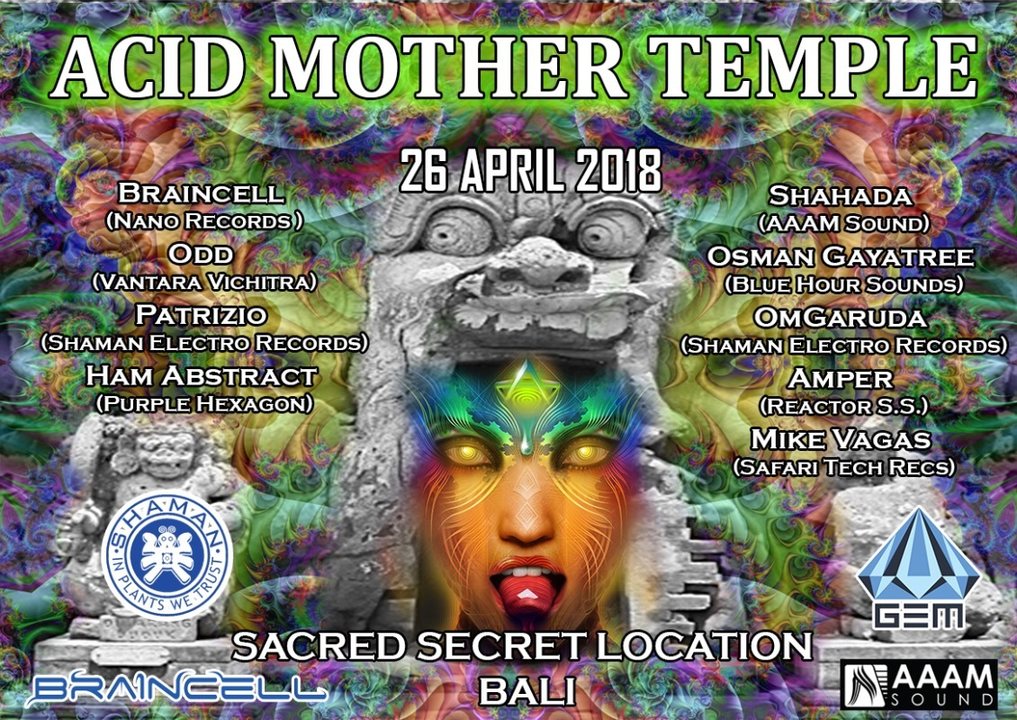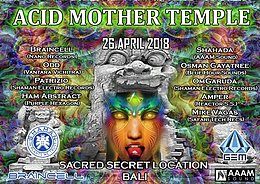 Line Up
Hello Beautiful People!
In collaboration with Shaman Electro Wear, we are very happy to announce that finally the time has come to gather the tribe at breathtaking secret location to celebrate the life in all its forms, in an unique place of peace, harmony, and balance.
Between picturesque jungle, blinding white sand, and crystal clear lagoon, with a focus on rich Balinese culture this tribal ritual might become a very sacred experience. It is the beautiful essence of everything in the world and you can be a part of this miracle.
✪ LINE UP ✪
BRAINCELL (Nano Records / BooM! Records)
soundcloud
ODDICON (Vantara Vichitra Records / Purple Hexagon) - TBC
soundcloud
OSMAN GAYATREE (Blue Hour Sounds Records) - TBC
soundcloud
PATRIZIO (Shaman Electro Records)
soundcloud
HAM ABSTRACT (Purple Hexagon Records)
soundcloud
MICHAEL VAGAS (Safari Tech Records)
soundcloud
OMGARUDA (Shaman Electro Records)
soundcloud
HARE ROBOT (Electro Ashram Records)
soundcloud
AMPER (Electro Om S.S.)
[click here]
----------------------------------------------------------------
-------------- 24 HOURS PURE DANCE EVENT ----------------
THE PARTY IS NON-COMMERCIAL / FREE ENTRANCE
Secret Location, only by invitations
- Main Stage -
- Camping Area -
- Art Space -
- Tea Room -
- Сocoa Ceremony -
- Psy Performance -
- Facilities -
Please let us know if you need to rent a tent, so we can ask locals to provide the needed amount, price is 45k IDR for 2-pax camping tent.
As the event is non-commercial we would greatly appreciate your contribution for this party, let's make it happen together!
PayPal Account:
zenatmosphere@gmail.com
Special Thanks for the video to Web Media Developer
Let's bring the community in Bali that shares the same values, knowledge, ideals, love of music, art and dance.
Stay connected, WE ARE ONE. See you on the dance floor!
~ɔıןǝpǝɥɔʎsd ʇı ƃuıdǝǝʞ~
Location
Location
Secret Location in Bali, please send us the message on facebook so we can send you a details.
Organizer
Organizer
GEM / SHAMAN ELECTRO RECORDS