Ab Zum Rave - Drunken Dwarves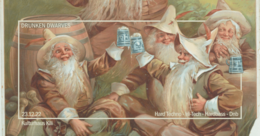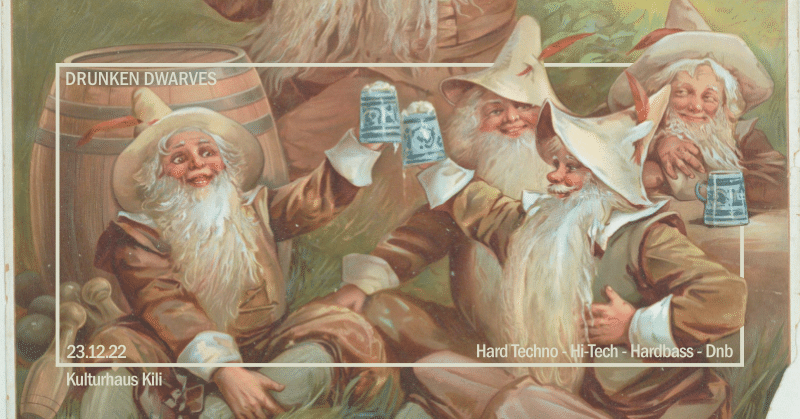 Line Up
◢ Mountain Mambo ◣ (Hard Techno/Industrial)
🔘 Sievert Serviert
🔘 NK Porter
🔘 Dali
🔘 French Dressing
🔘 Brohm & Sissy

◢ Beard Boogie ◣ (Dark, Hitech, DnB)
🔘 Johnson Patrick
🔘 Terrorcrashers
🔘 Homunkohlus
🔘 Slav Experience
Info
Info
☾ Hard Techno, Hi-Tech, Hardbass & DnB on 2 Floors ☽
(German)
Seid gegrüßt, edle Zwerge und geschätzte Gäste! Wir, der uralte und ehrwürdige Clan der Zwerge, laden euch ein, mit uns die Wohltaten der Erde zu feiern. Zu diesem freudigen Anlass werden wir feinstes Bier und Met trinken, zum Takt unserer Trommeln tanzen und in der Fröhlichkeit der Gemeinschaft schwelgen. Kommt, lasst uns die Gläser erheben und gemeinsam fröhlich sein, denn dies ist ein denkwürdiger Abend!

(Englisch)
Greetings, noble dwarves and esteemed guests! We, the ancient and honorable clan of dwarves, invite you to join us in our celebration of the earth's bounties. On this joyous occasion, we shall partake of the finest ale and mead, dance to the beat of our drums, and revel in the merriment of fellowship. Come, let us raise our glasses and make merry together, for this is a night to remember!

We are pleased to announce that we are upgrading the Mansion for our upcoming party. We will be adding extra sound and light to create an even more festive atmosphere. Additionally, we will be decking the halls with special dwarf-themed decorations.
Location
Kulturhaus Kili
Wiesenweg 5-9
10365 Berlin