Backend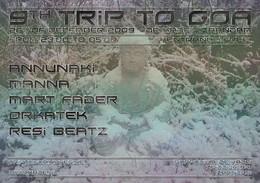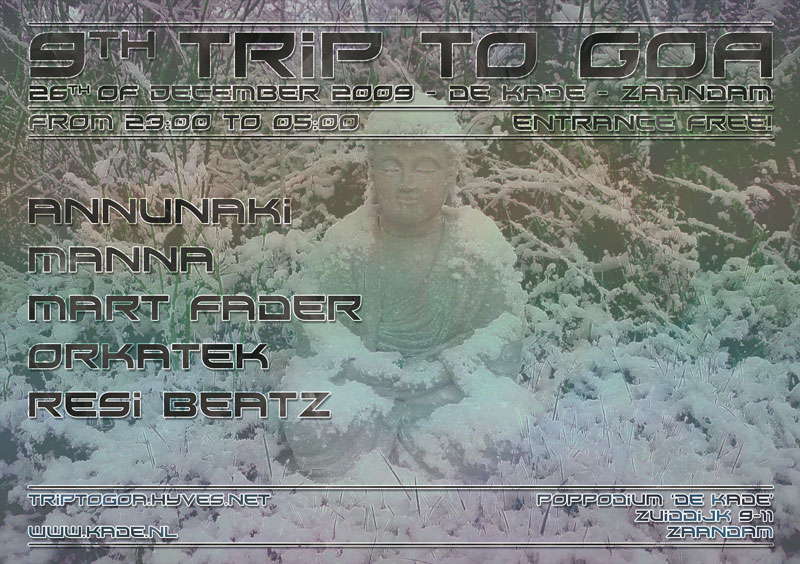 DJs
Annunaki
Manna
Mart Fader
Orkatek
Resi-Beatz
Info
Info
How to get there? (by train)
Take the train from Amsterdam Central Station to Zaandam, the first station after the tunnel. When you get out of the train go up the stairs and go to your left. There is a lot of construction work there so mind the signs to go to the center with all the shops. Walk down that street till the end and you get to a bridge, go over the bridge and immediately go to your right after the bridge, there is a small alley with some restaurants. Go through the alley and walk passed the church and you will reach 'De Kade'. Mind that you need to take the main (second) entrance, to the right of 'De Kade' café.

How to get there by car?
From the city ring A10 get to the A7, then take the first exit to 'Oostzaan' but follow 'Zaandam'. Then follow the N516 until the 'Bastion Hotel', go right at that same crossing and follow 'Centrum Oost' which is to your left after the roundabout. Go to your left at the second traffic lights just before the bridge and follow the road which bends to the right. Behind the large historical building is a large parking spot with free parking after 23:00. Make sure you pay those last few minutes before 23:00 because you will risk a ticket! As soon as you parked your car walk back to the historical white building and cross the street. There you will be at the party spot, De Kade!
Location
Poppodium 'De Kade'
Zuiddijk 9-11
Organizer
Organizer
Mart Fader & friends