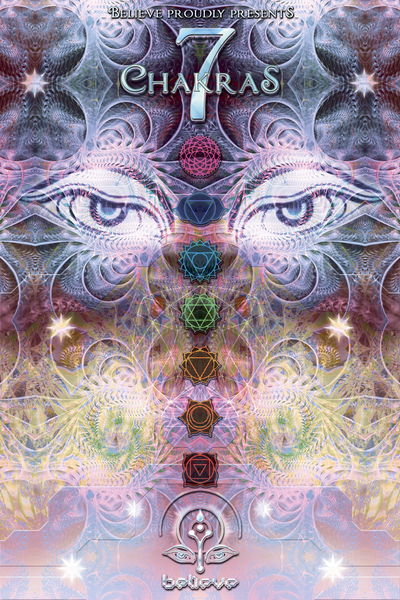 Line Up
EARTHLING
( Neurobiotic / Spun records ) UK
[myspace.com]
Earthling is the solo project of Dj Celli. Celli was born on the island of Ibiza in 1977. In the early 90's, he began going to Full Moon parties and clubs on the island, which influenced him greatly, Since the island has always had a healthy music, and party scene. In1992, he began working with an organization in Ibiza called Art Party, and learned the art of party organizing. When the first Psychedelic Trance arrived on the island, Celli fell in love with the music, and he, and a group of friends began organizing their own parties, specializing in Psychedelic trance. These parties were very successful, and helped to kick off the psytrance scene in Ibiza, which is still very popular today. It was at one of these parties that he played his first dj set. In the year 1998, after six years of making parties, and djing on the island, Celli bought his first studio equipment, and began creating his own music, shortly afterwards he formed his solo project… Earthling, releasing his first tracks "Just Say Yes" on T.I.P. records, "Dusty Hoffmans" on Neurobiotic records, and his debut album "Patterns" on Acidance records in 2001, which gave him global recognition, and launched his career as an international Dj and performer. Shortly afterward, with his friends Riktam and Bansi of legendary Psytrance group GMS, he formed a new group called Soundaholix . together, they have produced dozens of hits such as :Psychedelic Circus, Technofari, and The Moon, and will release their debut album "Soundaholix Anonymous" in December 2008. In 2003 He formed another group called Vatos Locos, with Trance pioneer Nick Doof, and Mexican Dj Xavier Fux. They have two albums together. Welcome 2 da Barrio, and Attack and Release. Their first album "welcome 2 da Barrio" , was released on Sony Music, Dance Division, and went on to achieve huge success all over south America, with their music videos being shown on MTV and Telehit. Celli also produces Minimal Techno under the name Monoxcide, and Chill out, under the name Earthling , with his tracks appearing on many Ibiza-based compilations over the years, and has a chillout/Dub based project with Nick Doof called 3rd Ear Audio. Earthling's highly anticipated second album "Hypernature" will be released on Neurobiotic records in december 2008, and promises to be a contemporary defintion of his sound: a unique blend of deep, psychedelic soundscapes and organic rhythms.
REV
( Boomshanka music/ Doof records ) HOLLAND
[myspace.com]
Troy Leidich was born and raised in the USA and began his musical career as a successful saxophone player. With a student exchange program he found himself in Amsterdam, making electro and dance music with a bunch of crazy Dutch people. Since he was familiar with the psychedelic crowd in Amsterdam he started traveling around Europe looking for trance festivals. Troy started making trance music in 1996 together with BONKY and in 1997 together with Ramamurti. With him they founded the legendary band : F.O.L. (Fungus of Light). Today, he makes his own groovy psychedelic music as REV, and has a sideproject with Zebra-N (ccL).
ARJUNA
( Parvati records ) GOA
[myspace.com]
The musical experience of Arjuna began when he was just a kid and used to listen trance in the background while playing football in Goa beaches. He started to collect music from friends with d.a.t. and mini disc, getting his first musical shivers with Logic Bomb & Hux Flux and later with GMS & Lotus Omega.
When the old giants took the commercial way and started to make "fluff", Arjuna met the dark side of Goa through the music proposed by people like Giuseppe, Teo, Byzught and finally realized which was his direction in the psychedelic music path.
His productions got influenced from the Danish, Russian and Macedonian waves, from some of the older Parvati artists. In 2005, after completing his electronic music education at SAE in Milano, he got signed by Parvati Records.
Arjuna's tracks are released mainly on Parvati Records, but he has also collaborated with other labels like Digital Shiva Power rec. (Japan) and Real Vision rec. (Germany).
He has been Dj'ing and has lately started to play his Live Set in several countries around the globe: India, Italy, Japan, Russia, U.S.A, England, France, Germany, Denmark, Switzerland, Macedonia, Norway, Spain, Indonesia, Nepal...
SISMIC
( Dropcircle Records) ITALY
Sismic is Paolo Nofi Italian electronic music producer, born in July 1974.
Since the age of 8 he started to have his first 8 bit home computer, experimenting with friends first samplings loopings programming BASIC tutorials, after 4 years he meet the midi machines. At the age of 12 started to create his first patterns of Techno/Electronic music style with the first machines e sinthetizers (Yamaha DX21 + drum machine /sequencer Roland TR-505 )lot of noise. In the first 90's he started to buy and mixing House / Techno / Progressive / trance vynils from around the world and play with Technics SL 1200 in some parties around Rome (Club 06 for Nightlife Productions), with names like Paolo "Zerla" Zerletti, Lory D, Walter One, Luca Cucchetti, Stefano Di Carlo, Mauro Tannino, Robert Armani and many others. After many years of passion and self-studies in electronic music, learning most of the popular softwares for professional productions, he founded with Dj Meko a goa-trance project called Gaiatech then he started also his solo project called SISMIC. The style is totally oriented to Full-on first morning with some obscure presences and acid lines. Paolo played at some international festivals in Europe, like Existence Festival(Spain), 070707 Antiworld Festival(south of London), Sonica Electronic Music Festival 2005, 2007, 2009, @ Coronet Theatre with Infected Mushrooms live in concert, and in many Italian parties organizations and crews, he is one of the first Italian livesets(with the Gaiatech project) in lineup in historical parties like Black Moon Party, Libereuforie and others from 2006, his music as also crossed the ocean to Universo Parallelo festival(Brasil).Now Sismic is finishing his first Album that will be released worldwide from a new label called CropCircles Records quickly as possible with nine fresh tracks. Hope it will be appreciated from the mainstream circuit.
AZTEC DOSAGE
( Nutria dance rec / Biomechanikal rec) ITALY
GOVINDA ( Believe / Peak records ) GOA

TARIK (Believe) FRANCE

FOG ( Loney Moon / Peak records ) ITALY

MIKEL ( Believe / Digital Shiva Power ) ITALY

LOVA ( Nutria Dance / Noise Poison records ) ITALY

WINNY ( Monkey Tribe ) ITALY

MARA ( Believe ) SWISS

DODO3 ( Quarion Tribe / NAC ) ITALY

NICO ( Bioma Tribe ) ITALY

LUNATIC ( Normal Loco crew ) ITALY

PIERO (Nataraja Temple) ITALY

FABRI (MMH records)

MASTERKAOS (Goanica tribe) SWITZERLAND

DINDIANA (Goanica tribe) SWITZERLAND
Chill
FRACTAL BROTHERS (Looney Moon experiment)
MIKEL (Believe/DSP)
Deco
Deco
Orange Head_Believe
Looney Moon
Info
Info
Finally the summer is starting and we are getting ready to burn at the festivals around Europe but first something is cooking for you, just to have a taste of the wonderful unity we can create together.
Italy as always, is a wonderful country where mountains, hill and sea get together for a harmony of sense.
This country is our, the amazing nature around us is here for us to get respect and give us fun so why not do it now?
We want to rappresent the love that sometime we forget to see so which better idea then a friendly party in the most amazing creature of nature?
7Chakras new edition is totally by the beach!
This event Will start at 4 pm saturday eve and finish 10 pm sunday night.
Location
Location
By the beach...night and day!