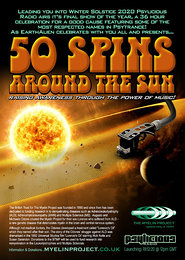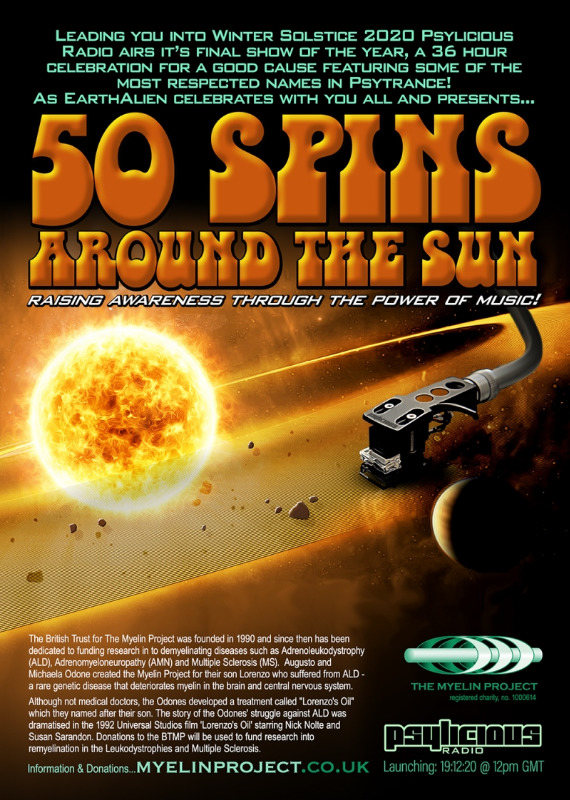 Line Up
Confirmed Artists...

Afgin (IL)
[Suntrip Recs]
Aphid Moon (UK)
[Aphip Moon Recs]
Braincell (CH)
[Nano Recs]
Chromatone (AU)
[Zero-1 Music]
DuM (FR/CA)
[Midijum Recs / NBM Recs]
Infernal Gift (GR/USA)
[Jaira Recs]
ManMadeMan (UK)
[Nano Recs]
Mechanimal (UK)
[24/7 Recs]
Mekkanikka (CH)
[United Beats Recs]
Mutalisk (DK)
[Mighty Vibrations Recs]
N.A.S.A. (DK)
[Further Progressions Recs]
Oden (FI)
[Blue Hour Sounds]
RIGEL (GR)
[Metabolizm Recs]
Rita Raga (PL)
[Altar Recs / Psylicious]
SkyPirate (FR)
[World People Productions]
Total Eclipse (FR/GR)
[Blue Room Sounds / TIP Recs]

Confirmed DJS...

Anoebis (BE)
[Suntrip Recs]
Auricle (AU)
[Psylicious / Metabolizm Recs]
Collider (UK)
[Phantasm Recs]
Dryad (USA/PL)
[Kali Patrol Records]
EarthAlien (UK)
[Psylicious / Metabolizm Recs / Be Psychedelic]
Florescence (UK)
[Maharetta Recs]
Goa Doc (USA)
[Geomagnetic Recs / Goa Recs / Timewarp Recs]
John Phantasm (UK)
[Phantasm Recs]
JHOTHi (UK)
[IbogaTech / Terminator Recs]
Kid Kosmik (GER)
Lee AudioAddictz (UK)
[AudioAddictz]
Liquid Ross (UK)
[Liquid Recs]
Ovnimoon (CL)
[Ovnimoon Recs]
DJ Sarana (FI)
[Psylicious]
DJ Shakti (UK)
[Suntrip Recs]
Psibindi (UK)
[Aphid Moon Recs / Psy Sisters]
Psykia (IT)
[Banyan Recs]
Psykinetic (UK)
[YSE Recs]
Tuszi Tushe (PL)
[Be Psychedelic]
Info
50 Spins Around The Sun. Raising Awareness Through The Power Of Music!
Leading you into Winter Solstice 2020 Psylicious Radio airs it's final show of the year, a 36 hour celebration for a good cause featuring some of the most respected names in Psytrance!
It's an online party celebrating EarthAliens 50th Spin Around The Sun and to raise awareness for a charity very close to his heart...
The Myelin Project...
The British Trust for The Myelin Project is a registered charity, no. 1000614.
It was founded in 1990 and since then has been dedicated to funding research in to demyelinating diseases such as Adrenoleukodystrophy (ALD), Adrenomyeloneuropathy (AMN) and Multiple Sclerosis (MS).
Augusto and Michaela Odone created the Myelin Project for their son Lorenzo who suffered from ALD - a rare genetic disease that deteriorates myelin in the brain and central nervous system.
Although not medical doctors, the Odones developed a treatment called "Lorenzo's Oil" which they named after their son.
The story of the Odones' struggle against ALD was dramatised in the 1992 Universal Studios film 'Lorenzo's Oil' starring Nick Nolte and Susan Sarandon.
Donations to the BTMP will be used to fund research into remyelination in the Leukodystrophies and Multiple Sclerosis.
Information & Donations:
[co.uk]
Turn on, Tune in, Drop out...
Tune in:
soundcloud
Online Event Listing:
[facebook.com]
Entry fee
Entry fee
Please donate to The Myelin Project