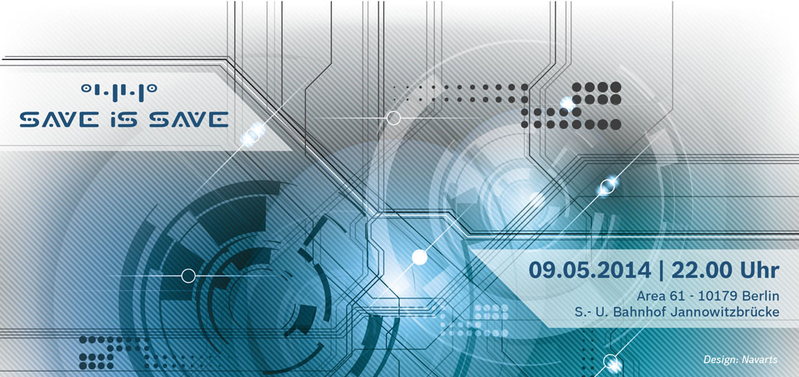 Info
Wir hätten da mal so eine Schnapsidee...
Artchi.
Türchef, Kollege, Veranstalter, Geschäftsmann, Freund und Schnapsdrossel.
Schnapsdrossel... passender Weise wird Artchi jugendliche 44 Jahre alt.
Wie man es auch dreht und wendet, es ist und bleibt ein Grund zum feiern und das natürlich auf 3 Floors und so wild wie überhaupt möglich.
Sein langjähriger Freund Cannibal Crow, hat sich zu diesem besonderen Anlass gedacht, er schenkt Artchi ein höllisch geiles Line up mit ultimativ einzigartigen Künstlern, die ihr in dieser Kombination noch nie erlebt habt.
Doch natürlich ist uns das noch nicht genug!
Neben diesem exklusiven Aufgebot feinstem Dark Psys, dürfen wir nicht Artchis Liebe zum Techno, diesem verruchten, scheppernden Sound vergessen.
Ein vielfältiges Line up angeführt von Dekai und Lino Hirthe, die mal wieder beweisen werden, wie hervorragend sie Ping- Pong spielen können, erwartet euch. Die Hausdoktoren verarzten euch mit einem kranken LIVE- Set. Selbstredend wird der Abend perfekt abgerundet mit der Technoikone Talisman und Recore.
Die Musik wird sich von Stunde zu Stunde steigern in der Schnelligkeit. Techhouse wird zu Techno. Goa wird zu Dark. Und man glaubt es kaum, das "House" wird zum "Deep".
Visuell verstört und verzaubert werdet ihr durch Illuminated Arts, die E- Gruppe Berlin mit ihrer "Tripple Vision " Projektion und Artchis jungen Lehrlingen von Refugium.
Der Eintrittspreis variiert den Abend über und startet ab 8 €, also kommt lieber nicht zu spät!

Wir müssen euch dennoch leider mitteilen, dass ihr auf eigene Gefahr an diesem Abend die Area 61 betreten werdet, weil wir definitiv nicht wissen wann sie endet. Es könnte sein, dass ihr nicht pünktlich zum Sandmännchen zu Hause sein werdet.

Aber naja... save is save!


°°°°°°°°°°°°°°°°°°°°°°°°°°°°°°°°°


We have to tell you about an crazy idea.
Artchi our old- known specialist for partying becomes sweet 44 years.
This is the reason and our pleasure to celebrate this man as wild and big as we can on 3 Floors.
Cannibal Crow, one of Artchis longest friends, organised a special gift. An nasty and sexy line up with one-of-a-kind artists in an absolutly new combination of the best what dark psy has to offer.
Well, we shouldn`t forget his love to beatfull and strong techno. Therefor we decided to make another mixed and new line up.
For example, Dekai and Lino Hirthe in an awesome and spectacular b2b set.
But even this is not enough, we go back to the past and remind us of the old times. Recore and the techno icone Talisman will show you how the old but gold techno sound is really about and complete this Floor.
the music will get harder and faster from hour to hour.
Techhouse goes Techno. Goa goes to dark.
And you'll never believe me, even the House goes Deep.
The visuals and outdoor decoration under the bridge next to the river will inspire you and they`ll be done by Illuminated Arts, E- Group Berlin with their tripple vision projection and last but not least Artchis young trainys and Area 61- family named Refugium.
The price variegates all night long and it starts with 8 €,
so don't be late!

For your information... we don't liable when you don't will be dead on time in your bed when you enter the Area 61 on this day.
Honestly, we even don't know when it will ever stop...
but, save is save!
Location
Location
Area 61 12179 Berlin , Alexanderstrasse 61 - direkt am S-U Bahnhof Jannowitzbrücke