Backend
𝘅𝗫𝗘𝗧𝗘𝗫𝘅 30.04. l Jahbo l Mark Day l Val Vashar l Abralabim l Cubex l more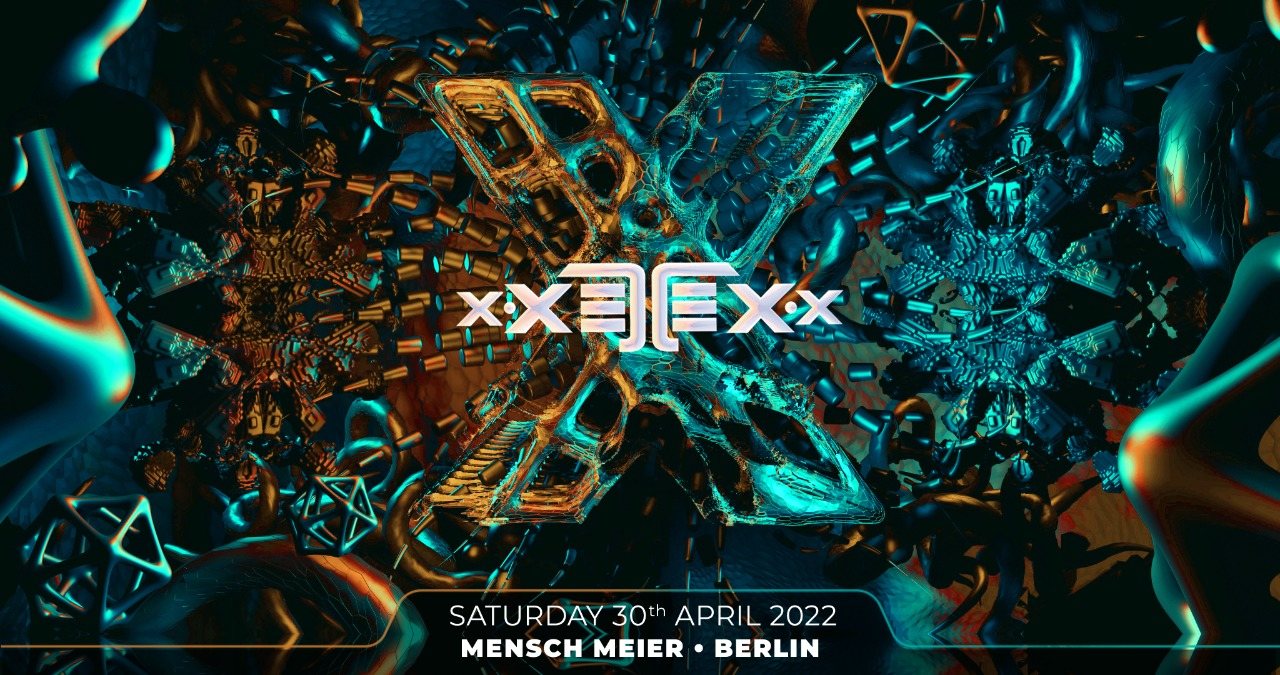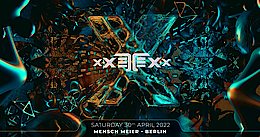 Line Up
xXETEXx
13 EUR Entrance - 23:30 - 1am
Come early, dance longer ;)
▬▬▬▬▬▬▬▬▬▬▬▬▬
◈ ARTIST LINE-UP ◈
► CUBEX (CH) ✈️
||| xXETEXx ◦ Zenon Records
♫
soundcloud
► JAHBO (DK) ✈️
||| Parvati Records
♫
soundcloud
► MARK DAY (GB) ✈️
||| Blue Hour Sounds
♫
soundcloud
► VAL VASHAR (HR) ✈️
||| MO:DEM Festival ◦ Zenon Records
♫
soundcloud
► ABRALABIM
||| Discovalley Records ◦ Fractal Nebula ◦ Alice D Records
♫
soundcloud
► BRIAIN
||| Skizze ◦ Art-e-fax ◦ Mindwaves-music
♫
soundcloud
► DANIEL KRAFT
||| Defaultbox ◦ SisyCrew
♫
soundcloud
► DJAVOLOS
||| Holy Devil
♫
soundcloud
► AKA NINA
||| xXETEXx
♫
soundcloud
► DEEPASH aka BLY
||| xXETEXx
♫
soundcloud
► JAIRAM
||| xXETEXx ◦ Fractal Nebula
♫
soundcloud
► LILIAN STARK
||| xXETEXx
♫
soundcloud
▬▬▬▬▬▬▬▬▬▬▬▬▬
VISUALS ◈ MAPPING ◈ ART ◈ DECO
► FRY VISUALS
||| xXETEXx
☉
[xxetexx.com]
► MAGNIFICENT MATTER | Very special performance!
||| Laboratory black hole mapping
☉
[instagram.com]
► ART COLLIDER
||| EXHIBITION
☉
[artcollider.net]
► xXETEXx Deco & Contact
☉
[xxetexx.com]
SOUND SYSTEMS
► Studt akustik
► Funktion1
☉ very well adjusted
▬▬▬▬▬▬▬▬▬▬▬▬▬
𝗪𝗵𝗮𝘁 𝘁𝗼 𝗲𝘅𝗽𝗲𝗰𝘁:
Diverse and interesting mixes as well as live-sets that smoothly cover the psy side of electronic music all the way to some more serious tunes ranging from "NO LIMITS" to "NO LIMITS". Simply dive in and float!
Please feel free to show your support and share this event with those near and dear to you!
SAVE THE DATE! We are looking forward to sharing some quality time with you.
THE SLOGAN
► ALL ABOUT THE VIBE, NO GENRES & NO BPM LIMITS!
► SIMPLY, LETS BLAST!
▬▬▬▬▬▬▬▬▬▬▬▬▬
𝗦𝗢𝗨𝗡𝗗 𝗦𝗬𝗦𝗧𝗘𝗠𝗦 (very well adjusted)
► Studt akustik
► Funktion1 Soundsystem
▬▬▬▬▬▬▬▬▬▬▬▬▬
◈ 𝗩𝗜𝗦𝗨𝗔𝗟𝗦 ◈ 𝗠𝗔𝗣𝗣𝗜𝗡𝗚 ◈ 𝗔𝗥𝗧 ◈ 𝗗𝗘𝗖𝗢
► FRY VISUALS
► ART COLLIDER EXHIBITION
► xXETEXx DECO
▬▬▬▬▬▬▬▬▬▬▬▬▬
Info
𝘅𝗫𝗘𝗧𝗘𝗫𝘅 is back and we cannot wait to bring together our old friends and welcome the new!
As always you can count on us to bring a tasteful line-up that merges various styles of music, keeping you moving, we have you covered!

𝗘𝗡𝗧𝗥𝗔𝗡𝗖𝗘
► 13 EUR Entrance - 23:30 - 1am Come early, dance longer ;)
► Tickets only at the door.
► Min 21 years
► Inside, there is then no mask requirement and no distance requirement
_______________________________
// NO PHOTOS // NO VIDEOS // NO HOMOPHOBIA // NO SEXISM // NO RACISM // NO ANTIMESITISM // NO ABLEISM // NO QUEERPHOBIA // NO TRANSPHOBIA // NO BODY SHAMING // NO "UNWANTED TOUCHING" // NO ASSHOLEISM AT ALL 🙂
Location
Location
Mensch Meier
Storkower Straße 121
10407 Berlin, Germany