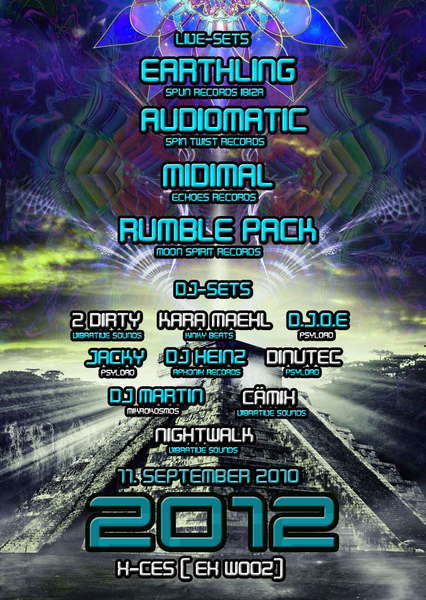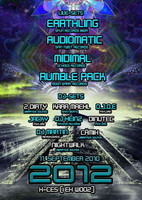 Info
Progressions Promotion startet am 11. September den Coundtdown für 2012.
Wir glauben daran, dass alles was zurzeit auf dieser Welt geschieht, ernst genommen werden sollte.
Unterstützt durch internationale so wie nationale Psytrance und Progressive Acts, werden wir so feiern,
bis die Mayas stolz auf uns sind. Das am 21. Dezember 2012 stattfindende Ereignis wird mit zahlreichen
Partys in der ganzen Schweiz gefeiert. Auch du kannst ein Teil davon sein.


On the 11th of September, 2010, Progressions Promotion is starting the
countdown to 2012. We believe that with all the things going on in the world that this is something
to be taken seriously. With the support of world renowned international and national psy djs, we'll
start the celebrations in a way the Mayan's would have been proud of. Leading up to the day of the
new beginning on the 21st of December 2012, Progressions will bring a number of parties all around
Switzerland. We look forward to seeing you there!