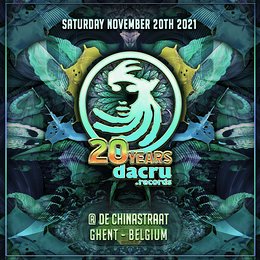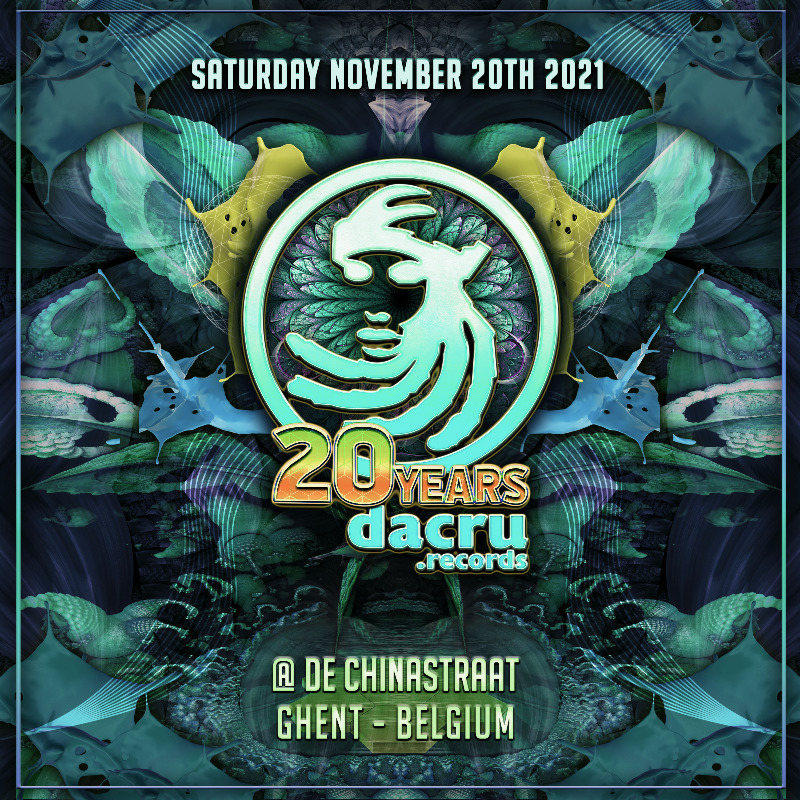 Line Up
SONIC SPECIES (Nano Records - UK)
*special guest*

TALAMASCA (Dacru Records - Trance Sphere - France)

DIGICULT (Dacru Records - Belgium)

BITKIT (Dacru Records - Belgium)

AMNAM (Dacru Records - Boom!Bats! - Netherlands)

RONIN (Belgium)

DACRU ALLSTARS TEAM
*closing set*
Info
Info
Decorations by Bhaskara Ananta

From 21h till 07h
Come early, party longer!
Location
De Chinastraat

Chinastraat 1
Gent
Entry fee
Entry fee
Presale tickets are available at 20€ (all costs included).
Entrance at the door will cost 25€ and of course only available if the event will not be sold out in advance.

Tickets for cancelled Dacru events during the covid period will be valid for this party!

Free Dacru Records cd for every visitor! There will be a choice of different options.

Unfortunately since this event will have more than 500 visitors we are forced to work with the Covid Safe Ticket.