Backend
10 Jahre Synestesia - We Are Family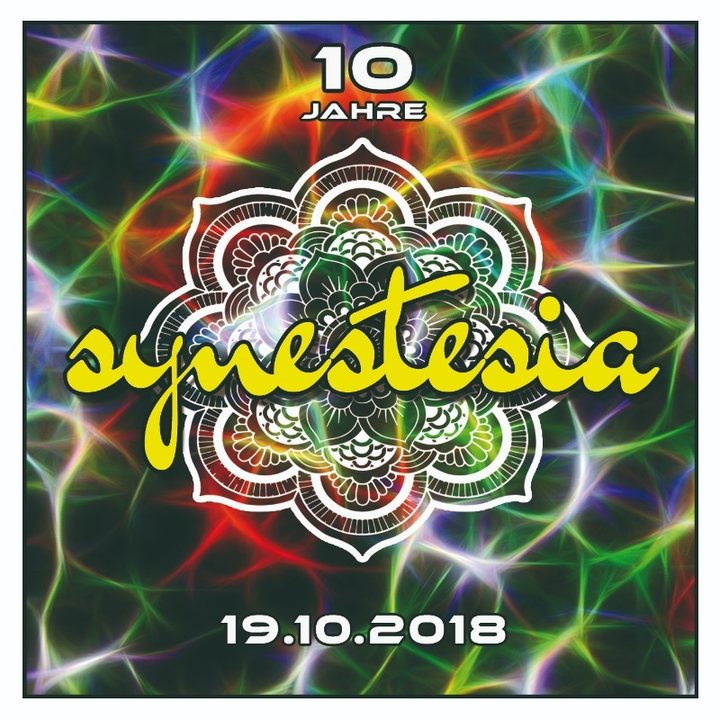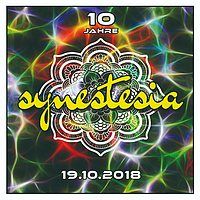 Line Up
DJs/Live
* BOOM SHANKAR
. (BMSS Records/DE)
* SABRETOOTH -live-
. (Sheffield/UK)
* PSЏŁФБΞΛЛ
. (Hamburg/DE)
* JAHNAHNA
. (SNEF/One Love/Yellow Sunshine Expolosion/Hamburg/DE)
* FUTURUM SONAT -live-
. (AT)
* DAVAD MANSAL
. (Synestesia/Sonolumineszenz/DE)
* LUCKY LUKE
. (Synestesia/DE)
* ARAM SAMSAM
. (Synestesia/DE)
GARDEN FLOOR
* s!ckpanda
. (Free Psytrance Project / ZH)
* Jochen
. (Tollerance)
SPECIAL DECO SET BY ITHIANDERSON !!
youtube
ARTIST - INFO:
BOOM SHANKAR
German based Boom Shankar is a Dj for Psychedelic Trance, the label manager of BMSS Records and an event promoter within Europe. Having been initiated into the Goa Trance scene in the early Nineties and by traveling the globe ever since, his sets are a mirror of the constant melting pot of fundamental Psytrance characteristics.
Whether he is guiding the dance floor through the night or into the morning, the outcome is always a voyage filled with a depth and an energy that allows the crowd to feel a sense of freedom through Trance. Groovy, deep, mature, hypnotic and clearly distinguishable.
Having played at many underground & major events worldwide, he has developed a full understanding of the flow and the energies of each dance floor and is flexible in terms of "styles". Through his impromptu sets, he is able to interact personally with each dance floor, taking the audience on a trans-formative journey. His sets are a direct form of communication through music.
Besides this, Boom Shankar is the label manager of BMSS Records where he has released 8 best-selling compilations so far: Transmissions, Transition, Cosmic Connections, Trancendance and Trancefusion feat. artists such as Aes Dana, Braincell, Tristan, Sonic Species & Avalon, Eat Static, Pogo, Lucas & Mechanimal, Egorythmia, Ovnimoon, Touch Tone, Audioform, Headroom & Zen Mechanics, Entheoegenic, Talpa, Martian Arts, Outsiders, ManMadeMan and many more. He is working on his ninth one which will probably see the light in spring of 2018.
In addition, Boom Shankar is part of the S.U.N. Festival crew in Hungary, the Alice im Wummerland party series in Germany plus is involved in many other global productions.
Soundcloud:
[goo.gl]
_ _ _ _ _
SABRETOOTH
Sabretooth is Ben Fraser's psychedelic brainchild.
At once deliciously dark and magically twisted, the unique Sabretooth sound is synonymous with a driving fusion of psychedelic trance and techno.
Expect deep driving basslines, hypnotising techno grooves, brooding atmospheres and cut-throat synths...the whole laced with a hefty dose of acid!
Ben is signed to the legendary BMSS Records, with past and future releases on Iono, 24/7, Digital Om, JOOF Mantra, Expo Records, Maharetta Records, Mutagen, Biopulse, YSE and of course BMSS. He's had a string of Beatport top 10 releases, with a recent no.1 spot with the Sabretooth vs Mechanimal collaboration 'Quantum Fluctuation' on 24/7 Records.
Ben's also been lucky enough to remix some of the most acclaimed names in psychedelic trance: Sonic Species, Cosmosis, Protonica, Ital, Mad Maxx, Audiotec, Sinerider, Spirit Architect, Mindbenderz, Daniel Lesden, Middle Mode, Spinal Fusion, Man Machine, Hypnoise, Starlab, Nikki S and more...
Website:
[goo.gl]
Soundcloud:
[goo.gl]
_ _ _ _ _ _
PSЏŁФБΞΛЛ
... 1966 sees the light (OMG) and unfortunately only in 2009 discovered the psytrance and other electronic delicacy for me :))
Then off to my first festival (Antaris) and since I'm totally infected: D
Since December 2011, the first attempts made to provide even a few mixes on the legs
and since I'm doing this permanently :D :D :D
Soundcloud:
[goo.gl]
_ _ _ _ _ _
JAHNAHNA
infotext soon
Soundcloud:
[goo.gl]
Mixcloud:
[goo.gl]
_ _ _ _ _
FUTURUM SONAT
Timo L. is a Producer, Live-Act and Dj who was born in 1995 in Bregenz. Since his childhood he is intressted in every kind of music! At the age of 6 he started to play the drums, with 10years he also learned to to play the piano and visited some college of music in bregenz , where he learned his elementary knowledge for music..
He startet in middle of 2011 with producing sounds and he spezialised himself to the genre electronic music in Psytrance / FullOn / Nightpsy style !
Soundcloud:https://goo.gl/QR5ihn
_ _ _ _ _
DAVAD MANSAL
David, ist der Herr, der hinter dem Namen Davad Mansal steckt. Niemand weiß mehr genau, wann die Liebe zwischen ihm und dem Psytrance begann. Jedoch muss es noch im Teenie-Alter gewesen sein. Nachdem er auf seiner ersten Psy-Party war, merkte er sofort, dass das sein Ding sein muss. Mittlerweile hat er sich in die Herzen der Psytrance-Szene im Kreis Bodensee gespielt. Man darf abwarten, wohin Ihn die Reise noch bringen wird.
Hearthis:
[goo.gl]
_ _ _ _ _
LUCKY LUKE
infotext soon
Facebook:
[goo.gl]
Soundcloud:
[goo.gl]
_ _ _ _ _
ARAM SAMSAM
deep psychedelic tunez by a new head in the Synestesia Family
Soundcloud:
[goo.gl]
_ _ _ _ _
Whatsapp-Nr für alle Anfragen etc...
Whtsapp Nr for contact...
+66655309360
Deco
Amazing Decorations by our friends
** SPECIAL DECO SET BY ITHIANDERSON
Youtube:
youtube
* Mind Travelagency-Decoration
* Prinz Pilaf Psychedelischer Raumausstatter
* Video Animations
Info
SYNESTESIA wird 10 Jahre alt !!
Zehn Jahre SYNESTESIA !! Zehn Jahre Künstler, DJs, Newcomer Artists und Bands.
Zehn Jahre ehrenamtliches Engagement aller Beteiligten !!
Über 500 Veranstaltungen im Douala.
Auch über 500 Mal freier Eintritt für die Ravensburger Partypeople.
EINMAL IM JAHR !!
Und natürlich geben wir uns wie jedes Jahr ungemein Mühe, etwas Besonderes auf die Beine zu stellen und Euch Sound- und Dekomässig einen Top-Abend zu bereiten.
SPECIAL DECO SET BY ITHIANDERSON !!!!
youtube
Location
Club Douala
Schubertstrasse 2
Ravensburg
Organizer
Organizer
Synestesia Culture Zone