Backend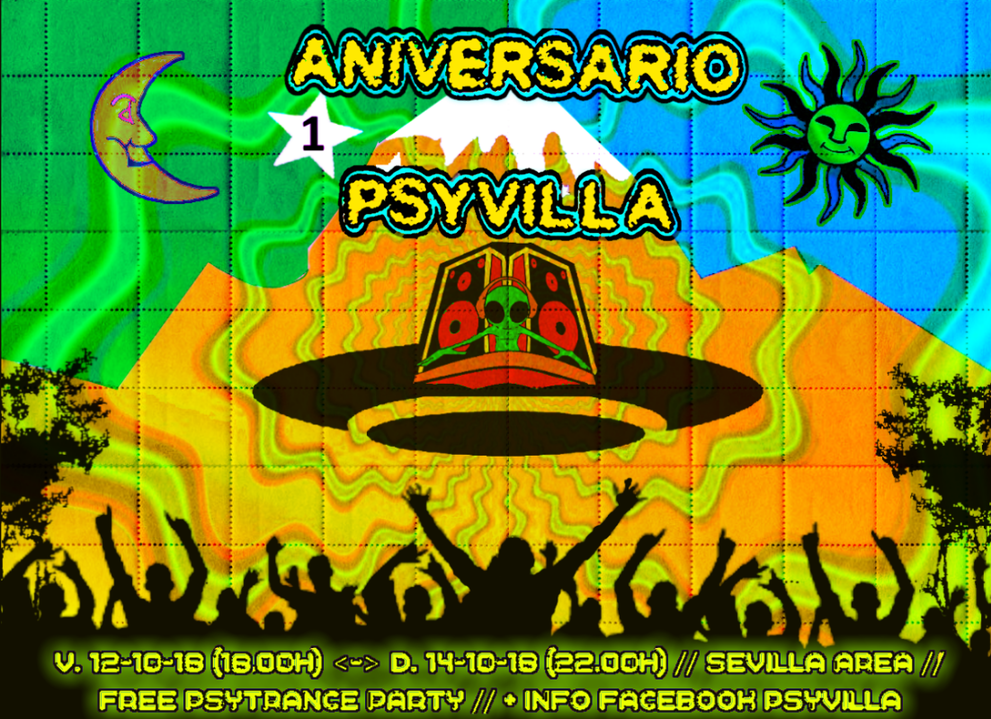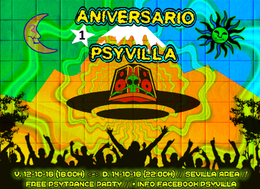 Line Up
*ANDROK* (Psyvilla)
*BETWEEN THE LINES* ( -SUECIA- Horsepower Prod. / Skizodelic Mind / Psyvilla)
*CARLITO MOVIMIENTO* (Fullmoongui / Konfussion Tribe)
*CHIMBO* (Maharetta Records / Fullmoongui)
*CLAUSTRUM* (Skizodelic Mind)
*D-MAN* (-BRASIL- Bodhi Bookings / Psyvilla / UG Collective)
*DARK EL KANTE* (Random Records)
*FELINE MOON* (Transition Rec.)
*GOBLINS IN SPACE* (-PORTUGAL- Ohmnium Records)
*KELUK* (-ESTONIA- Monkey Business Records)
*LLUL* (Psylocibe / Psyvilla)
*MAGIC LAMB* (Fullmoongui / Konfussion Tribe)
*MINTAKA* (-BÉLGICA- Multidimensional)
*MOLLY* (Skizodelic Mind)
*MONTPSY* (Skizodelic Mind / Fullmoongui / Psyvilla)
*MOONTRIP* (Tek Records)
*NEUROSIS* (Play Hard)
*PALMARIGEN* (Psyvilla)
*PSY CHAIN* (Skizodelic Mind / Fullmoongui / Psyvilla)
*PSYCUTA* (Psyvilla)
*PSYDE B* (Skizodelic Mind / Psyvilla)
*PSYKA* (Fullmoongui / Transition / Skizodelic Mind / Psyvilla)
*PSYKHOPOMP* (Skizodelic Mind / Fullmoongui / Psyvilla)
*RA MOON* (Transition Rec.)
*REDEYE SELEKTA* (Sporas Return / Psyvilla)
*SPANISH GIPSY* (Ohmnium Rec.)
*THE JAHRRIOR* (UG Collective / Skizodelic Mind)
*TOCHAMAN* (Ohmnium Records)
*TORUK MAKTO* (Indep)
*WEVA* (Fullmoongui / Skizodelic Mind / Psyvilla)
Info
Después del breve parón veraniego para descansar y poner a punto la nave espacial, volvemos a la carga con una reunión muy especial en la que celebraremos nuestra primera vuelta completa al sol con el mejor psytrance

Os esperamos para celebrar juntos este primer cumpleaños que no podría ser sin todos los que nos habéis regalados bailes y buenas energías. Como siempre, pero esta vez más, trabajaremos para poder crear el mejor de los encuentros con la mejor música gracias al nivel de los dj's que fiesta a fiesta nos acompañan. Además para esta ocasión haremos mucho ruido gracias a un equipo Yamaha de 6500W.

Esta vez la fiesta, aprovechando el puente, la fiesta durará desde el viernes por la mañana hasta el domingo por la noche... así que tendremos tiempo de sobra para disfrutar juntos... Como siempre nos reuniremos en algún lugar típico de las raves de Sevilla, cerca del núcleo urbano pero en el que estemos tranquilos para danzar sin molestar ni ser molestados... Trae tu comida, si vienes con perro cuídalo y vigila que no cause molestias a nadie, recoge tu basura y respeta el entorno... Nos vemos pronto!!!

- Por favor,no hagas fuego, especialmente en zonas naturales o en épocas de calor
- Si vienes con perro debes estar pendiente que no le falte agua y comida y controlarlo para que no genere molestias a otros animales o personas
- Recoge tu basura, deja el lugar como lo encontraste
- Respeto por el entorno, las personas y los materiales… queremos que podamos reunirnos muchas veces
- Si te pegas la fiesta y tienes que conducir organízate y descansa.
- Para cualquier duda y siempre que puedas… consulta a Energy Control
- Baila, disfruta, sonríe, comparte y se feliz

--------------------------------------------------------------------

After the brief summer break to rest and tune up the spacecraft, we return to the load with a very special meeting in which we will celebrate our first full return to the sun with the best psytrance

We are waiting for you to celebrate together this first birthday that could not be without all those who have given us dances and good energies. As always, but this time more, we will work to be able to create the best of the encounters with the best music thanks to the level of the dj's that party to party accompany us. Also for this occasion we will make a lot of noise thanks to a Yamaha 6500W sound system.

This time the party, taking advantage of the bridge, the party will last from Friday morning until Sunday night ... so we will have plenty of time to enjoy together ... As always we will meet in a typical place in the raves of Seville, near the town center but where we are calm to dance without disturbing or being disturbed ... Bring your food, if you come with dog take care of it and watch it does not cause discomfort nobody, pick up your garbage and respect the environment... See you soon on the dancefloor!

- Don't fire, especially in hot seasons
- If you come with a dog you should be aware that there is no lack of water and food and control it so that it doesn't cause discomfort to other animals or people
- Pick up your trash, leave the place as you found it
- Respect for the environment, people and materials ... we want to be able to meet again many times
- If you enjoy the party and you have to drive get organized and rest.
- For any questions and whenever you can ... consult Energy Control
- Dance, enjoy, smile, share and be happy
Location
Ubicación exacta:
[google.com]
IMPORTANTE: Entre la zona de debajo del puente del alamillo y el siguiente puente por donde pasa el tren será otra vez más popular y quizás alguna más ... nosotros nos pondremos los últimos, al final de todo el camino que va paralelo al río que siempre debe estar a nuestra derecha
Indicaciones: Hay dos caminos para llegar en coche, desde el Tanatorio de Camas o desde el Estadio Municipal de Isidro Reguera (Camas). De las dos maneras hay que seguir el carril de la tierra que comienza unos metros más adelante de las edificaciones hasta llegar a la parte de abajo del Puente del Alamillo. Seguimos paralelos al puente por un carril de tierra hasta que se acabe y veamos el río de frente. En ese punto hay que girar a la izquierda por debajo del Puente del Alamillo y con el río siempre a nuestra derecha. Al final de ese camino nos encontramos con otro puente (por donde pasa el tren) y bajamos por el camino de tierra a la derecha para entrar en otro carril de tierra que va paralelo al río. Continuamos en frente del puente por donde pasa el tren y unos 300 metros de distancia al lugar de celebración del aniversario. ¡A bailar y disfrutar!
------------------------------------------
Exact location:
[google.com]
IMPORTANT: Between the area below the Alamillo bridge and the next bridge where the train passes, there will be another techno rave and maybe one more ... we will get the last ones, at the end of the whole along the road that goes parallel to the river , which should always be on our right (You have to cross the bridge of the train and continue forward on the dirt road)
Directions: There are two ways to get there by car, from the Mortuary of Camas or from the Municipal Stadium Isidro Reguera (Beds). In both ways you have to follow the dirt track that begins a few meters ahead of the buildings until you reach the lower part of the Puente del Alamillo. We continue parallel to the bridge by a dirt track until it is over and we see the river in front. At that point you have to turn left passing under the Alamillo Bridge and with the river always on your right. At the end of that road we find another bridge (where the train passes) and down the dirt road to the right to enter another lane of land that runs parallel to the river. We continue straight ahead passing under the bridge where the train passes (always with the river to our right) and about 300m we will have arrived at the anniversary celebration. Dance and enjoy!