Backend
08/12/18 Anonymous Alchemists Meeting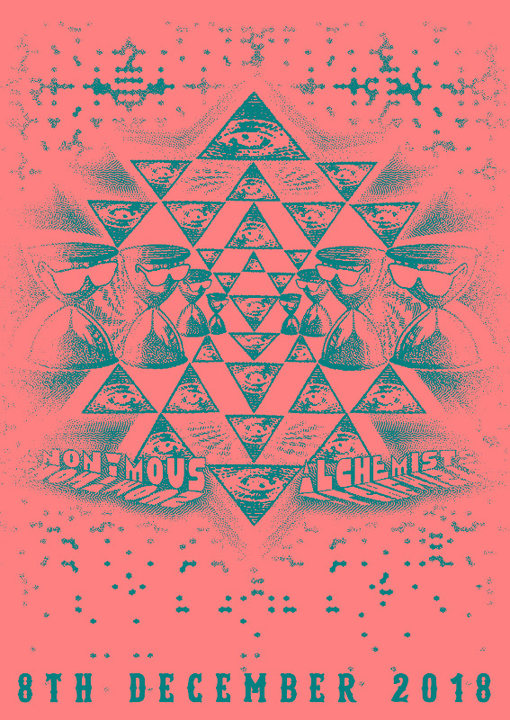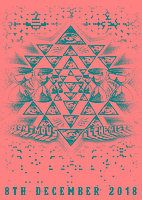 Line Up
For this next edition we are going to keep our focus on dj's. Sometimes being bombarded by big lineups with well know acts,
the dj's get overlooked. So, we want to bring the interesting, more underground peep's who contribute in our European forest-darkpsy community.
<<Dj Lueder>> (Haunted Future, Glia Gathering Team) Germany
soundcloud
First up is Dj Lueder, might not need a introduction after blowing our minds 2 years ago on the first harvest. Happy he is in for a session! Being a force behind one of our favorite festivals called "glia gathering" and a strong link with the sound in the far east, we are curious to hear his new stuff!
<<Bastel>> (Auwald records) Germany
Joining him is Bastel, involved in many projects, but what's sticks out these days is helping to found the new label "Auwald records". a new forest label based in Leipzig. Many interesting artist involved so expect to hear more from that soon!
<<Alter fritz>> ( Mossy behavior , warromaja records)
soundcloud
Upcoming talent in Belgium? WHERE? Antwerp! Really? YES, Alter fritz! he's been tweaking those nobs and writing music for few years now and is ready to showoff his, quote soundcloud: "new berliner skills :D"
look out for this fresh liveset full support from the alchemists!
<<Chazz25>> (Anonymous Alchemists) Russia
soundcloud
chazz is joing us again after some time, glad he could make some time for us to make a little magic in the final.
<<Narayana vs Helloki>> (Anonymous Alchemists)
soundcloud
[Soundcloud.com]
no introduction needed for these guys, if you are not sure ho I'm talking about, its those 2 alchemists who stick out and above :) I wonder if they would fit in our tiny dj booth...
Come find out at the next AA meeting!