Backend
22 Jun '14 ·
Fresh from the code kitchen
You can see photos from the organisers in the party details now. And every visitor now has a "Last Visited Parties" list.
Next to the party flyers you can see the organisers photos. They were always public if the event is an upcoming one but now they are in a position that makes them more visible.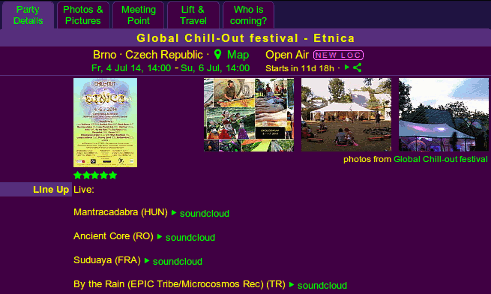 The photos are available in the share dialogues of Facebook and G+
Another new feature is the "Last Visited Parties" list which is now enabled for every visitor. A link apears at the top of the page on the right hand side with the last seven parties a visitor has looked at during his visit on goabase.
COOL ...... I see genius at work there ......... and excelent english ......
danke für deine übersetzung, hassan :)