Backend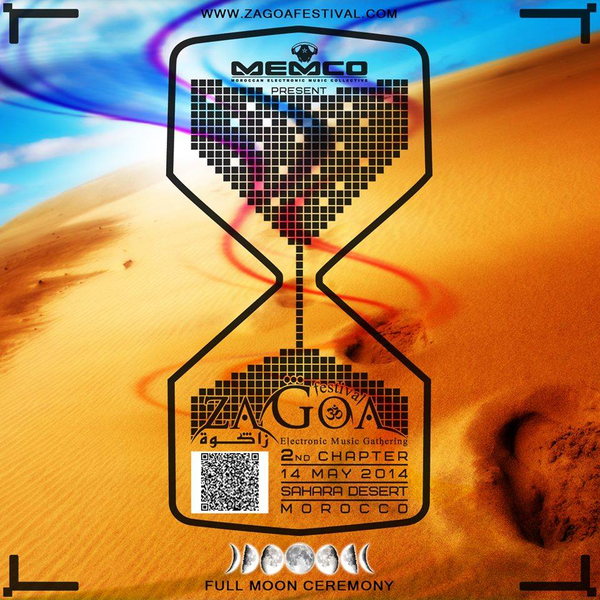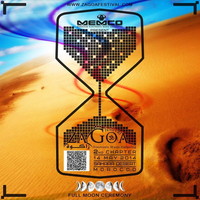 Deco
Deco
DECO | HOLOGRAMME | MAPPING | LASER SHOW | VJ'S | PERFORMERS | LIGHT SHOW | SOUND SYSTEM : TBA
Info
Once upon a time in the desert...
One day, in the Moroccan Sahara, in a bright and clear sky, twinkling stars at the foot of dunes, Zagoa was born in this wilderness...
Be ready for a new chapter that will awaken your senses! 5 days and 5 nights of sound and visual experiences, blending different artistic disciplines, will make your emotions speaking.
Join us from 14 to 19 May 2014, to live this 2nd chapter and celebrate together the "Full Moon Ceremony" to mark the beginning of this magical adventure.
Over this full moon period and during 5days & 5nights in the Moroccan Sahara region, you will attend a wide range of sensory and visual experiences showcasing a mixture of different artistic disciplines.
This exceptional gathering will offer a top class interdisciplinary show of lighting and musical performances.
The location is an alluring place offering tranquility, clear skies, bright stars, simmering vistas, intense colors, big dunes and magical experiences. This can all be comfortably enjoyed at the festival site.
This festival will bring together some hundred artists around an original programming at the borderline of visual arts, performing arts, multimedia, design and electronic music.
DJs, dancers, jugglers, fire breathers, painters, filmmakers… will make every effort to provide a quality event where creativity and professionalism are key values.
So we are honored to renew this unique experience for the 2nd time with you!! And for the ones that didn't make it yet, we can just tell you That ....
THE DESERT CAN NOT BE TOLD... IT'S EXPERIENCED!
Official Webiste:
[zagoafestival.net]
Official Fb Page:
[facebook.com]
Official Fb Event:
[facebook.com]
Supported by Akida Promo
Location
Location
Oulad Edriss, M'HAMID EL GHIZLANE, Zagora, Morocco
Entry
• PRE-SALES
-----------

Early Bird Tickets:
°°°°°°°°°°°°°°°°°°°°
19 October to 10 November - 39€ / 495,00dh (100 tickets)

1st phase:
°°°°°°°°°°°
10 November to 19 December - 59€ / 715,00dh (150 tickets)

2nd phase:
°°°°°°°°°°°°
19 December to 28 February - 79€ / 935,00dh (200 tickets)

3rd phase:
°°°°°°°°°°°°
28 February to 30 April - 99€ / 1155,00dh (250 tickets)

At the gate:
°°°°°°°°°°°°°
14th May 2014 - 119€ / 1375,00dh (300 tickets)
*FESTIVAL LIMITED TO 1000 PEOPLE!

- If the number of the tickets ends before the deadline, these pre-sale will finish and will mark the beginning of the next one and so on-

* A 6€/66,00dh DEPOSIT WILL BE ASKED AT THE GATE, REFUNDED BY BRINGING FULL THE GARBAGE BAG PROVIDED, AT THE END OF THE FESTIVAL ;)