Backend
TREEBAL & ZION: GARDEN STAGE - TBILISI OPEN AIR 2019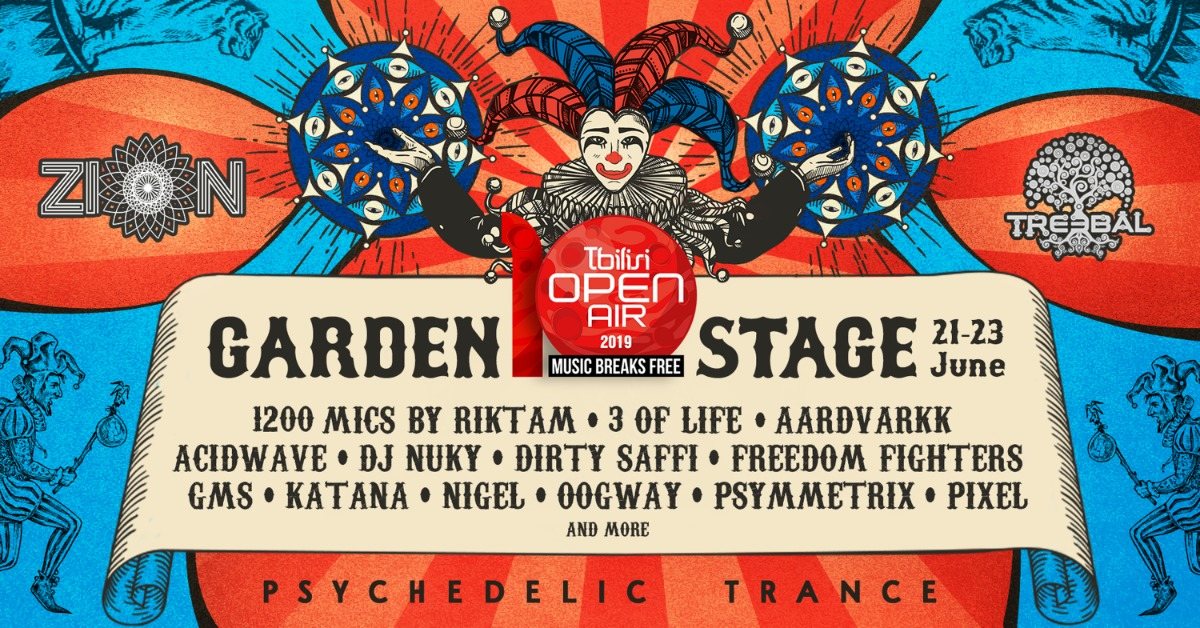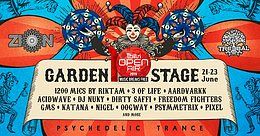 Line Up
Line Up
21 JUNE
1200 MICS by RIKTAM || GMS || PSYMMETRIX || AARDVARKK || 3 OF LIFE || OOGWAY || ACIDWAVE || ANCIENT OM

22 JUNE
PIXEL || DIRTY SAFFI || DJ NUKY || MARCUSS || KATANA || MARCUSS || ELLARGE

23 JUNE
FREEDOM FIGHTERS || NIGEL || ADDITIVV || OBRI & ZEN || DIMITREE || KASSRA || INFEST
Info
Info
Tbilisi Open Air is an annual international music festival, with the emphasis on rock, alternative and electronic music, held in Tbilisi, Georgia since 2009.

The festival is organized each year and is widely considered as the biggest music festival in Caucasus region. The festival has several-day outdoor event format.

GARDEN is a nonstop Psychedelic Trance Stage with all the components and environment, that requires a true Psychedelic festival place.
Location
LISI WONDERLAND (Location near Lisi Lake and new Hippodrome)
Entry
Entry
Daily tickets and 3-day passes available at
[tkt.ge]
Organizer
Organizer
TREEBAL
ZION
ALTERVISION