TraumSubsTanz Festival 2021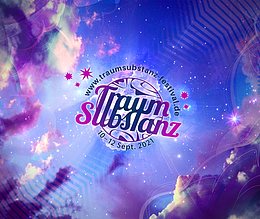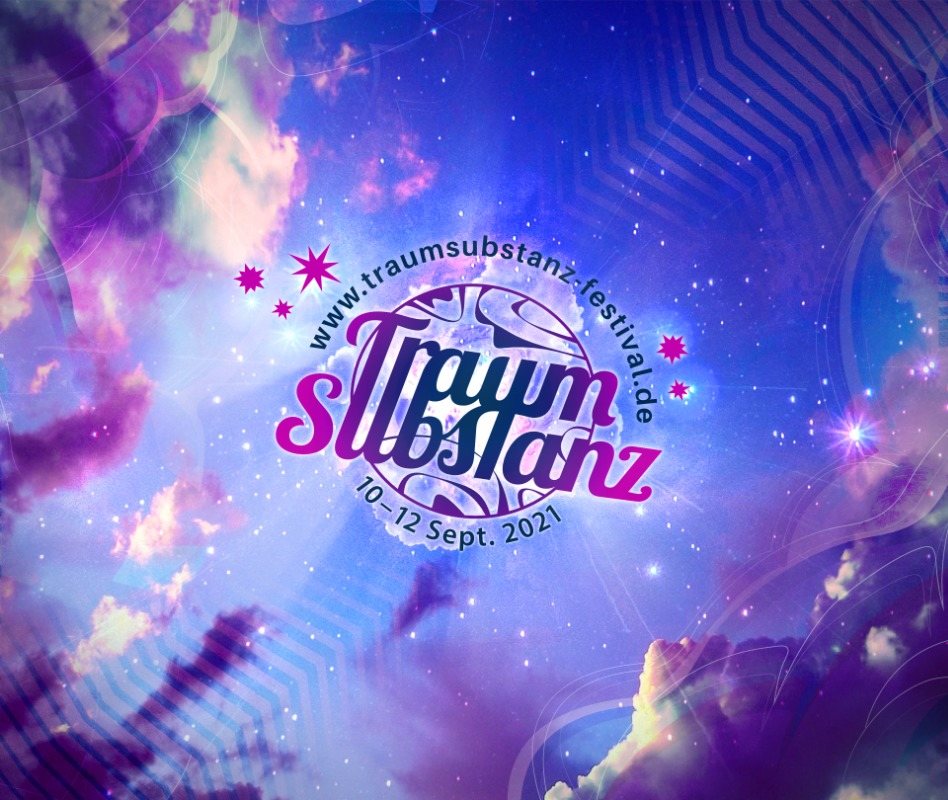 Info
⭐ TraumSubsTanz - Festival ⭐
Musik & Kunst & Kultur Festival
⫷Techno|Downtempo|Rave|SlowRave|Progressiv⫸
🎈🌙🌠 TICKETS 🌠🌙🎈
[traumsubstanz-festival.de]
[english below]
Es ist an der Zeit eine spannende Reise anzutreten, gemeinsam neue Freiräume zu erschaffen und einen lang ersehnten Traum Wirklichkeit werden zu lassen.
Voller positiver Energie aufgeladen, die Augen geschlossen, sich mit Freunden fallen lassen und zusammen fliegen lernen.
Im Einklang mit Musik, Kunst und der Natur.
Auf einem alten Bauernhof werden regionale und überregionale Künstler:innen dein innerliches Kind zum Lachen und Tanzen bringen.
Werde selbst aktiv bei den ausgewählten Workshops und Seminaren, lerne neue Künste kennen oder sammle beeindruckende Erfahrungen.
💫 WO DENN 💫
Ein kleiner Bauernhof, der perfekt ist für familiäre Festivals. Nur 1 ½ Stunden östlich von Berlin. ❤
🪐 WER ALLES 🪐
Alle Menschen, die zusammen tanzen, feiern, quatschen, lachen oder einfach eine schöne Zeit miteinander verbringen wollen. Lade gerne deine allerliebsten Freunde ein.
Das Festival ist derzeit auf 300 Tickets begrenzt! Also schnell ein Ticket schnappen.
Nach viel hin- und hergerechne, haben wir euch die Kosten für die Teilnahme so gering wie es uns möglich war gestaltet. Fixkosten wie Miete, Strom, Wasser, Sound, Licht, Toiletten, Sicherheitsmenschen und die Gesundheitsauflagen sind die größten Faktoren.
🌙Musik&Kunst&Kultur🌙
Freitag bis Sonntag durchgängige Musik auf 3 Floors mit Live Programm, 😉
Workshops, Theater und vieles mehr
Montag entspannte Abreise. ❤
⫷⫷Theater/Workshops/Seminare⫸⫸
Traumreise: Workshop Freier Tanz von Kami
What's JETZT?! - Was für eine Zeit am Leben zu sein
chillout e.V.: Safer - Use / PsyCare / Safer Nightlife
Yoga & Movement
Glitzersistas
⫷⫷Feuer-Künstler:innen⫸⫸
TBA
⫷⫷Open Space Gallery⫸⫸
TBA
⫷⫷Lichtkunst⫸⫸
Lichtfetisch
FBB
💊GESUNDHEITSAUFLAGEN💊
Wir haben ein Hygienekonzept erarbeitet und halten uns an die aktuellen Auflagen der brandenburgischen SARS-CoV-2-Umgangsverordnung. Siehe:
[brandenburg.de]
Mehr Infos coming soon…
🚗🚲 HIN & ZURÜCK 🚲🚗
Ihr könnt am Freitag ab 12 Uhr anreisen.
Abreise ist bis Montag spätestens 18 Uhr.
Also könnt ihr noch entspannt herunterkommen.
🍕🍜🥂UNTERKUNFT & VERPFLEGUNG 🥂🍜🍕
Vorort gibt, es mehre Foodtrucks & Futterstände sowie die Möglichkeit euch mit kalten Getränke einzudecken. 😉
Moodbowl 🥣 / Sanpietrino 🍕 and more....
Im Ticket ist das Camping und auch dass ihr mit Auto anreisen könnt mit inbegriffen!
Trotzdem bitten wir euch mit Fahrrad und der Bahn anzureisen. Es ist einfach besser für die Natur, die wir alle so lieben. ❤
🏵 MITGESTAHLEN & HELFEN 🏵
Wenn ihr gerne helfen wollt, meldet euch einfach bei uns
mitmachen@traumsubstanz-festival.de
Unterstützende Kollektive
Lichtfetisch
Partiklub
Turmverein
Glitzersistas
🌈🌈WAS NOCH ZU BEACHTEN IST🌈🌈
Einlass ab 18 Jahre
Keine Haustiere mitbringen
Achtet auf euch, eure Umgebung und eure Mitmenschen.
Bitte kein offenes Feuer
Wir sagen NEIN zu Sexismus, Rassismus, Homophobie und anderen Diskriminierungen! Sprecht uns an, wenn ihr etwas mitkriegt, wir möchten euch unterstützen.
❤ DANKE ❤
ALLE TRÄUMEN KEINER SCHLÄFT
[english]
It's time to embark on an exciting journey, create new spaces together and make a long-awaited dream come true.
Charged with positive energy, close your eyes, let yourself go with friends and learn to fly together.
In harmony with music, art and nature enjoy the returning normality.
On an old farm, regional and national artists will make your inner child laugh and dance.
Become active yourself at the selected workshops and seminars, get to know new arts or gather impressive experiences.
WHERE
A small farm perfect for family festivals. Just 1 ½ hours east of Berlin
WHO
All people who want to dance, party, chat, laugh or just have a good time together. Feel free to invite your very dearest friends.
The festival is currently limited to 300 people! So be quick to grab a ticket.
After a lot of back and forth, we have made the costs of participation as low as possible for you. Fixed costs like rent, electricity, water, sound, lights, toilets, security people and the health requirements are the biggest factors.
Music&Art&Culture
Friday to Sunday continuous music on 3 floors with live program, workshops, theater and much more.
Monday relaxed departure.
💊HEALTH REQUIREMENTS💊
We have developed a hygiene concept and adhere to the current requirements of Brandenburg's SARS-CoV-2 environmental regulation. See:
[brandenburg.de]
More info coming soon...
🚗🚲 ARRIVAL AND DEPARTURE 🚲🚗
You can arrive on Friday from 12pm.
Departure is no later than 6pm on Monday.
So you can still come down relaxed.
🍕🍜🥂ACCOMMODATION & FOOD 🥂🍜🍕
On site, there will be several food trucks & food stalls as well as the possibility to get yourself some cold drinks 😉
Moodbowl 🥣 / Sanpietrino 🍕 and more....
The ticket includes camping and also that you can arrive by car!
Nevertheless, we ask you to arrive by bike and train. It's just better for the nature we all love so much. ❤
🏵 CREATE & HELP 🏵
If you would like to help, just get in touch with us:
mitmachen@traumsubstanz-festival.de
Supporting collectives
Lichtfetisch / Partiklub / Turmverein / Glitzersistas.
🌈🌈WHAT ELSE TO LOOK OUT FOR🌈🌈
Admission from 18 years
Do not bring pets
Be mindful of yourselves, your surroundings and your fellow people.
Please no open fire
We say NO to sexism, racism, homophobia and other discrimination! Talk to us if you notice anything, we want to support you.
THX
Location
Buckwitzhof, Klein Buckow 1, 03130 Spremberg, Deutschland
Organizer
Organizer
TraumSubsTanz / Feier Bekenntnis Berlin / Kulturbekenntnis
Added

1y 9m

· Update

1y 8m

·