Backend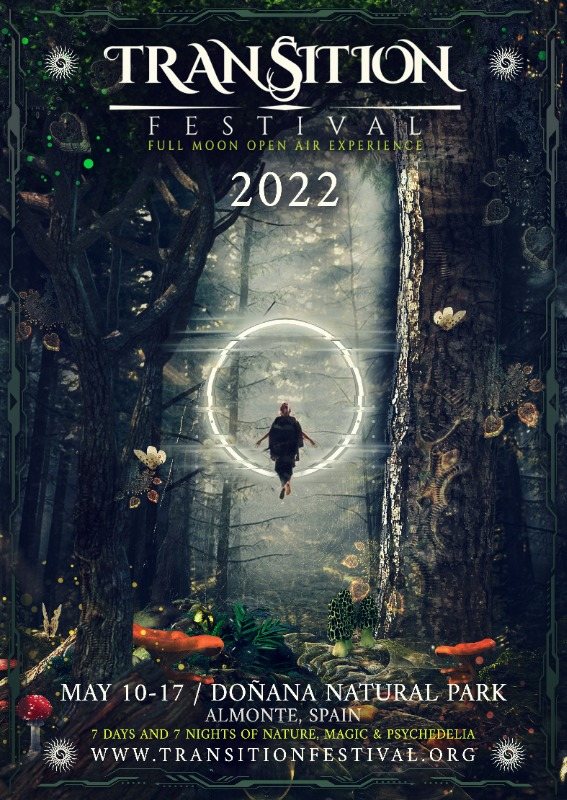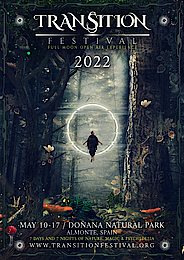 Line Up
ATACAMA
ATMOS
BACK TO MARS
BOOM SHANKAR
CIRCUS BENT
CONFO
FLUOELF
HALLULAYA
HYPATIA
HYPOGEO
HYPNOISE
K-ISUMA
OUT WORLD
PATARA
PHOBOS
PSYVANA
RAOUL
SATI
SPIRITUZ
STEREODOTS
ULVAE
... more TBA
Info
7 Days and 7 Nights
Parking & Camping
2 Floors
Organic Showers
Flea Market
Workshop Area
Ecologic Toilets
Chai Shops
Vegan Food
"Steinofen" Pizza
Resting Areas
Minimarket
Merchandising
--

Next 10th of May 2022 at 22:22h, the 11th edition of this magic celebration finally becomes a reality after these years of anticipation.
We are dreaming of coming back to the forest in "Transition Festival 2022". A hype coming true for most of the party people who already experienced dancing under the full moon in deep trance surrounded by the nature of the south of Spain.
The roots of this party comes from the golden times, when we were allowed to rave as free birds without restrictions.
Imagine a priviledged natural protected place with a warm atmosphere dwelling in the magic forest. If there is a word that defines this party, apart from its name "Transition", that is "FAMILY".
"Transition Festival" is a vital experience of coexistence and transformation, a true wonder in the middle of nature.
With people coming from different parts of the wolrd, you will find yourselve dancing with the whole planet in unity.
Transition is about celebration, harmony, music, culture and the connection with nature.
Every moment of the day is an opportunity to gather experiences, and during the night, it all comes toghether under a veil of magic and psychedelic mysticism... incredibly unique!
Take this opportunity to meet and give yourself this precious gift. If you take the decision of making the transition, just let it flow, give everything, and follow your intuition. Welcome home.
Location
Natural Park Doñana, Almonte (Spain)
Organizer
Organizer
Transition Crew