The Announcers of the Equinox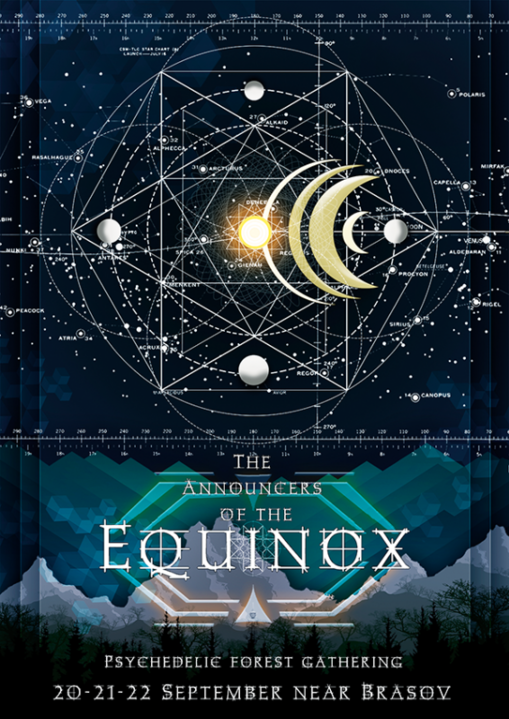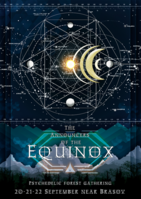 Deco
Deco
Decorations and lights: Wheel of the Year
Visuals: Aural Eye
Info
Info
Dear friends and family, we unite in this special gathering to celebrate life, but also to become more aware of our enviroment, to become more autosustainable and to learn one from another.
We are gathering in one of the most important moments in the movements of stars and planets, the Equinox.
With the help of celestial objects, we can concentrate all the energy for healing the earth. Our planet is moving thrue an era of change. In order to achieve happiness and well being, you need to feel pain and it hurts mother Gaia. We did so much catastrophies and so little good for her, that now she is crying for help.
This gathering will try to be as much as eco/bio and autosustainable as possible, but because we are one and one is all, we welcome you to our playground, to come with an open heart, with no expectations and to co-create with us this special enviroment where we can heal the earth, not only with tools, but with intention and change.
You are welcomed to this first edition from the wheel of the year, where we will have one stage, as we humans are living on a single planet, where we can share some of our best intetntions in music:
you will experience: chillout, psychedelic, forest and dark, thruout the whole meeting. In this situation, we can all be together, making new friends, but most important, co-creating for a better world.
Entry
Entry
Limited presale tickets until 13 of August: 25 Euro
Limited presale tickets until 13 of September: 35 Euro
At the gate: 45 Euro
Organizer
Organizer
Wheel of the Year