Systo-palty Togathering 2007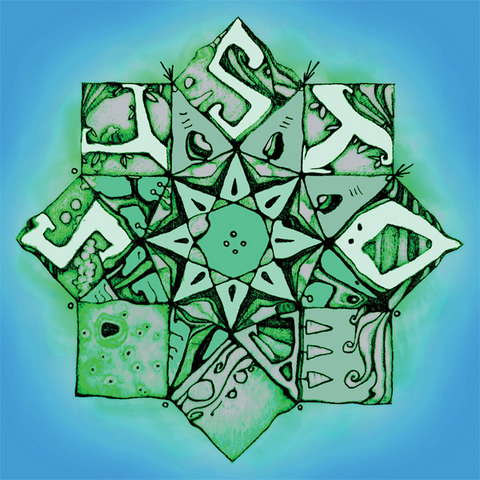 Line Up
Aavepyora (Fin)
CPC (Msk)
Eraser vs. Vojalka (Fin)
Intriga (Fin)
Isvara (Usa )
Pantomiman (Msk)
Paper Squad (Msk)
Puoskari (Fin)
Red (SPb)
Transdriver (Msk)
Tripaganki (Sojc)
Zymosis (Ukr)
Zoolog (Denmark)
Zymosis (Ukr)
Zoolog (Denmark)
Anar (Fin)
Agni (Est)
Catalepsic (Spb)
Gavrila (Spb)
Grab (Msk)
Greenoize (Spb)
Hare (Msk)
Jarilo (Berlin)
Maks (Spb)
Michedelic (Kiev)
Myst (Spb)
Okujah (Mir)
Prokoll (Msk)
Rod'ka (Msk)
Satori (Spb)
Soma (Crimea)
Sticky Noise (Msk)
Shatki (Est)
Tim Daster (Fin)
Tomas 303 (Msk)
Tony Lizard (Msk)
Wolf (Msk)
Yoda (Crimea)
Zitron (Msk)
BizZyBonG (IndiGo project, Msk)
Dreizehn (Msk)
H20 (Msk)
Izzumm (Waveshapes, Msk)
Jesus144.com (Msk)
Joga (Spb)
John buDJah (FormulaSound Rec, Msk)
Kelt (Re:Aliens, Msk)
Kukan Dub Lagan (Isr)
Loganoid (Spb)
Maiia (Msk)
Melanty (Spb)
Mihel'son (Msk)
Monkey Montage (Spb)
NZ Selecta (Manzanilla SS, Msk)
Neuronaut (Chill out planet, Spb)
Nishkalanka (Msk)
Okujah and Iris (Mir)
Ospodi (Space of joy)
Psy K. RooL (Msk)
SergGiro (Soundspice, Msk)
Shangri-la (Minsk)
Space Cucumbers (Spb)
Unstable Elements (Kagdila Records, Msk)
Choodo (Waveshapes, Msk)
Chronos (Kagdila Records, Msk)
Sacral Reason (Shum Records, Msk)
Safety Magic (Msk)
Taki Da (Msk)
Atmik (Sentimony Records UA, Msk)
Yakov (Space of joy, Msk)
Ys Shroomov (Kiev)
Deco
Space & Design:

ES4O Art Group (Earth)
Artego (Spb)
Hi_Personic On Art (Msk)


Visual Art :


Chudoartlab (msk)
Duo NT (space)
In-Visible (spb)
Katusha (spb)
Lo (msk)
Malbred (spb)
Necrys (spb)
Netzz (msk)
Rioki (msk)


Laserperformance:

Laserpoint (Helsinki, Fin)

Performance:

Performance teater - 6 SUN (Msk)
Fire & Water (Friends)
Love & Sun (Earth)
Info
Friends! There spring has come! We have gone through this long winter, and again there has come time of unusual May holidays of AWAKENING! Let's meet, and all together we shall light stars in the sky!
That the holiday ll pass, we ll take with ourselves:sound, iridescent color and a sunlight; warm tents on a case of torrential rains; shamen-musicians and magicians-fakirs, skilful creators of mood and an atmosphere of a holiday.
Well and the most important - for you: cast away all cares, be equipped better, and be put forward on long, very fast, and actually untimely three days. Do not overlook to take with yourself good mood and the cheerful company.
HOLIDAY THERE WHERE WE!!!
Place:
Magic place on coast of the Finnish gulf.
Transport:
Delivery up to a place ll made by bus. Send applications for the bus on
spaceofjoy@hotmail.com
. Departure from Henslki on 29th of April, in the morning.
Fare there and back - 44 euro.
spaceofjoy@yandex.ru
Icq: 169722468
Offers on design, music, a creative
spaceofjoy@hotmail.com
icq 306 128 746
OM SHANTI !!!
Location
Location
Systo-palty(coast of the Finnish Gulf)
Organizer
Organizer
Space Of Joy Community and Friends
Hotline
sisto@spaceofjoy.ru