Backend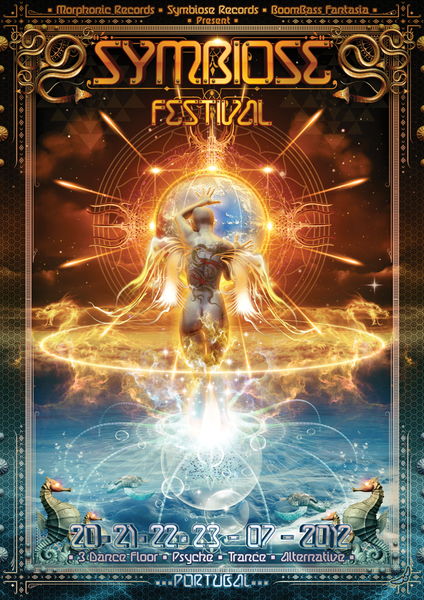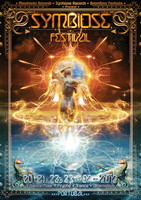 Line Up
PSYCHE FLOOR


LIVE

BLISARGON-DEMOGORGON - + Dj set - ( Macedonia - Manager Bhooteshwara Rec )
DARK ELF - + Dj set - ( Greece - Sonic Loom - Discovalley Rec)
STRANGER - + Dj set - ( Greece - Goanmanta Rec )
FRACTAL ERROR - + Dj set - ( Greece - Hypnotica - Real Vision - Sonic Chakras Rec )
ATARO - ( UK - Free Radical Rec - Damaru Rec)
ARJUNA - ( Italy - Parvati Rec )
CAVEMAN - ( Italy - New Alchemic Circle - Quarion Tribe )
VIRTUANOISE - ( Goa - Noise Poison - Nutria Dance - Biomechanikal Rec )
ASSAULT JUNKIES - ( Italy - Looney Moon Rec )
DUST - ( Italy - Looney Moon Rec )
DRUMATIK - ( Swiss- Peak rec / Temple Twisters rec / Mind Expansion )
MODULE VIRUS - ( Pt-Uk - Bom Shanka Music )
PANTOMIMAN - ( Ru - Looney Moon Rec )
ANNUNAKEY - ( KUSTOM ) - + Dj set - ( Fr - Psy Spirit Family-world people )
MEERKUT - ( Fr - Morphonic Friend )
SHEHOOR - + Dj set - ( Fr - Terror Lab Industries - MMD Rec )
SINISTER VISIONS - ( Pt-Macedonia - Bhooteshwara Rec )
WOS - + Dj set - ( Fr - Morphonic Rec )

D-J SET

DRAKKO - ( Fr - Psy Spirit Family-Nabi Rec )
ACIDOPHILIUS - ( Fr - Hauméa - Morphonic Rec )
STEVEN - ( Fr - World People )
SYNDROM - ( Fr - World People - P-A-I-N )
AJNA - ( Fr - Morphonic Rec )
PSYKELO - ( Fr - Bhooteshwara - Morphonic Rec - Psy Spirit Family )
MOAI PROJECT - ( Fr - World People )
MANU - ( Fr - Hadra Rec )
PAPAYA - ( Fr - Oobe Rec Fr )
TOTO - ( Fr - World People )
YAMAGA - ( Fr - Hadra Rec )
ARNOHM - ( Fr - Morphonic Friend )


TRANCE FLOOR

LIVE

OUTER SIGNAL - ( ISR - 3D Vision / mechanik records )
MEKKANIKKA - ( ES - United Beat Rec / Nutek Records )
DUAL CORE - ( ISR - United Beat Rec )
POINT - ( ISR - United Beat Rec )
ANCIENT BEACH - ( Jpa - Turbulence rec / Morphonic Rec )
XENZODIAK - ( Pt - Medusa Rec - Crystal Matrix )
VOYAGER Aka. Altom ( Fr - United Beats Rec )
BLAZING NOISE - ( Pt - Biomechanix Rec - Symbiose Rec )
TECH TWIST - ( Pt - Crystal Matrix )
SHAGMA - ( Fr - Morphonic Rec )
TRYAMBAKA - ( Pt - One Foot Groove - Spectral Rec )
D-MANIAC - ( Pt - One Foot Groove - Namaha Rec )
ALIENN - ( Pt - Joker Rec )
IMOX MAYA - ( Gt - Ananda Tribe Rec )
MICRO SCAN - ( Fr - Geomagnetic Tv )
STUNT PROJECT - ( Pt - Clock Form - Upnoize Records - Budda Mantra Rec )
HUICHOLITY - ( Fr - Manager Morphonic Rec )
DIGITAL SOUND PROJECT - ( Fr - Mind Control / Geomagnetic Tv / Electrohm )
RAZAK - ( Pt - Symbiose Rec )
DIGITAL DIMENSIONS - ( Pt - Geomagnetic-Tv / Recristallive / Symbiose Rec )
SQUAZOID - ( Fr - Demon Tea Rec )
OBLIVION - ( Ita - Morphonic Rec )
PSYQUEST - ( Fr - Psytrance Tv )
PHOENIX - ( Fr - BoomBass Fantasia / DDB Prod )

DJ SET:

GUAPPA LEE - ( Pt - Cristal Matrix / Magnetica Agency )
GANEISHA - ( Pt - Magnetica Agency / Nexus Media / Quest For Goa )
JUGGLER - ( Pt - Cristal Matrix - United Beat rec - Symbiose Rec )
SHADOWLIGHT - ( Fr / Pt - Manager Symbiose Rec / BoomBass Fantasia )
ZORLUB - ( Fr - Symbiose Rec )
HYPNOTIC ATTACK - ( Pt - Cristal Matrix )
DRISS - ( Fr - Hadra Rec )
CYCLOPS - ( Pt - Cosmic Beat Prod - Blissful )
TOLTEK - ( Fr - Morphonic Rec )
LITTLE FREEMAN - ( Fr - BoomBass Fantasia )
HEADBOMB - ( Pt - Buddha Mantra Rec )
HUA DINGUE - ( Fr - Morphonic Rec )
KINOKOSAN - ( Fr - BoomBass Fantasia )
PSY-K-BAL - ( Fr - Symbiose Rec )
OTEZUKA - ( Fr - Sterorganic - Iono Rec )
THAMBI - ( Fr - Morphonic Rec )
TORXx - ( Fr - Butterfly Family )
CYRENIE - ( Fr - Over Lover )
T-MIX - ( Fr - T-Mix/fr Metamorph-production)
PROMETHE - ( Fr - BoomBass Fantasia )
ANAKK - ( Mar - Epidemic Trance Corp )
JOKER - ( Fr - BoomBass Fantasia/C-IZM )


PROGRESSIVE / ALTERNATIVE FLOOR

LIVE:

ELEGY - ( Ita - Ovnimoon )
SUDUAYA - ( Fr - Altar Rec )
SQUAZOID - ( Fr - Demon Tea Rec )
WELLWELL - ( Fr - Morphonic Rec )
FRESH N CLEAN - ( Pt - Crush )

SOFA CLIMAX - ( Fr )

DJ SET:

OTEZUKA - ( Fr - Sterorganic / Iono Rec )
NZM - ( Jpa - Turbulences / Morphonic Rec)
KRABZO - ( Fr - Symbiose Rec / Neurotype Rec)
PSYZUEIRO - ( Pt - I.D.P)
THAMBI - ( Fr - Morphonic Rec)
SEMAPROG - ( Fr - Maninkari Crew )
ZORGLUB - ( Fr - Symbiose Rec )
SHADOWLIGHT - ( Fr - Symbiose Rec / BoomBass Fantasia )
KINOKOSAN - ( Fr - BoomBass Fantasia )
TORXX - ( Fr - Butterfly Family )
DOMINUS SUPRA - ( Pt - Cosmic Beat Prod - I.D.P )
MAX LA GOACHE - ( Fr - Goache Family )
ROMUSMINUS - ( Fr - Morphonic Rec )
PANDORA - ( Fr - Symbiose Rec / Neurotype Rec )
SETH NIL - ( Fr - BoomBass Fantasia / Symbiose Rec )
KRYPTO - ( Pt - Crush )
D_MIKE - ( Pt - Symbiose Rec )
Deco By :

CROP CIRCLE TRIBE ( BBF )
TALKING MACHINES ( Symbiose Rec )
GOACHE FAMILY

Multi-Show Laser By :

TEKMAN ( Symbiose Rec )
LASER IMPACT ( Symbiose Rec )

Mapping By :

FOX AKLAK
EUBE

Vj :

LE NEURONE UNIQUE ( Morphonic )
EUBE
MOTION MANDALA
UZUL 255
LKW
INTELLIKI

Street Art :

Compagnie ZELPHIR And Symbiose's Friends


**Special Fluodelik Deco ** Goa Village ** Performers **

Sound by FUNKTION ONE

Flyer : Nico PsyArt
Info
The first run of presale tickets will start now until April 30th and will be offered at the special price of 40 euros! As we are all involved in the global crisis that is happening currently in the world, we decided to give the opportunity to everybody interested to buy their ticket at the Crisis Special price!
Sequence for the presale tickets:
Now -> April 30th: 40 €
Mai 31th: 50 €
June 30th: 60 €
After June 30th : presales closed.
PRICE AT THE GATE: 70 €
Link for Presales :
[weezevent.com]
Entry
Entry
PRESALE 1st round tickets (until April 1st) : 40 euros (+booking fee)
[symbiose-festival.com]
AT THE DOOR: 70 EUROS (40 euros for Grec & Portuguese)
Organizer
Organizer
SYMBIOSE RECORDS ********** MORPHONIC RECORDS ********** BOOM BASS FANTASIA