Backend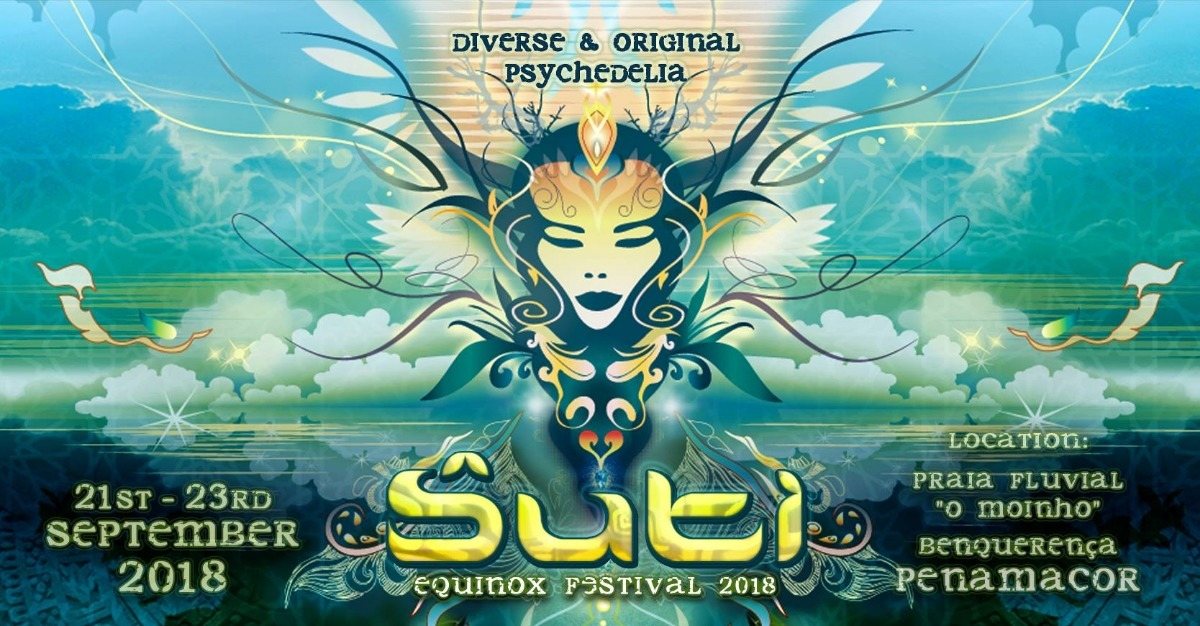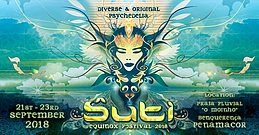 Line Up
Electrypnose (Zenonesq and Electro-Tech sets) (CH)
Hedflux (UK)
Quanta (UK)
Akasha Experience (UK)
Sumiruna (AU)
Zen Baboon(PT)
Lumen (AU)
Neurodriver (UK)
Luis M (PT)
GRUB / Zenon Records (PT)
Sigil (UK)
Balancé (PT)
Sérgio Walgood Music (PT)
Mouldy Soul (UK)
MNGRM (PT)
Zen Racoon (PT)
Chillumafia (PL)
Tummy Talk(UK)
Rodroid (SP)
Nu Tao (SP)
Allix (BR)
Andrei (PT)
Wacamolo (FR)
Opale (FR)
Actarus (FR)
Papi Gonzo (CA)
DJ Trala Lama (NL)
Ivã Tachyon TransFusion (PT)
Plurgrim (PT)
Iain Dub DJ (UK)
Psychic Anomaly (NL)
Flow (SP)
ॐ MorgotH ॐ (PT)
Deco
Deco
SomethinGroovy (UK)
Liquid Faeries (UK)
Children of the Goa (PT)
...
Info
English
A second psychedelic revolution is shifting culture and has the potential to provide direction for a full transformation of our understanding of who we are and how we relate to ourselves, each other and the world-at-large.
Seeds sown during the course of our collective past lay dormant within our cultural and genetic soil and are germinating at an increasing rate.
The climate within which these seeds are germinating is a perfect storm of crises (environmental, cultural, social, political) that are providing us with an ever-clearer reflection of our collective shadow. Meanwhile new technologies are opening potentials for creative self-expression of exponentially increasing clarity and depth, providing us with unique mirrors with which to experience ourselves and learn.
Suti will be an intimate, forward-thinking gathering focused on nurturing these germinating seeds in a family friendly setting. We will celebrate novelty, diversity and the power of the human imagination.
Our music policy will be wide and focused on artistic self-expression, keeping things on the side of the deeply psychedelic and avoiding the prisons of generic boundaries. You can expect a wide spectrum journey on one stage, taking in psy-chill, global grooves, psychedelic techno and progressive, midtempo and bass music.
PORTUGUÊS
Estamos a viver uma segunda revolução psicadélica que está a influenciar a cultura e contém o potencial para nos direccionar para uma transformação completa da compreensão de quem somos, de como nos relacionamos com nós mesmos, com o outro e com o mundo como um todo.
As sementes que têm sido lançadas durante nosso percurso coletivo e aquelas que se encontravam adormecidas no nosso seio genético e cultural estão a germinar num ritmo crescente.
O ambiente em que estas sementes estão a germinar é um turbilhão de crises (ambientais, culturais, sociais, políticas) que estão a proporcionar-nos um entendimento cada vez mais claro da nossa sombra coletiva. Enquanto isso, novas tecnologias estão a potenciar uma autoexpressão criativa, uma clareza e uma profundidade exponencialmente crescentes, proporcionando-nos ferramentas únicas com as quais podemos experiênciar e aprender.
Suti Festival será uma celebração intimísta, com uma visão de futuro focada em nutrir essas sementes em ambiente familiar. Vamos celebrar a diversidade e o poder da imaginação coletiva.
A abordagem musical será ampla e focada na autoexpressão artística, mantendo as coisas do lado profundamente psicadélico da música. Espera-nos uma viagem por um amplo espectro musical, que irá desde o psychill ao progressivo, passando pela bass music, midtempo e techno psicadélico.
------------------------------------------------------------------------------
LOCATION:
Praia Fluvial "O Moinho" - Benquerença - Penamacor - Portugal
SOUND:
Chaka Sound
FACILITIES:
Market
Free camping
Kids Area
Showers
Toilets
For more information email
sutifestival@gmail.com
To volunteer please email
sutifestivalvolunteers@gmail.com
Location
Location
Praia Fluvial "O Moinho" - Benquerença - Penamacor

Main Gate: 40.228026, -7.222023
Campervan gate: 40.229880, -7.221989
Entry
Entry
Earlybird - 30 euros (fase closed)
Online: From 15 August - 40 euros (fase closed)
Ambassadors - 30 euros (fase closed)
Gate - 45 euros

At this time with you can only buy at the gate.