Backend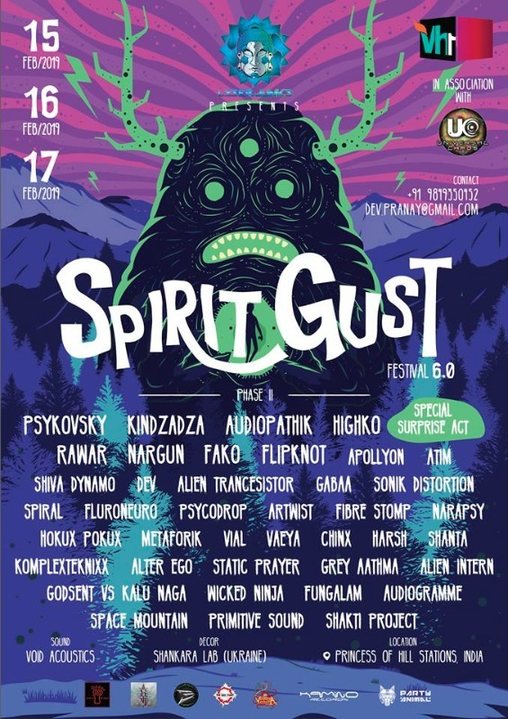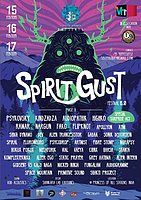 Line Up
Kindzadza (Osom Music)

Psykovsky (Osom Music)

Highko (Blast records)

Audiopathik (Kamino/Pleadian records)

Special surprise act

Rawar (Deviant force records)

Nargun (Parvati records)

Lurker (Parvati records)

Atim (Zulu tunes)

Fako (Vantara vichitra records)

Apollyon (Freak records)

Spiral (Kamino records)

Flipknot (Parvati records)

DeV (Kamino records)

Shiva dynamo (Temple Twister)

Alien Trancestor (Vantara vichitra)

Gabaa (Om veda records)

Sonik distortion (Pmm)

Psycodrop (Interaural records)

Fluroneuro (Lastpoint records)

Narapsy (Lyserjunks)

Hokux pokux (Squamata records/Insane Azylum)

Artwist (Lyserjunks)

Metaforik (Metadimension music)

Firbre Stomp (Digital distortion records)

Audiogramme (Profound records)

Vaeya(Zenon records)

Vial(Woodog recs)

Primitive sound (Alice D)

Shakti project (Catar recs)

Harsh (Lunatic alien)

Shanta (PMM)

Komplexteknixx (Lyserjunks)

Alter ego (Temple twister)

Fungalam( Om veda)
Grey aatma

Static prayer

Godsent vs kalu naga

Alien intern
Deco
Deco
Shankara Lab (Ukraine)
Lyserjunks (India)
Info
Info
Celebrating "Lyserjunks" 10th year anniversary.

Invite you to yet another edition of Spirit Gust.

This time we take you from Goa's beaches to the hills of south India.
With camping amidst the beautiful western ghats.
3 days of music,art,healing and more.
There will be flea market area also at the festival with very interesting clothes,accessories,food and beverages.