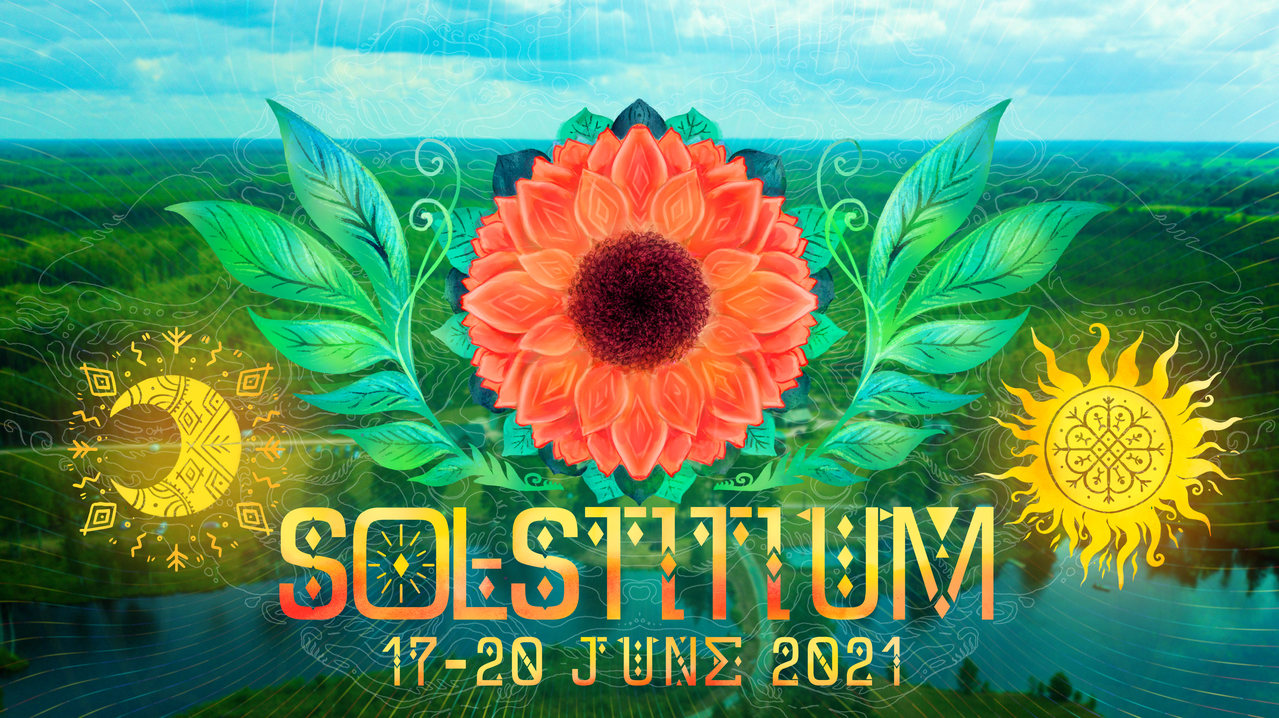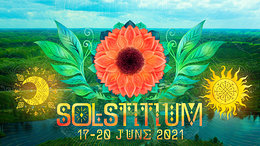 Line Up
SOLSTITIUM 2021 welcomes you!
Solstitium is the legendary beginning-of-summer festival that takes place in the middle of the thick ESTONIAN forests, lasting for 4 days and 3 nights. 5 stages, live-performances, different workshops and interactive installations, plenty of art and decorations, lasers and VJ's, 3 different saunas, delicious homemade food available day and night, drinks for all tastes, bazaar, swimming, SUP boarding and canoeing. There are beds and rooms available for rent.
Here are 7 reasons why you should definitely join us this summer!
1) Be honest, you'd never make it to Estonia otherwise in your lifetime and you'd miss out (ask the 200 000 foreigners living here (out of 1.3 million population))
2) When did you last dwell around in the forest that seems to have no end? Estonian nature is epic!
3) You don't have to worry about collapsing on the dance floor due to the heat
4) You'll have the rare opportunity to see estonians smile, have body contact and be friendly to everyone around
5) You'll get to enjoy one of the longest days in the world when it gets only slightly darker for a few hours
6) Saunas, lakes, hot showers, river, spring- the one and only psytrance festival from where you will return home cleaner than you were when you arrived
7) You'll become part of a small, super awesome psy community and make friends for lifestime (estonians are known for being devoted friends once they accept you as one of the trusted ones)
More info and registration:
[psyestonia.com]
//////////////////////////////////////////////////////////////////////
Tranceportal:
The stage where you can hear Psy- and Goatrance through an amazing sound system, complimented by visually psychedelic decorations, UV-lighting and a light show. Dancefloor where you can dance yourself into a trance and release all of your stress and worries. Also there is a bar/info/admission and lounging area. Outside of it is an open area with a trampoline and beanbags.
Sonic Species (UK)
Nano Records LIVEU-Recken (IL)
Dacru Records LIVEComic Harmony (EE)
LIVEBiopolar (FIN)
LIVETaaraterra (EE)
LIVE Keluk (EE)
LIVEEdessey (LV)
Misha (EE)
Asko (EE)
Planeet (EE)
Demonia (EE)
PsyZone (EE)
Asiilanna (EE)
Psyhhedelia (EE)
Astral Renegade (EE)
Darkenstein (EE)
Heavysavu (EE)
HullAnts (EE)
Martian (EE)
Initial (EE)
Fraktal (EE)
Guest (EE)
Asu (EE)
Sirtja (EE)
//////////////////////////////////////////////////////////////////////
Space stage
Last year's super popular Space stage will be back with even better line-up, sound and light. You will hear house in all forms (progressive, tech, deep, tribal, melodic, minimal), etno trancedance, UK funky, afrobeat, garage, fusion, organic downtempo.
Thursday and Sunday line-ups are managed by Medi.
Friday line-up in managed by Still Out.
Saturday line-up is managed by Joy Verano (Good Vibes Only).
Aigar
Annes Org
German
Hendrik Suurhans
Hurmet Ilus
I.AM
iPõder
Joy Verano
Kekkonen&Õis
Khmelnitsky
Kipper
Luca Nioi
Martian
Medi
Missy Tiger
Mog&Ken
Noa
NORO
Nuane
Romet Priessman
ŠaKarma
Siim2000
SIMCA
Taavet Bristol
Taavi Tiirmaa
Technoviking TF
Tristan Rebane
U(!)NTS
Uku Légal
Villem Vatter
//////////////////////////////////////////////////////////////////////
Chillout stage
Once your feet have become sore from all the dancing and you feel like curling up in a warm and soft fairy's nest, it's time to head to Chillout. You will hear ambient, psychill, downtempo, deep heads, world sounds, LIVE performances and much more that will soothe your ears.
Amazing light installations, beautiful colours and lots of room to either move around or lay down and relax between soft pillows.
Chillout is located in a spacious warm house. In the entry room there will be area full of fun things to play with, drawing materials, Virtual Reality journey provider and Mash Machine.
In the backroom there will be Psycare station where you can share your experiences and collect information.
Chillout stage will be coordinated, lights and installations created by Aleks Creek.
The stage decorations will be done by MonaLisa Pajula and her team.
Aleksei Polianin
DJ Aleks Creek & Serj Solo
Fjordwalker
Fuluf
KOCMOHAYT
Kristin Kalnapenk
Kuki
MAOA
Nagual Dance
Nuane
pØrt
ŠaKarma
Shvmvntrvs
vibechek
//////////////////////////////////////////////////////////////////////
Blackbox
Our newest member of the club, Blackbox, features two flagships of Estonian underground, alternative music scene.
Friday will be managed by ATTIC BASS, a sound and video recording studio with Live Broadcasts of DJ performances. Their main purpose is to give an opportunity to all performers and producers of electronic dance music to show their creativity and performance skills.
There will be D´N´B!
Thriller
Estetic Galaxy
Neo_n
Fatlemon
Kling
ttypical
Dead Ahead
Fes
redline
Saturday will be managed by HALL, a platform offering a stage to electronic music and visual arts, introducing Eastern European underdogs to the world. Their managed Technoclub Hall is a modern cultural centre and internationally known as a Mecca for new electronic dance music in the region, offering guests superb visual and spatial experience and a chance to relax and recharge batteries.
There will be TECHNO!
Kaspar Kivilo
Micaela Saraceno
Artur Lääts
Varjur LIVE
noa
Meelis Vili
Deco
Deco
Various talented Estonian artists
Info
Info
Shack by the lake, healing area, psycare, free camping, 3 saunas, opening ceremony, workshops, jam sessions, healing ceremonies, drum circles, sound journeys, swimming, SUP- boards, boats and canoes on the lakes, village swing, trampoline, art Installations, Sunday bazaar, Mash Machine, Virtual Reality, performances, ping pong table, forest trails
Added

6m 13d

· Update

6m 13d

· 1