Backend
Solarado Festival Perseid Sky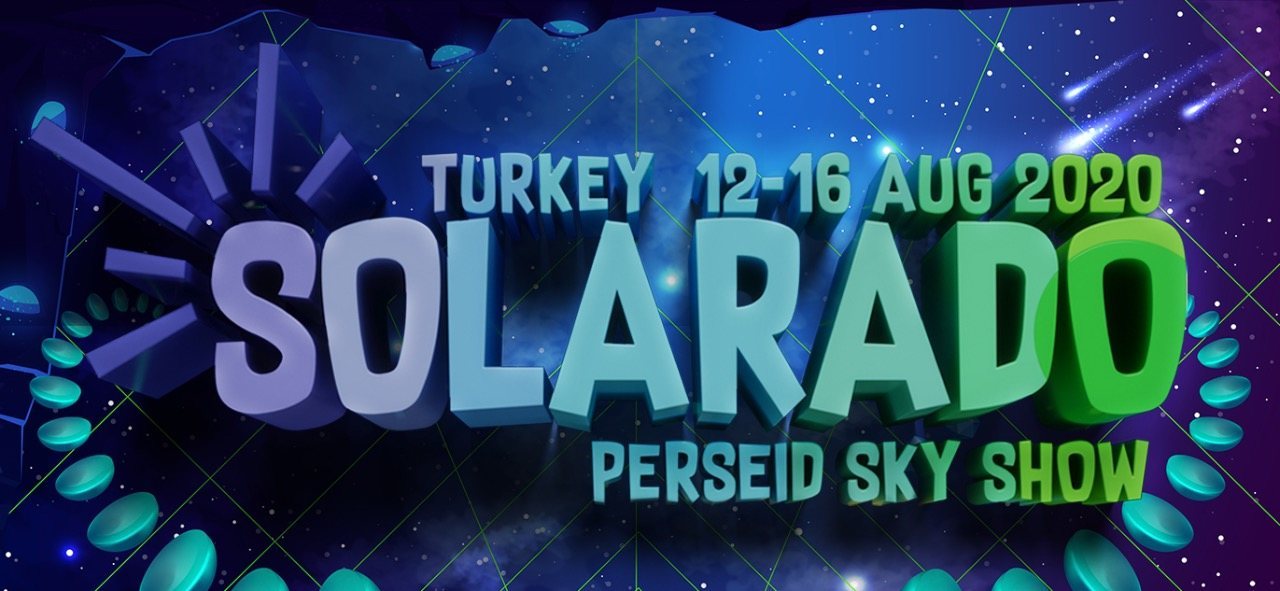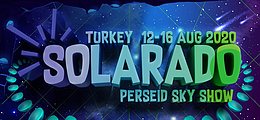 Deco
Solarado Art Crew
Hakan Hısım
Info
The scene of the skies has always been appealing to the human attention and, moreover, the knowledge of the sky sciences has always been considered as an indication of the level of civilization of many faded and disappeared cultures. Human beings have turned to the skies for faith and prophecies, as much as they have for science. Eclipses, seasonal anniversaries and, of course, meteor showers which we call shooting stars and associate with wishes…
Solarado Art and Music festival will take place between 12– 16 August 2020. These dates are intentionally set to welcome the peak point of annual the Perseid Meteor Shower.
What is the Perseid Meteor Shower?
"The Perseid Meteor Shower happens annually between 23 July-20 August and the maximum passing of meteors is observed on the nights of 12 and 13 August. Swift Tuttle Comet, which is the source of these remains, was observed for the first time in 1992 and is expected to make its next visit in 2126." While we dance under the stars with Solarado's magic, we will witness 80 meteors entering our night skies per hour.
This year Solarado offers a non-stop musical feast that will last 5 days and 4 nights. More than 15 live acts and 35 DJ sets from 14 different countries will accompany us at the main stage Meteora. Meanwhile, Freezone Chill Stage will offer us up to 30 different DJ and acoustic performances. We will kickstart this magic musical marathon by opening the gates at 14:30 on 12 August 2020, followed by an opening ceremony at 17:30.
Other than musical activities, the festival will also host the "Solar Art Bazaar" which aims to improve the reflex of buying art, while supporting artist and designer friends in covering their costs and receiving the compensation of their efforts. Many professional and amateur artists from all around the world will produce and exhibit their artworks to be purchased in return for a small amount of money. You can leave Solarado with a nice memory and, at the same time, support artists and designers in their journey of improving their art. If you also want to have a place at the Solarado Art Bazaar, you can reach us at
[instagram.com]
and Solarado
Another attraction that will accompany the musical journey of the festival is the Juggling Area. During the day you can try new toys in this area, join workshops and experience joyful moments while improving your skills with the supervision of professional jugglers. After sunset, our juggling team will light the night on fire with their special fire and light shows.
One of our solution partners, Amygdala Sound System&Solutions with its Funktion One sound system, will be with us throughout this musical journey. Amygdala says;
"Function One sound system became a phenomenon that transfers the endless conductivity of the sound direct through the center, and it is one of the sound systems that first comes to mind when there is a need for strong, impressive and crystalized sound. Flawless direction control mechanism allows for the creation of perfect combinations through the installation area. This way Function One reaches maximum sound quality standards without discerning between indoor or outdoor spaces and completes its mission by blessing us with every detail of music."
Amygdala. Sound System & Solutions
Follow us for updates! Tickets, Shuttles, Yoga Program and Workshop Schedule Information...
Solarado Crew
Entry
Entry
1st Purchaese 0-50 30€
2st Purchase 50-150 35 €
3st Purchase 150-250 45 €
@Gate 60 €
Organizer
Organizer
Solarado Festival