Backend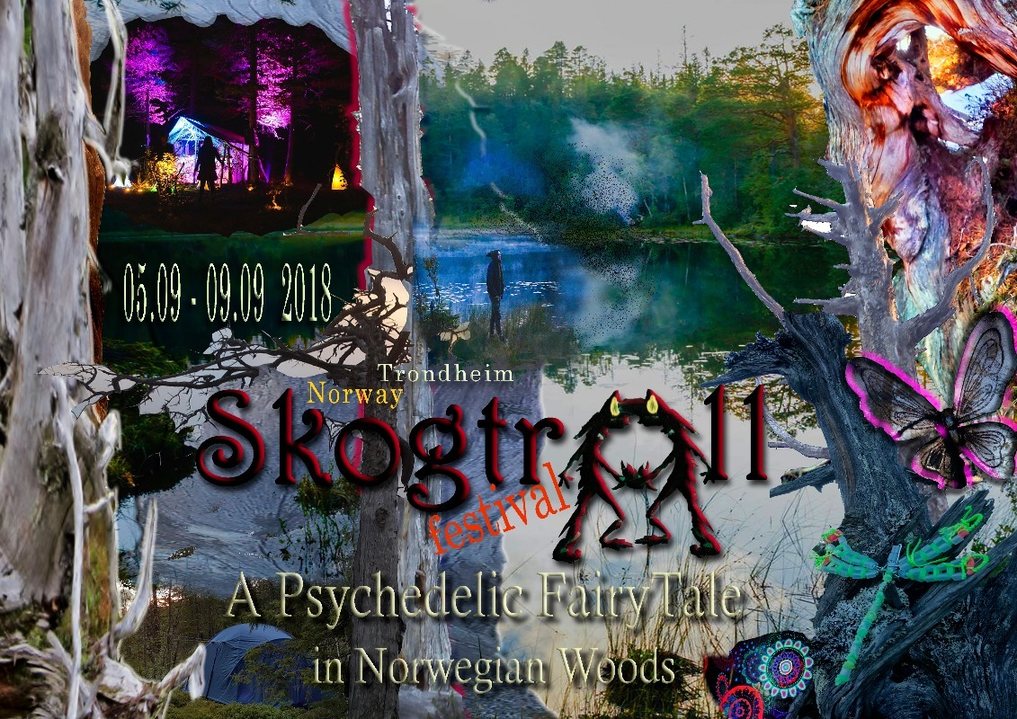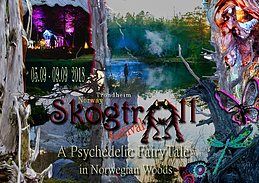 Deco
Skogtroll Deco Team
MissyArt
Mother Nature
Info
It is with great Honor and Humble Love we are able to invite you all to participate in writing Chapter VI of our Wet&Wild FairyTale of Skogtroll ♥
The Forest Trolls are once again calling us out to dance amongst the crooked trees of their Magical wetlands. To let our feet sink into the soft moss as we venture into the misty wonderland of a true FairyTale, into the lands of the creatures of the Wild...
This is the place where you can set yourself free, breath the fresh air, let go of it all...and just BE !
The Spirits of the Wilderness awaits. Let us gather with them to dance once again, in celebration of Life, Love and Unity.
The LoveStory of Skogtroll must go on!
It is time to go WILD!
Skogtroll is not only a Psytrance gathering, but a real WildLife experience where you truly connect with powerful, mysterious, beautiful nature.
Our location is magicaly situated by a small forest pond, surrounded by mystical, old, crooked pine trees and wet marshes.
Welcome to Skogtroll Woods... a somewhat arctic-exotic adventure, deep in norwegian wilderness....
A true FairyTale!
This is the party you will never forget!
SOME PRACTICAL INFO (More to come)
You will be required to walk on foot for about 40 mins through rugged terrain to get there.
You need warm clothes, a good tent and warm sleeping bag, and last but not least... you need good footwear (Rubber Boots... ) that will keep your dance paws warm and dry trough 4 days of stomping the Swamp :)
There will be spaces under roof in case of rain, and there will be cozty fires, of course!
There will also be a forest kitchen serving warm vegan meals for a friendly price.
*** ***
As true creatures of the Wild, we have an obligation to take good care of our natural habitat.
Make sure you leave no trace but from the tracks of your feet.
Take all that you bring into the Wild back out with you when you leave!
*** ***
Skogtroll encourages a true and healthy lifestyle and does not support the use of addictive substances!
Please respect norwegian law regarding drug use.
Make good choices, stay safe and enjoy the music and nature!
VOLUNTEER?
Please send an email to
skogtroll@inorbit.com
and tell us a little about yourself and we will get back to you as soon as possible.
WORKSHOP? SHOP? IDEAS? ANYTHING YOU WANT TO SHARE?
If you want to have a shop, a workshop, a speach, if you have an idea or just want to share a thought, we want to hear from you :)
Do not hesitate to send an email to
skogtroll@inorbit.com
Location
Magical Skogtroll Woods, near Trondheim, Norway.

* The closest airport is Trondheim airport Vaernes (TRD). From there, take a train to Hommelvik Station. The train costs around 4€ and takes about 10 min.

* The closest train/bus station is Hommelvik Station.

* There will be a shuttle service from Hommelvik Station to the location. More info on this will be announced when the time is right..

* By car: Further directions will be announced closer to TrollOff :)
Entry
!! NB !! YOU HAVE TO REGISTER FOR THIS EVENT !! NB !!
Even if you want to get your ticket in the woods!
Ticket prices as follows:
*Dragonfly: 400NOK/40€
(Limited number - Sold Out)
*EarlyElf: 600NOK/60€
-Sold out
*ForestFairy: 800NOK/80€
Selling now!
Sale ends September 2nd
*To get your ticket at the forest gates, choose ticket option "TROLL GUEST"
1000NOK, Norwegian cash only! (No cash machine in the woods)
Tickets and registration available HERE:
[guestli.st]
!! NB !! YOU HAVE TO REGISTER FOR THIS EVENT !! NB !!
Important info and final directions will be sent only to those on the guest list!
----->
[guestli.st]
<-----