Backend
Shanti Jatra Fullmoon Festival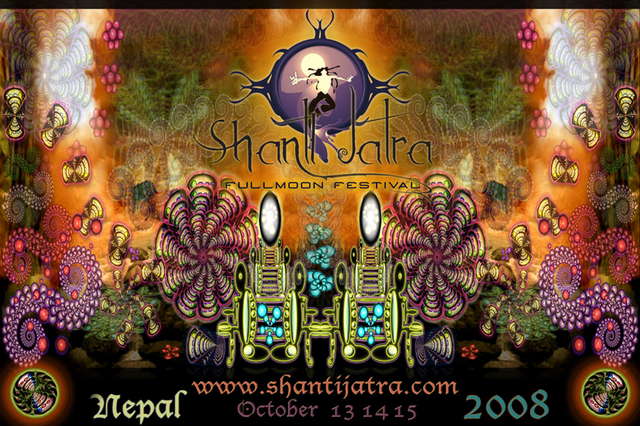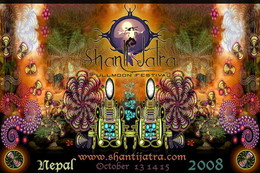 Location
Between the beautiful hill of Nepal.

Please arrive at Tantra Bar in Thamel on 13 October.... The venue is one hour ride from here..... We have buses arranged from Tantra Bar...

Thamel is a very popular tourist spot in Kathmandu..
Entry
Presale Purchase till 31st August 2008
INR 1800/-
NPR 2900/-
EUR 30/-
No Pre-Sale after 31 August 2008
Purchase @ GATE
INR 3500/-
NPR 5000/-
EUR 57/-
TICKETS AVAILABLE ONLINE through PAYPAL!!!!
Log on to
[shantijatra.com]
For queries:
rodney@shantijatra.com