Shalanaya Open Air Festival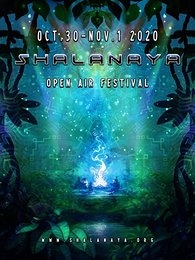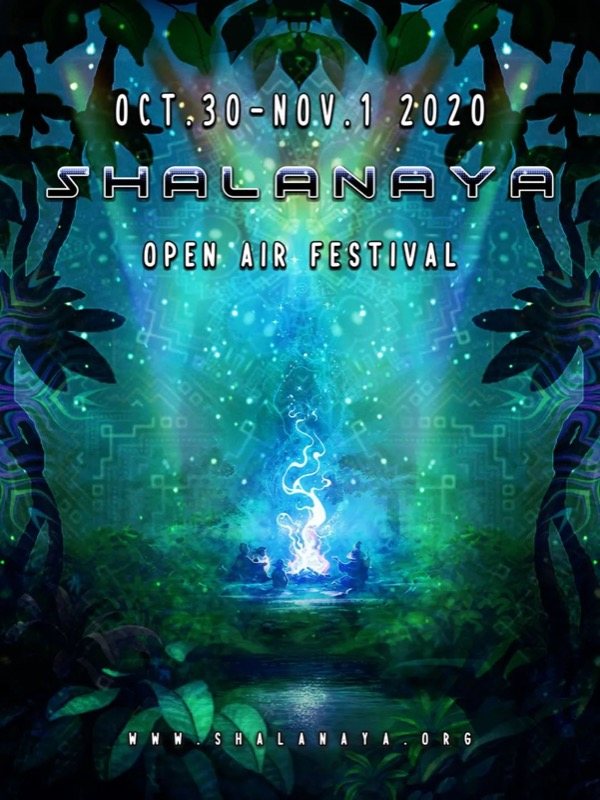 Line Up
Line Up
Quasars (BMSS Records), Psychicnova (Antu Records), Trixphonic (Brahmasutra Records), Bodysnatcher (Brahmasutra Records), Ancient Alias (Goa Productions), Fane (Taiji Records), Aktuman (XIA), Cruel Buddhist, Temple Rat, Cice, Rainbow High amongst others across Mainstage and Chillout stages
Info
Info
Beautiful creatures who animate the psy-cosmos, 你们好!This is a long due announcement and we're excited to say that the time has finally come! Shalanaya, in its ∞ edition will happen once again at the end of this month and we are blessed to enjoy it under a very special Halloween full moon.🌕

There are new arrangements for accomodation (to meet local requests for such a strange year): no personal tents will be allowed- but not to worry! Accommodation (tents and dorm style) will be provided by the venue with a (small) fee. Your luggage can be lighter and you can pack even more good vibes in 👽

Tickets will be on sale in the next few days.
Stages, creation, nature, dance, chill, amazing people: all there waiting for you.

We are delighted to be able to welcome old and new friends to our outdoor adventure of music, art, and good vibes all around. This has been a crazy year and we want this weekend to be a change of regeneration, reconnection, and care. Spread across two stages - Mainstage and Chillout stage, the festival will boast of some of the finest Chinese and International psytrance, techno and ambient producers and DJs based in China.
Location
Shanghai
Changxing island
Changxing island
Entry fee
Entry fee
Early Birds (Till 23rd October): CNY 350
First sale (23rd-30th October): CNY 400
At Gates: CNY 450
One day ticket (Only for last day): CNY 250