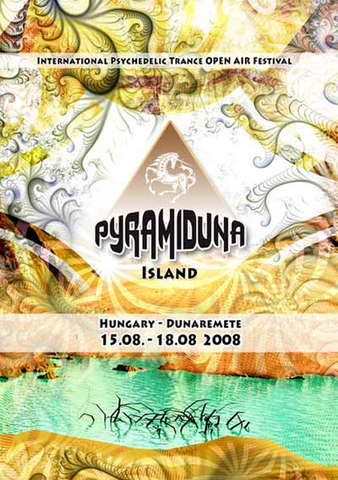 Live
Line Up
Cybergrass / Digital Reality Rec. / D
Haridasa vs Sufi / Digitaltribe / Dacru Rec. / D
Kajola / Zero Gravity Rec. / A
Mad Mango / Digital Reality Rec. / Swe
Oblix Projekt / Virus Tekk Rec. / NL
M.I.D.A. / Basement Rec. / D
Heribert & Jaaved / Regenbogen
K-Isuma / Liquid Time / D
Scotty / Vuuv Festival / D
Shore Bar Axel / Syncronize Rec. / Ire
Konstantin / Spiritual Healing / D
Mad Mango / Digital Reality Rec. / Swe
Meik & Y-not / Virus Tekk Rec. / DK
DJane Miazu / Rudraksh Rec. / Fin
Nubek & Nutek / Hu
Ryder / Virus Tekk Rec. / DK
Salex aka Nurbong / Freshbeatz / D
Trang / Virus Tekk Rec. / NL
3dFX / D
Astralex / A
Akira Indika / D
DJane Elektrosushi / D
O-Cin / Basement Rec. / D
Synganic / Basement Rec. / D
Lines / Basement Rec. / D
Tiggx / Basement Rec. / D
3 Amigos / Austria Bavaria Connection
FoxTrotz / D
FitzeFitzeFatze / D
Ganesha & Thalamus / Pegasus Rec. / LA
Psyconjourer / Fairy Tales / A
Progressor / Silence / A
Int.elect / W.I.R. / D
Boom Shankar / BMSS / D
Djane Koko / Elektro Hippie / D
Grabber / Space Frogz / D
Othlonn / D
Zimon / Ire
Zyprexa / D
Sinus / A
E´vil / D
Tom Tune / A
Deco
Deco
VJ Syncromaya / Mexico
Info
Liebe Party Freunde, wieder einmal ist es soweit. Zum diesjährigen Vollmond im August haben wir für Euch eine der außergewöhnlichsten und schönsten Locations auf diesem Planeten klar gemacht: die Donauinsel bei Dunaremete in Ungarn.
Die Crew arbeitet auf Hochtouren, und hat viele schöne Ideen für Euch in der Vorbereitung. Ihr habt nicht nur reelle Chancen wahrhaftigen Einhörnern zu begegnen, wir wollen auch alle Kreativen unter Euch einladen, sich in einem "Deko-Gemeinschafts-Kunstwerk" mit einzubringen, in dem wir dann gemeinsam feiern und tanzen werden.
Hierzu wird uns die auf´s Beste optimierte "Realhorns" Soundanlage mit Hilfe von sorgfältig ausgewählten Internationalen DJ´s, Live Act´s und Newcomern aus den Bereichen: Progressive-Trance, Electro, Psy-Trance und Full On auf 2 Floors in ungeahnte Dimensionen tranceportieren. Eine Chill-Area wird es natürlich auch geben. Der Mainfloor wird 3 Tage spielen.
Ihr dürft also gespannt sein!
Dear party friends, for this year full moon in august we present you one of the most unusual and nicest location on this planet: the Danube island near Dunaremete in Hungary.
The crew works with high power, and has brought up many nice things for you. You will have real chances to meat true unicorns. We also want to invite all creative heads, to introduce them self in our "teamwork of deko and art " in which we will celebrate together.
The sound comes to you by the best optimised "Realhorns" soundsystem. A team of well-chosen international DJ's, Live Act´s and Newcomer in the genres: progressive trance, electro, psy trance and full on will tranceport you into unexpected hyper-dimensions. There will be also a chill area. The mainfloor will play 3 days.
Pyramiduna Cooperation
Realhorns Sound System
[realhorns.de]
Location
Location
Donau, directly Riverside, Dunaremete, Hungary
Genaue beschreibung
[pyramiduna.eu]
Entry fee
Entry fee
At the gate = 40 €
Organizer
Organizer
Pyramiduna Cooperation
Added

12y 5m

· Update

11y 9m

· 3 Parties ·

/ 119