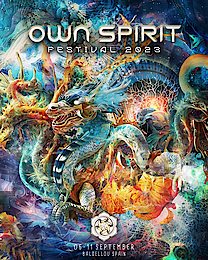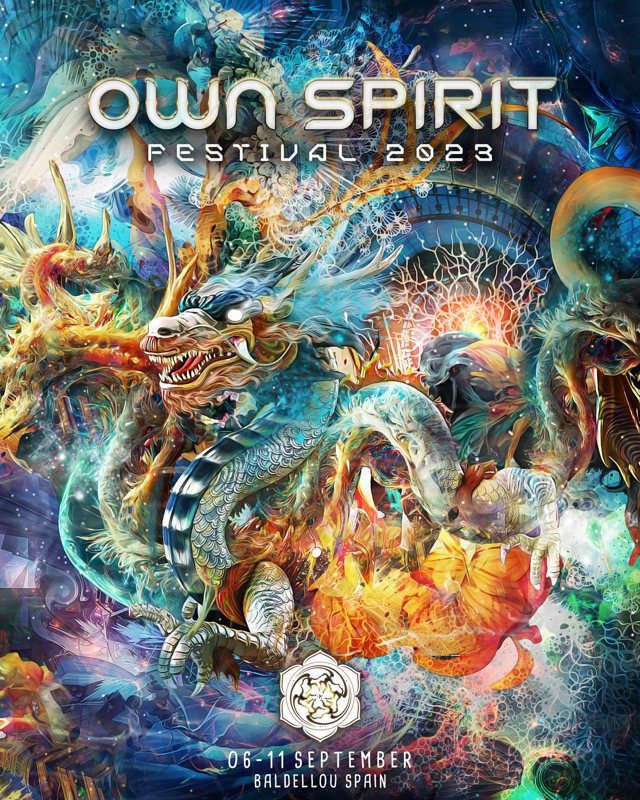 Line Up
70% LINEUP POSTED

1200 MICROGRAMS
ALBERT SALVATIERRA
ALIEN TRANCESISTOR
ANAÏS-LIN
ANIMATO
ASTRAL PROJECTION
CONFO
DARWISH
DEKEL
DJANTRIX
EKANTA
ETNICA
FERNANDA PISTELLI
FREAK BROTHERS
FREEDOM FIGTHERS
GIUSEPPE
GMS
HEAVY HERTZ
HYPNOISE
HYPOGEO
K.I.M
KRYPTONE
LUIS M
LUNATICA & HYPATIA
MARC MAYA
MNGRM
NELIO
NOFACE
PROTONICA
PSYNONIMA
RAUL MEZCOLANZA
REGAN
RENDER
SCHROTT
SONIC SPECIES
SOUTH ZONE
STARLAB
SYMBOLICO
TECNICA
TRIFORCE
TRISTAN
V-SOCIETY

more to be announced soon!
Info
Info
👁 Visionary, Sustainable & Holistic Gathering 🐲
Baldellou, Spain.
[ownspiritfestival.org]
6 DAYS of No Stop Music, Art, Nature & Spirituality at a mind blowing landspace in Baldellou, Spain.
Location
Own Spirit Festival
Own Spirit Festival
22571 Baldellou
Organizer
Organizer
Own Spirit festival
Added

1m 19d

· Update

19d 19h

·