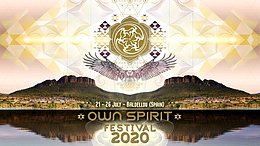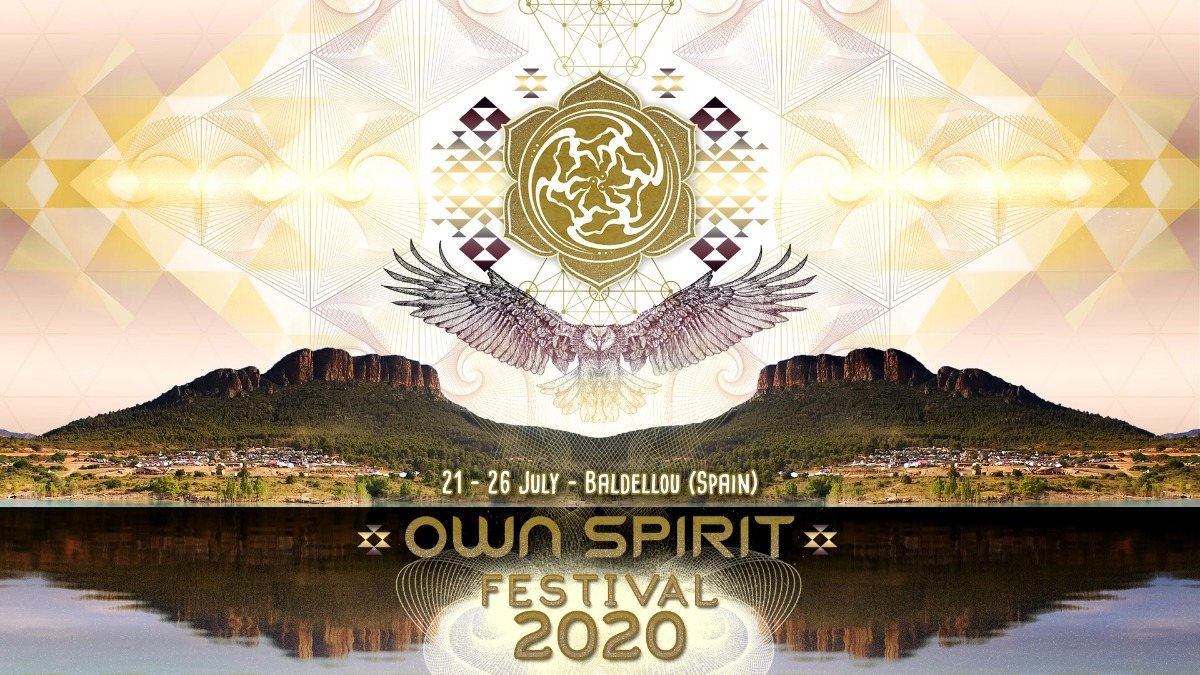 Info
☀️ Own Spirit Festival 2020 🌳
⚛️ Visionary, Sustainable & Holistic Gathering
📅 21-26 July 2020
📍 Baldellou (Aragón) - SPAIN
::::::::::::::6 DAYS of No Stop Music, Art, Nature & Spirituality::::::::::::::
Own Spirit is a visionary festival that combines music and psychedelic culture, sense of community, spiritual growth and dance as an expression of being.
At Own Spirit Festival we celebrate life, inviting people of all ages, including families and children, to take part in this process of transformation and gain of mindfulness.
We offer two stages, the Dancefloor and the Temple of Frequencies, where national and international djs from the psytrance scene and psychedelic electronic music will play 24 hours non-stop.
And the Holistic Zone entirely dedicated to spiritual healing practices and to the development of our potential as human beings through workshops, performances, talks and concerts.
Also, Own Spirit aims to be a sustainable festival. The Santa Anna Reservoir is a very energetic and powerful place, thanks to its beautiful nature, and we are convinced that nature is our Mother and Teacher. Therefore, we want to transmit these values to our participants trying to be ourselves an example of respect, love and care for everything around us. 🙏🏼
PRE-SALES AVAILABLE FROM 14/09/19 ON:
[ownspiritfestival.org]
MAXIMUM CAPACITY: 2500
___________________________________
3 AREAS:
🎧 DANCEFLOOR : Psytrance / Progressive / Forest / Darkpsy
🏛 TEMPLE OF FREQUENCIES: Downtempo / Chillout / Psytechno / Dark Progressive / Psydub
🕉 HOLISTIC ZONE: Workshops / Shows / Concerts / Talks / Circus Shows / Yoga / Therapies / Temazcal / Activities for Kids and Families
___________________________________
⛺️ FACILITIES ⛺️
CAMPING AREA & USEFUL INFO
FAMILY FACILITIES: Camping area for families and daily activities for children.
STAR CAMP: Rental of individual or shared tents
RESTAURANT ZONE AND FOODTRUCKS: With various vegan and vegetarian food options.
FLEA MARKET
___________________________________
🚌 HOW TO GET 🚌
By Car Sharing:
[facebook.com]
By Bus from/to Barcelona
By Public Transport
By Car
Google Maps:
[google.com]
___________________________________
..MORE INFO SOON..
[ownspiritfestival.org]
[facebook.com]
youtube
Added

3y 4m

· Update

3y 2m

·