o0OFunnyMoonFestival-Be Aware of Your ConciounessO0o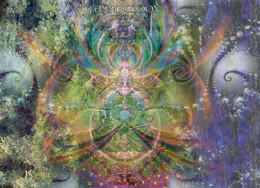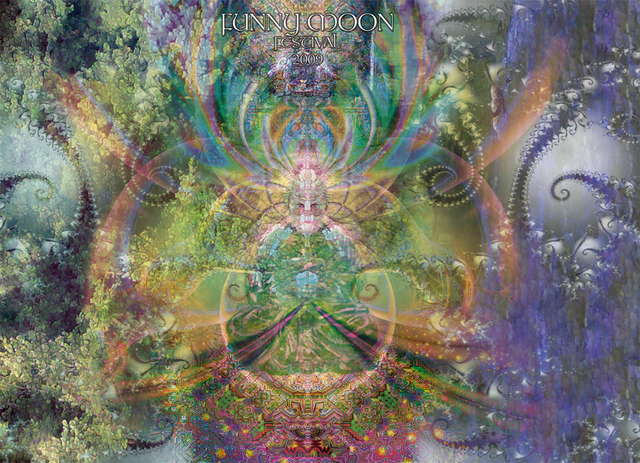 Live
Line Up
ATMA ( Y.S.E Records, Chaishop.com ) Romania
ECTOGASMICS ( Fullmoon Records ) Germany / Sweden
HORIZON ( Cosmixed Society / FunnyMoon ) USA
KAJOLA ( Digital Tribe ) Austria
SOTH ( K.N.E.C.H.T. ) Austria
SUNGATE ( Profusion Records ) Germany
M A N J U ( Klangbewusstsein / Virus Tekk Rec. ) Austria
SCHATZHAUSER ( Multiplex Records ) Germany
V O L U-M E N ( Synphonie Records ) Germany
(In FunNy OrDer:)
Arkadius & Li'L Momo ( Planet B.E.N. Records ) Germany
Absolut ( Cosmixed Society ) Sweden
Anicca ( Cosmixed Society ) Austria
DJane AnnA ( TG ) Switzerland
Bull ( Dooflex Records ) Israel
Cooper ( D.M.T. ) Romania
Da-La ( Vaporvent Records ) Sweden
Dejan ( Shanti Tribe ) Serbia
Der Loth ( Waldfrieden ) Germany
Equinox ( Interzone.PA ) Germany
GoAndi ( Next Time Productions ) Austria
Horizon ( Cosmixed Society ) USA
DJane Iken ( K.N.E.C.H.T. ) Austria
DJane Koko ( 24/7 Records ) Germany
Pagat ( Noize Conspiracy Rec ) IBK-Austria
Djane Gheda ( Boundless rec -Neurosys Lab ) Italy
Crazyfraggle ( Profusion Rec./ Blubbb prod.) Austria
Dreamdoctor ( Cosmixed Society ) Austria
Mazieg ( Strange Daze ) United Kingdom
Natron ( Solar Tech Rec. ) Germany
Nikita ( Cosmixed Society-Visu rec ) Russia
Djane Nyima ( Unsigned ) Germany
Philoso ( Manipura Anahata ) IBK-Austria
Djane Psykia ( Sound Species ) Italy
Progressor ( Fairy Tails,Seeds Of Love ) Austria
Szig Sag ( Manipura Anahata ) IBK-Austria
Polly ( Space boogie pros. / Rudraksh Records ) Finland
Psyconjurer ( Fairy Tails,Seeds Of Love ) Austria
GoaGnom ( Cosmixed / Pirat tribe ) France
Tommes ( Unisono ) Austria
Merry ( Gaggalacka / Mind Expansion / Spontaneous Aerobics ) Germany
Djane Miazu ( Exogenig / Rudraksh Records ) Finland
Wedanta ( nutek rec ) Germany
Xenith ( Rendevousz Prod. ) United Kingdom

LINE UP IS FULL (For this time around)
Chill
Hosted by El'neno & Cosmixed Society
Deco
DekoTronix ( Wien / Austria )

Cirkas Visuell ( Vb / Austria )

MXM Macrocosmos ( Germany )

Darklines ( Salzburg/ Austria )

Mind*uck crew ( Austria )
Info
We would like to invite all beings to our little party out here:)!!! Don't be shy and move your spine, reprezent and respect all mammals and other ani-mals, people, aliens, illuminatis, demons, goblins, elves, fraggles and fairies all beautiful manifestations of eternal beings wheather you believe in gods or devils, sun or moons, geometries or metrics.
Shake yourself, realize its all the same story, look within yourself overstand, be free , be yourself, be beautiful, be happy, be smile, love, sing,...enjoy, be feel see hear listen!!!
The sound is the answer take off your shoes and give back respects to your mother dance. Raise your hands and give thanks to the father in the skies realize we R 1.
Same pattern same code same path same aim same destiny. love
TRY TO BE SUFFICIENTDEPEND, THINK FOR YOURSELF, CELEBRATE DIVERSITY, CELEBRATE YOURSELF, CELEBRATE ALL, QUESTION AUTHORITY
@ all
To all the creators who would like to attend this festival, we would like to ask a question!: Are you interested in being a part of our small festival in the Czech republic next year? It's a non commercial party and we are by no means rich. So if you would like to come then it would be at your own risk. In other words, bring a tent, bring something warm to wear, be responsible for getting there & back yourself or use the ways provided for you with common sense.
We are one and none is one'er than others, but believing this only makes one al-one. There is no VIP room in paradise…
In other words "Don't forget you towel"."
If you have any special questions or coments feel free to contact us and we will talk.
The web site for Funny Moon Festival:
[psy604.com]
Our web site:
[psy604.com]
MySpace :
[myspace.com]
My MySace:
[myspace.com]
PsyFace:
[psyface.com]
( psychedelic community web page )
Location
Krasny Les-neer-Ústí nad Labem,Tschechische Republik (Czech republic)
-50Km south of Dresden(D)-60km north of Praha(CZ)
Krasny Les is 1km from the German border- after the border the first exit on the E55(petrovice) you take the next 4 posable lefts then in Krasny Les one time right - follow the road about 4km then on the left side is the location.
From Prag follow the E55 14km after Ústí nad Labem you come to a tunnel- after the tunnel the first exit(Petrovice) 3 times left then in Krasny Les Right, after 4km comes the location
here is a map for a closer look:
[mapy.cz]
Entry fee
Entry fee
45€ (At the door)
30€ (VVK = Presale) mail to
vvk.funnymoon@gmx.at
or @ Aurin Shop
Kirchengaees 25
1070 wien, Austria
( The amount of presale tickets is limited.)
Organizer
Organizer
Cosmixed Society Crew & You!
Added

14y 4m

· Update

5m 14d

·

/ 116