NEW VISION music & art Festival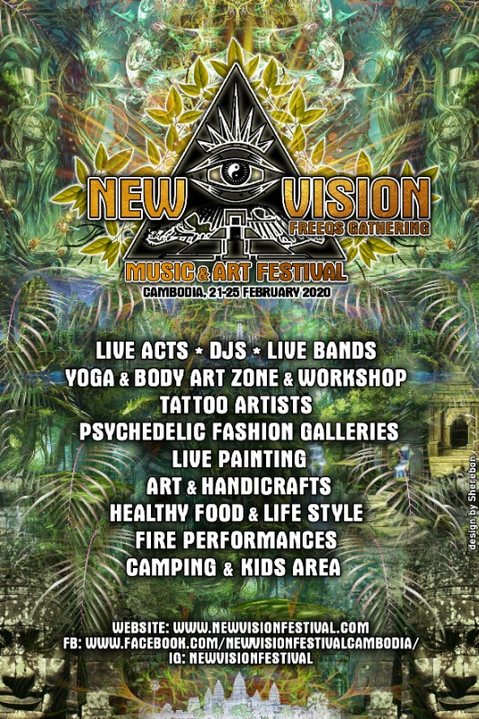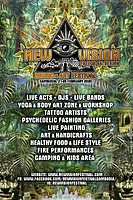 Info
Info
The organisers of this extravaganza are seeking to create a friendly setting to convey their message through ART, MUSIC, Body arts, Healthy Lifestyle and entertainment

"NEW VISION FESTIVAL ", a four-day event, will be held at the (location) , Chhumkiri district near Kampot, Cambodia, February 2020. (Further information to be announced) !!

This Eco friendly music art festival is founded on 9 pillars – Art, Music, Family, Farm to Feasts, Talks & Workshops, Yoga / Tattoo conventions, healthy food and life style - aiming to preserve a positive and motivational community in a new location, to develop and keep the vibe of this culture alive for our future generations!

This is wholly an international cooperative project without focus on specific country, culture or creed.
It's all about Psy trance without borders.
Location
Location
Chumkiri district, near Kampot, Cambodia
Organizer
Organizer
Sacred Moon Phangan
From
New Vision Festival ·
6,485
Added

2y 3m

· Update

2y 2m

· 1