Mystic Mountain Festival :: Solstice edition 2018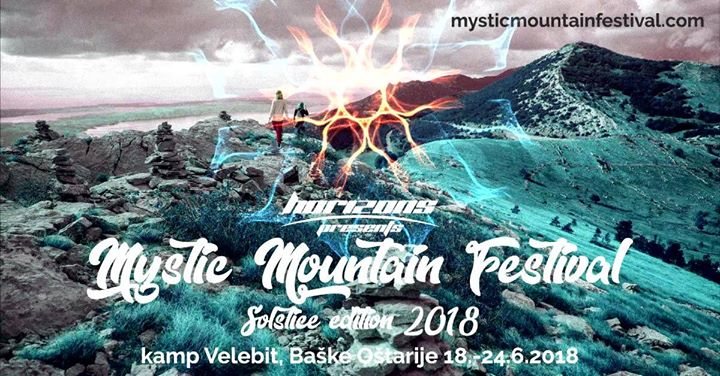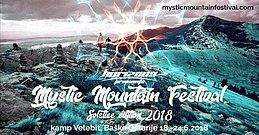 Line Up
lineup:
Lineup will be continually updated, you can see the current lineup here:

mysticmountainfestival.com/#lineup


Aerial Tribe
Cosmic
Dalton
Donnie Darko
Etsaman
Khee Katz
Klaada
Lunar Dawn
Nard
PsiloCybian
RioDario...
Info
info:
Mystic Mountain Festival was born out of friendship, love for nature and inspiration to share beautiful music in a truly mythical natural environment, to drift together through the inner worlds.
To discover new horizons of the inner Self, and, through this experience, to allow the transformation of our lives into a wider, deeper and more magnificent version.
And all of this during the period of summer solstice – one of the most powerful moments of the year.

Welcome!
We seek for and share artistic expressions which come from the heart, which are original, artists that do not follow trends and directions of the masses, but express their spirit in a unique way.
The concept of the festival differs from a standard psytrance festival scheme. The accent is on daily activities and connecting with nature and our true Self.
Open air main stage will be active during daytime until midnight on Monday, Tuesday and Wednesday so that you will be able to have a good night sleep in the camp.
However, on those first three days you will also have the opportunity to party on the beautiful indoor chill out stage with a panoramic view of the mountains. On Thursday, Friday and Saturday the outdoor party on the main stage will last all night and the chill out stage will of course be open as well.
Location
Kamp Velebit
Baške Oštarije 5A
53206 Baske Ostarije

Location:

Kamp Velebit is located in Baške Oštarije; a mountain heaven 920m above sea level. The entire area is a part of the Velebit Nature Park, Croatia's most significant habitat of endemic flora and fauna declared an international biosphere reserve by UNESCO.
Fresh mountain air, combination of Mediterranean and continental climate, spring water, night sky full of stars with no light pollution, nearby crystal clear sea and unbelievably strong energy of the area strengthen your presence, enrich your sensations and make being there an unforgettable experience just by itself.

how to get there...
by car – simply, via Gospić or Karlobag, Croatia
by bus – you can arrive in Gospić and there will be organized transport from Gospić to the festival
by train – you can also arrive in Gospić and there will be organized transport from Gospić to the festival
by plane – nearest airports are Zadar (1.5h), Rijeka (2.5h), Zagreb (2.5h) and Split (2.5h) so find your flight, there are low cost options
Entry
Entry
entry fee:
There will be a limited amount – of only 300 tickets available for sale so because of the large interest, we advise you to get yours as soon as possible. The venue can accommodate a maximum of 300 guests (400 people with performers and organizers).
[mysticmountainfestival.com]