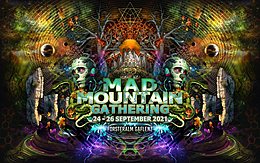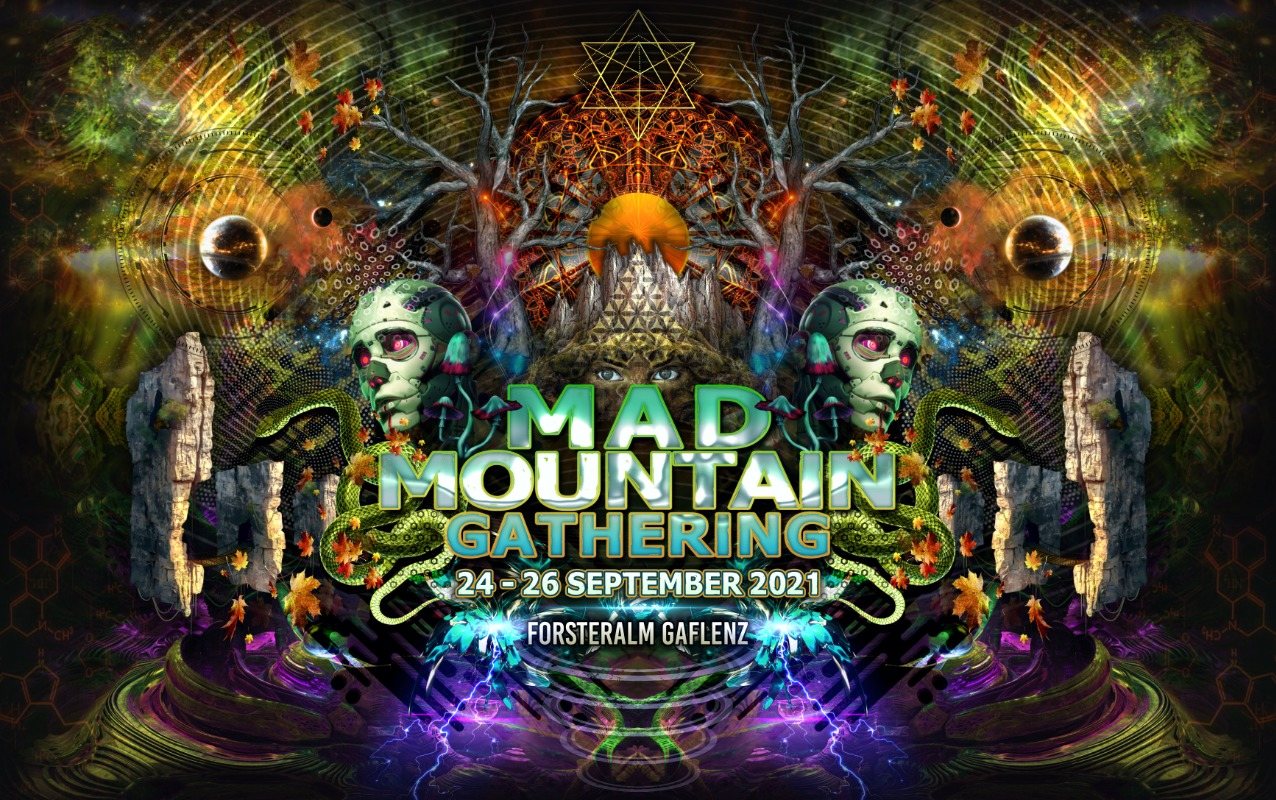 Info
Mad Mountain Gathering a Psychedelic Trance meeting right in the heart of the Nationalpark Kalkalpen
[DE]
Wilkommen Freunde zur ersten Edition vom MadMountain Gathering,
unser Festival wird am Gelände der Forsteralm in Gaflenz stattfinden inmitten von Wald, Wiesen und umringt vom idyllischen Bergpanorama der Kalkalpen. Von Freitag bis Sonntag entführen wir euch in eine verrückte bunte zauberhafte Welt … seit dabei und kommts am Berg lets get MAD !
[ENG]
Welcome friends to the first edition of the MadMountain Gathering,
our festival will take place at the Forsteralm in Gaflenz, surrounded by woods, meadows and the idyllic mountain panorama of the Kalkalpen. From Friday to Sunday we will take you to a crazy, colourful and magical world ... be there and come to the mountain lets get MAD !


⛔️No entry under 18 !!!
⛔️These things are not allowed in the Festival Area:
Animals /Glass - Glass-Bottles /Gas, grill and open fire / pyrotechnics / llegal drugs / Any kind of sounds systems

For damage, theft and vandalism of any kind no liability is accepted!

✅You can bring your own drinks & food (for own consumption) to the camping area!

🕉🕉🕉🕉SOUNDSYSTEM🕉🕉🕉🕉
☣️30kw Funktion One Soundsystem by @Nomex Eventtechnik☣️

🕉🕉🕉🕉DEKO🕉🕉🕉🕉

🎨 Maropex Decoration
🎨 Art of Noise
🎨 DayDreamOptix

🕉🕉🕉🕉CHILLOUT🕉🕉🕉🕉

Big Chilltent with Music ,Chai and Coffee Bar

🕉🕉🕉🕉PARKING/CAMP🕉🕉🕉🕉
✅We have enough parking space for your cars and campers
on an even surface with gravel for all of our guests !

arrival and leaving times from the site we will announce soon.
Organizer
Organizer
Mad Mountain Gathering
Radical Frequency Records
Art of Noise
Distortion Records
Added

1y 6m

· Update

1y 6m

·

/ 1