Kundalini festival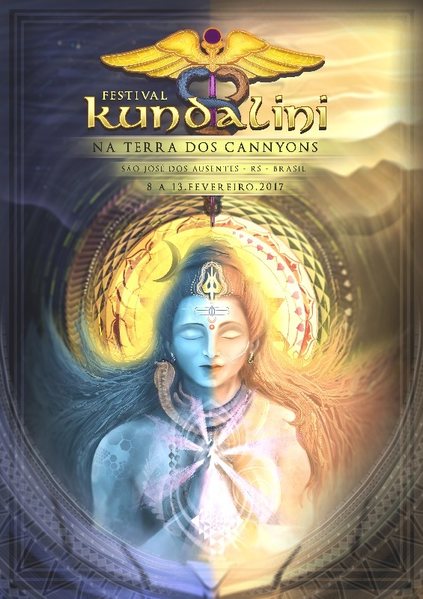 Line Up
- Etnica vs Pleiadians ( 100% retro goa )
- Imba ( Suntrip Records )
- Artifact 303 ( Suntrip Records )
Deco
- Time is art deco.
- Spankart Instalations.
Info
More informations about Kundalini Festival in our website
[com.br]
Location
Land of canyons - São José dos Ausentes - Rio Grande do Sul - Brazil.
Kundalini Festival 2018 - Ed.Vôo da Serpente
31 Jan - 5 Feb '18 · Festival
Vila Rosa ·
Brazil
Line Up:

- LIVES - Battle of the future buddhas (Sweden). Shiva Om ( Ukraine ) Lacerta ( Ukraine) Amrita ( Ukraine) Prog frog ( U...


Info:

Kundalini is one of the main festivals in Brazil, which is located on the land of canyons, near the national park Aparad...


Loc:

Praia Grande / Brazil - The land of canyons.

Added by Kundalini Festival · Update

4m 8d

·

669

· Starts in

3m 9d
We, 31 Jan '18 ·
Vila Rosa