Backend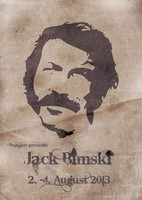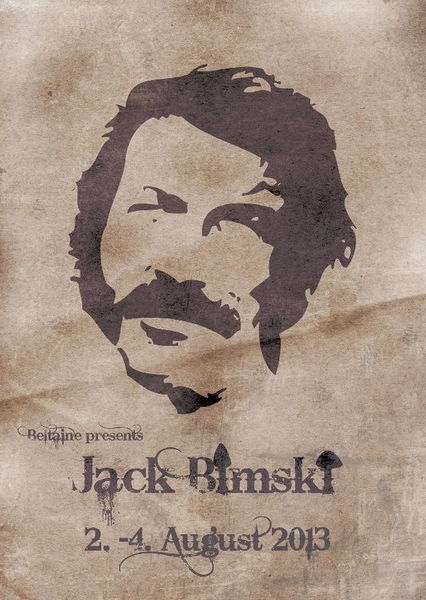 Line Up
Psy Floor:
Ashiana (AMAYA - PRODUCTIONS)
soundcloud
Audiosyntax (Astral metaprogramming - Berlin)
soundcloud
Critical Taste (Ears and Eyes - Soundviecher)
soundcloud
Mind Oscillation (Deviant Force Rec. - Greece)
soundcloud
Nimatek (Freedoom)
soundcloud
Nocti Luca (Purple Hexagon Records - Amaya Productions)
soundcloud
Papyo Rafiky (Cerebral Chaos)
soundcloud
Psyquenz (Berlin)
soundcloud
Techno, Electro,House und co.
C.Ba (Tell Me Your Secrets)
soundcloud
Hausdoktoren (Ears and Eyes/Holi Festival)
soundcloud
Deco
Elementargeister
Kombinat Mustermann
Info
Liebe Frei Luft Freunde
Im August geht's endlich weiter
es wird bunt und ziemlich heiter
Sommer, Sonne und Bass sind auch dabei
dazu gibt's tolle Musik und und fabelhafte Feierei
mit 2 Floors, Liebe, Freude, bum bum und tara
ist Jack Bimski für euch da ;)
Nun ist es endlich wieder so weit - wir planen ein neues reizendes, familiäres, non-kommerzielles Festival für alle Bass-Verliebten, Tanz-Liebhaber, Barfuß-Tänzer, Freunde der guten Musik und alle anderen tollen Menschen die Lust haben mit uns das Leben zu genießen.
Kommen wir nun also zur Sache an sich:
Jack Bimski, wer ist das überhaupt? An dieser Stelle möchte ich darüber noch nicht allzu viele Worte verlieren, also lasst euch hier erst einmal gesagt sein das er phänomenal, ja sogar eine Legende ist. Alles weitere kommt weiter unten.
Jetzt geht's erstmal zu den Daten!
Was?: Na das Jack Bimski Festival?
Wann?: 2.-4. August 2013
Wo?: mit der bahn oder dem Auto ungefähr 40 min vom Berliner Zentrum entfernt
genaueres verraten wir euch erst nach dem ihr euch angemeldet habt.
Da "Jack Bimski" ein kleines, familiäre, non-kommerzielles Festival ist, sind uns zwei Dinge ganz besonders wichtig!
1. Bitte MELDET EUCH wenn es irgendwie möglich ist,IM VORAUS unter
freiluftfreude@web.de
an - eine MAIL MIT EUREM VOR- UND NACHNAMEN ODER EINEM SYNONYM genügt.
Wir nehmen euch dann auf die Gästeliste auf und lassen euch regelmäßig neue Informationen zum Line up, der Planung, dem Ort und und und zukommen. Wir wählen diesen Weg, da wir uns vor Krawall Machern, Rum-Pöblern, Stinktieren, Hyoerventilierenden-Bullen und und und so effektiv wie möglich schützen wollen, um für euch die schönstmöglichste Atmosphäre kreieren zu können.
2. Sagt alle euren Freunden bescheid und bringt soviele liebe, feierfreudige und tanzwütige Menschen wie möglich mit, damit auch ja jeder da ist den Ihr gerne da hättet und damit sich unsere Ode an das Leben voller Liebe, Freude, Freundschaft und Gemeinschaft immer weiter verbreitet und die Bimski-Familie mit jedem Sommer weiter wächst.
Zusätzlich zu unseren beiden Floors, wird der Urban Art Support einen Stand für kleine Konzerte, spontane Improvisationen und Produktionen (Instrumente und Laptops, Mikros etc. werden vor Ort sein), und Gesangs, so wie Produktions und Band-Management Workshops anbieten
Wir freuen uns schon jetzt sehr auf euch!
Eure Jack Bimski (und Beltaine) Crew
Nun nochmal zu Hauptfrage… Wer ist eigentlich Jack Bimski?
Jack Bimskis Herkunft ist klar umstritten, es gibt wohl Anzeichen, die auf das Zeitalter vor dem Urknall schließen lassen, doch nachdem Jack Bimski 1923 mit seinem guten Freund Albert Einstein die Zeitmaschine erfunden hatte sind Geburtsdaten ja sowieso hinfällig.
Man munkelt außerdem, dass Jack Bimski ja eigentlich den lautlosen Klettverschluss erfunden hat, zusammen mit dem Rad, der elektronischen Musik und dem multiplen Orgasmus, kann man sich gut vorstellen, welchen Einfluss Bimski auf unser tägliches Wohl hat!
Jack Bimski findet Nazis Scheiße und boykottiert wöchentlich mehr als zweihundert Atommüll Transporte und setzt sich während er gerade wieder 5 Wochen fastet für die Armen und Schwachen ein. Letzte Woche rettete er erst 450 Katzen von Bäumen, 23 Kinder und 7 Fische vor dem Ertrinken und einen Schmetterling vor einer Fußsohle.
Jack Bimski, Hobby Astronaut, Weltenbummler, Spaßvogel und Fraggle geht gerne lange und ausgelassen mit Stil feiern. Klassisch, sowie zeitgemäß legt Jack Bimski Schritte auf das Parkett, dass Frauen mit den Ohren schlackern. Er mag Bass aber auch Klang, er mag Gänsehaut, "die Musik spüren" .
Man könnte sagen Jack Bimski ist sowohl ein Nachtmensch als auch ein Sonnenkind, stets zuvorkommend und nicht selten mit einem grandiosen Kalauer auf den Lippen, sollte Jack auf keiner Party fehlen.
Nachdem Jack Bimski im frühen 12. Jh. im Raum Brandenburg und Berlin einzig und allein mit seiner Manneskraft Sümpfe trocken legte, begann er dort kleine gemütliche Psy- und Techno-Festivals zu veranstalten. Erfahrene Partygänger und alte Hasen meinen, "wenn du noch nicht auf einer Bimski Party warst, warst du noch nicht feiern!"In dieser Zeit gründete sich das JACK BIMSKI, der absolute Geheimtipp, das Mysterium, Die Party!!!
Jack Bimski
Location
ein zauberhafter Acker in Norddeutschland (auch hier: nähere Infos gibts nach dem ihr euch unter
freiluftfreude@web.de
angemeldet habt)
Organizer
Organizer
Beltaine Crew, Jack Bimski, Elementargeister Crew