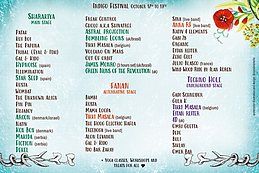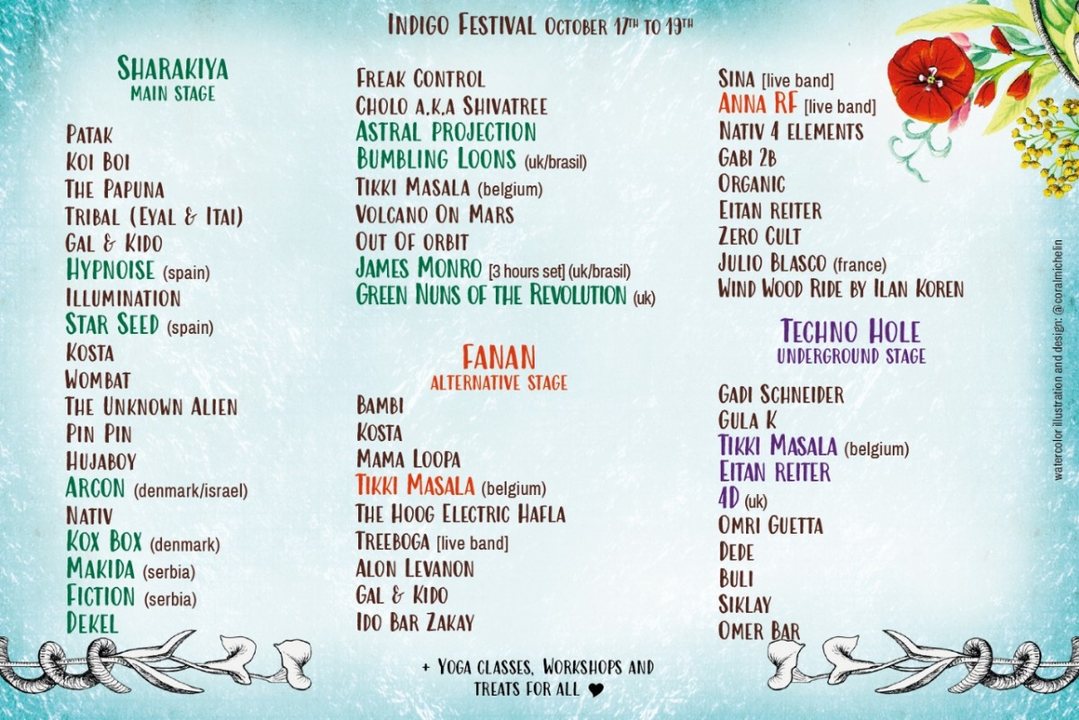 Line Up
James Monro - Uk/Brasil
Green Nuns Of Revolution - Uk
Astral PROJECTION - Isr.
Bumbeling Loons - Uk/Brasil
Hypnoise - Spain
Star Seed - Spain
Kox Box -Denmark
Arcone - Denmark/Isr.
Makida - Serbia
Fiction - Serbia
Dekel- Isr
Illumination- Isr.
Pin Pin - Usa/isr.
Hujaboy - Isr.
Nativ - Isr.
Freack Control - Isr.
Cholo a.k.a Shivatree - Isr.
Tikki Masala - Belgium
Volcano in Mars - Isr.
Out Of Orbit- Isr.
Anna RF - LIVE BAND -Isr.
Eitan Riter- Isr.
Zero Cult - Isr.
Julio Blasco -France
4D- Uk.
Omri Gueta - Isr.
Gula K- Isr.
Dede - Isr.
Sikly - isr.
Omer Bar- Isr.
Sikly - isr.
Koi boy- Isr.
The Papuna - Isr.
Tribal - isr.
and more...
Info
Info
3 days & 2 nights festival.
special resort for the festival on the red sea.
Location
Newabaa Street, Nuweiba, South Sinai Governorate 46625, Egypt
Entry fee
Entry fee
62 EU - ONE DAY entry
112 Eu - full days festival
Rooms available at the resort too.