Backend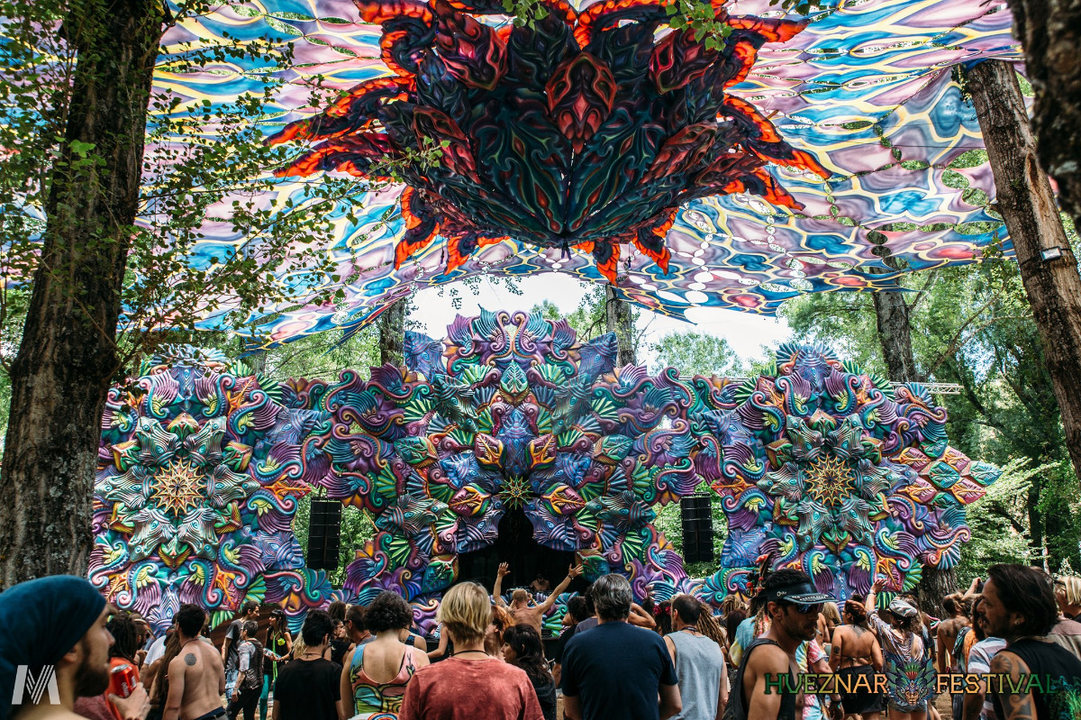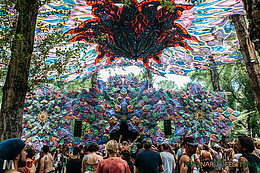 Deco
Deco
●ૐ● DANCE PORTAL DECORATION ●ૐ●
★ MIMESIS - PSYCHEDELIC ART ★
[mimesisproject.com]
=================ஜ۩۞۩ஜ===============
●ૐ● MIND NEST DECORATION ●ૐ●
★ ARTESCAPE ★ South Africa
[facebook.com]
Info
SECOND EDITION, MORE INFO SOON!! JOIN THE EVENT TO STAY TUNED ♥

Batán de las Monjas, Ohmnium Records and Mimesis unite to bring to life a new concept, created from, for and by the location; Huéznar Festival!

A festival that belongs to the place, and for that reason has been projected and built around it;

> THE NAME: Huéznar is the name of the river that borns only 2km's away, which cross the location bringing life to it and generating an idyllic landscape, green and fresh, one of the best-conserved landscapes of the Sierra Norte de Sevilla Natural Park.

> SPACE: Created 27 years ago, on 1991, the Batán de Las Monjas is a camping and a restaurant whose mainly worry's about sustainability and quality on service, and during the festival, we improve the services, installations and gastronomic offer to keep this values and offer the best possible conditions and comfort.

> THE TEAM: All the members of the Huéznar Festival team are bound to the location one way or another; we grew on it personally and professionally, and the willingness to keep on growing and put a bit of us to the location is what moves us.

> THE DATE: The first week of June marks officially the beginning of the dry season, so we can enjoy the best climatic conditions and at the same time enjoy the nature at is best after the rain season.

> THE AFFLUENCE: Focusing mainly on the respect to the location and the attendees, and to guarantee the maximum comfort possible, we decided to limit the entrance to 1000 pre-sales, and IN CASE OF SOLD OUT THERE WON'T BE TICKETS AT THE GATE.

> THE CONCEPT: We will build a gathering space during 5 days on which we'll enjoy some of the most internationally relevant projects of psychedelic and conscient art, including decoration, bioconstruction, handcrafts, workshops… and of course music on two different stages; one focused on the different sub-styles of Goa and Psychedelic Trance, the other on the Chill and Ambient.
Location
Location
Batán de las Monjas
Vereda de las Moreras Km 3,5, 41388 San Nicolás del Puerto, Sevilla (España)
Google maps link:
[goo.gl]
Entry
Entry
1000 LIMITED TICKETS!! more info soon :)
Organizer
Organizer
Batán de Las Monjas, Ohmnium Records & Mimesis