Backend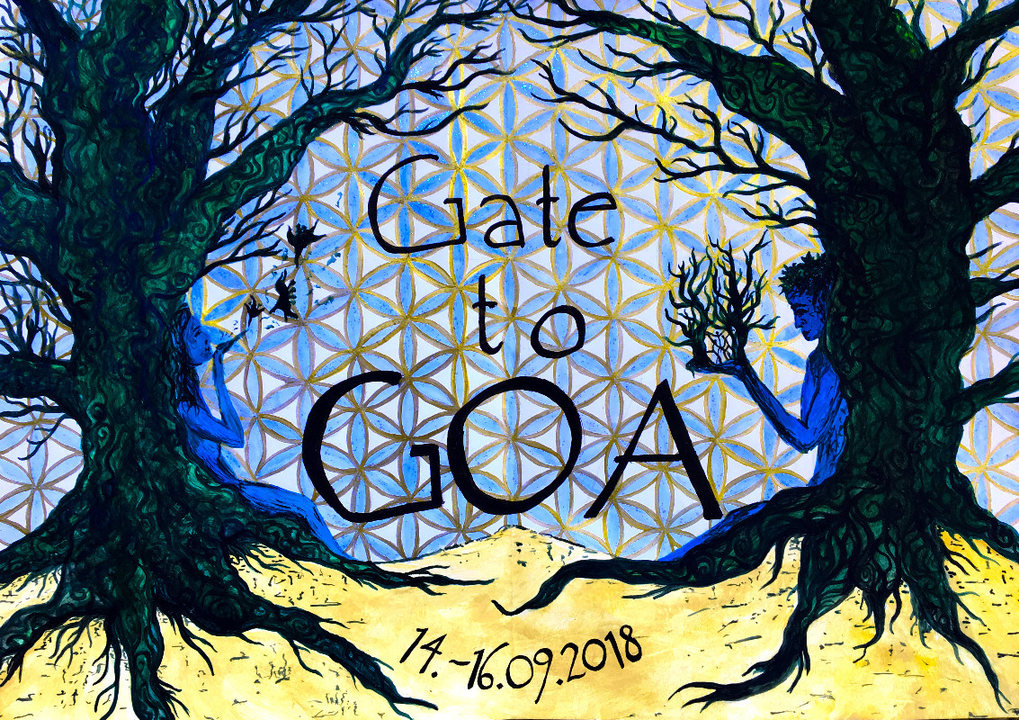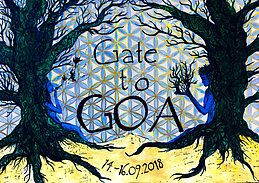 Line Up
Algoda und SinnenLos (Monkey Forest Records)
Astronom (Sangoma Records)
Boom Shankar (BMSS Records)
Daksinamurti (Sangoma Records)
Dregspin (Psycity)
Frei.Geist (Gate to Goa)
Freqtal (Northern Experience)
Himmi (afterhours.fm)
LX-D (Iono Music)
Mantara (Northern Experience)
Protophoton
Salman (FractAliens)
seq:uence (Gate to Goa)
visva (Gate to Goa)

..more tba
Info
☼☼☼☼☼☼☼☼☼☼
Diesen Sommer wird im Chemnitzer Umland 3 Tage lang ein gemeinsam und liebevoll erschaffener Minikosmos entstehen, in dem uns die Musik als Sprache und der Tanz als Ausdruck verbindet.
Wir wollen eine Plattform für Gemeinschaft, Kreativität, Diskurs und Interaktion schaffen, und so wird es neben dem vielseitigen musikalischen Programm auf 4 Bühnen, auch Workshops und Vorträge geben.
Falls ihr euch mit Musik, Kreativität, Gestaltungsdrang oder anderen Beiträgen (Stände, Vorträge, Workshops) einbringen wollt, bewerbt euch doch auf unserer Internetseite (siehe unten). Wir wollen ein von uns allen gestaltetes und gelebtes Festival schaffen!
Also lasst uns zusammen in eine Welt eintauchen, die die Realität vergessen und unseren Körper und Geist aufatmen und sich regenerieren lässt.

☼☼☼☼☼☼☼☼☼☼

This summer we will build and form a cosmos, together and made with love, near Chemnitz. During 3 days music will be our language and we will find our expression in dancing. We want to offer a platform for community, creativity, dialogue and interaction. Therefore you can enjoy a varied musical program at 4 stages and also various workshops and lectures.
We want to create this festival together, so if you want to participate with music, creativity or with a booth, a lecture or something else, you can apply at our webpage.
So lets delve into this world, forget the reality and just soak up the sun, the love and the music!

☼☼☼☼☼☼☼☼☼☼

gatetogoa.net

(Bewerbungsformulare werden die folgenden Tage veröffentlicht. Habt noch etwas Geduld :))

☼☼☼☼☼☼☼☼☼☼
Location
Location
Freizeitbad Erdmannsdorf

Bis zu 300 Parkplätze direkt vor dem Festivalgelände vorhanden.
Neben dem Festival besteht auch die Möglichkeit baden zu gehen, packt also die Badehose ein! :p
Gastro Bereich
In und Outdoor Bereich.
Entry
Entry
tickets.gatetogoa.net
Organizer
Organizer
Gate to Goa

Gate to Goa versteht sich als offenes Kunstkollektiv, als Zusammenschluss von Goa-Liebenden, egal ob musikalisch oder künstlerisch, es umfasst mehrere Djs und Dj-Duos und außerdem die interne Deko-Crew. Das in Chemnitz gegründete Kollektiv hat sein Zuhause im AJZ Chemnitz und sich zum Ziel gemacht, Psytrance in dieser Region in der Feierkultur zu etablieren. Goa soll Menschen füreinander und für ihre Umwelt öffnen, sensibilisieren und auch einfach mal die grauen Banalitäten dieser Welt in Vergessenheit geraten lassen. Es vereint Ekstase und eine gewisse Spiritualität in einer modernen, psychedelischen Musik. Und diese wollen wir (re)präsentieren. Jede_r soll in dieser Musik so abtauchen dürfen und sie so genießen können, wie er oder sie es für angemessen hält. Auch dafür wollen wir sorgen. Wir arbeiten eng mit dem Chemnitzer Safer Clubbing- und Awareness-Team "Be aware" zusammen, die alle unsere Partys betreuen. Zusätzlich tolerieren wir keine Menschen, die sich nicht an die Regeln des natürlichen Menschenverstandes halten. Wer sich rassistisch, antisemitisch, sexistisch, queer- oder trans*-feindlich oder in einer anderen Art und Weise respektlos verhält oder äußert, wird nicht geduldet! In dieser Weise schließen wir uns auch den Hausregeln des AJZ an.
Gate to Goa bietet Raum für Interesse an psychedelischer Musik, Dekoration und alternativen Lebensweisen, die sich auch im Partyleben widerspiegeln. Respekt, Freude, Ekstase, Realitätsflucht und Wohlgefühl füllen unsere Veranstaltungen – Nächte des Lebens und der Liebe.
Added

3y 11m

· Update

3y 10m

· 6 Parties ·

/ 2