Backend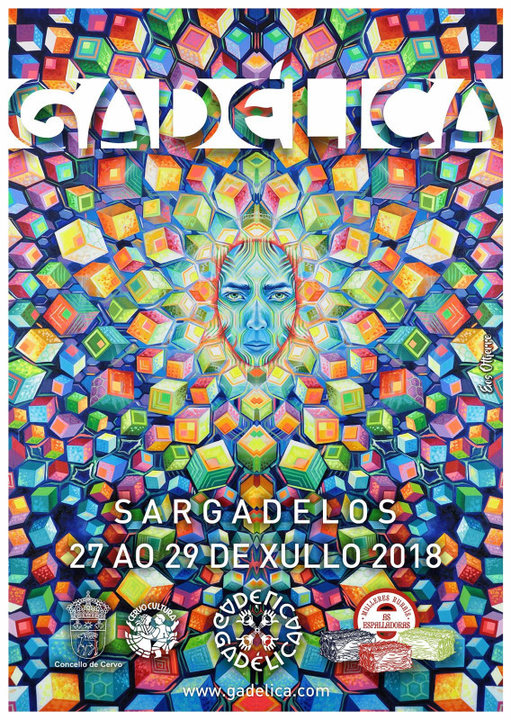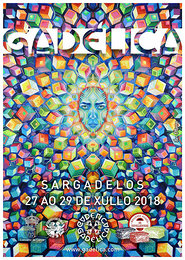 Line Up
PSY-TRANCE line up, by GLOOM MUSIC:
· Awwen
· Leopardtron
· Bethad
· Druir
· Omja
· Emize
· Mare Imbrium
+ more comming soon!

DUB line up, by MAISLUME KOLEKTIVE:
· Maislume Kolektive
· Makka dubba
· Lo end dub
· Ovella Negra
+ more comming soon!

LIVE ARTISTS line up, by GADÉLICA CREW:
· Malandrómeda
· Enko & Vimol
· Moun qup
· Güintervan
· Perfusión
Deco
Flyer art "Galactic Mantra" by Eos Otherre. Video mapping by VJ Infante (Lisérgica 25). Deco by "deco arttitude", "Gadélica crew", and more to be announced!
Info
Info
GADÉLICA is a vanguardist interdisciplinary art and culture meeting. This year hits its third edition.

We are planning enhances, as always, but the deploy essence, and the fest concept, stay similar to previous years. Of course music is our passion so, at the moment, keep with the name of our music areas: MAIN FLOOR and DELOS GARDEN.

More info comming soon!
Location
Conxunto histórico-artístico "Reais Fábricas" de Sargadelos
Entry
Entry
Access for people is FREE, as on previous editions. We are thinking about a tax fee for parking (tax by vehicle) to avoid abuse of the environment. More info coming soon.
Organizer
Organizer
Asociación de Mulleres Rurais "As Espalladoras"
Added

4y 3m

· Update

4y 3m

· 1