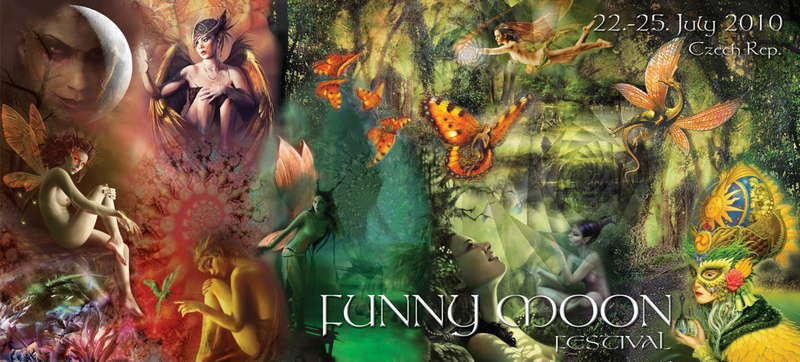 Line Up
Archaick (Wildthings Rec / Greece)
Atma (Y.S.E Records/Chaishop.com / Romania)
Soth (2 to 6 rec/K.N.E.C.H.T. / Austria)
SubConsciousMind (SCM / Switzerland)
Schatzhauser (Multiplex Records / Germany)
Crazyfraggle (Profusion Rec-United Fraggles / Austria)
Parandroid (Cosmixed Society / Germany)
Kajola (Digital Tribe / Austria)
Kalilaskov AS (Nabi Records - Evil Knivel Records / Russia - Israel)
Pagat (Noize Conspiracy Rec / IBK-Austria)
(Chill out)
Ancient Core (Cosmic plasma / psynergic tribe - RO)
Obsidian Projekt (Germany)
creareX (Austria)
Alpha (Interzone.pa / Germany)
Arkadius & Li'L Momo (Planet B.E.N. Rec / Germany)
Djane Psykia (Sound Species / Mind Funk / Italy)
Sakyamuni (Brazil)
Cooper (Cosmic plasma / Psynergic tribe - RO)
sG4rY (Hypergate Records - Wijdan Tribe / Germany)
Horizon (Cosmixed Society / USA-Austria)
Mazieg (Illuminaughty / United Kingdom)
DreamDoctor (Cosmixed Society / Srb-Austria)
Djane Gheda (Boundless rec-Neurosys Lab / Italy)
Pagat (Noize Conspiracy Rec/IBK / Austria)
Djane Koko ( 24/7 Records ) Germany
Bull (Doofflex Rec / Israel)
Endogen (Cosmixed Society / Srb-Austria)
Expanding Conscience (Spiritual Healing rec/C.S. / Argentina)
Absolut (2 to 6 rec/C.S. / Sweden)
Progressor (Seeds Of Love / Austria)
Nikita (C.S./ Visu rec / Russia)
Shawnodese (Mind Funk / Bom Shanka / Doof Records / Netherlands )
SunExperience (Spirit Sun / Austria)
GoAndi (Next Time Productions / Austria)
Merry:) (Mind Expansion-MindFunk Records-Gaggalacka / Germany)
GoaGnom (C.S./Pirat Tribe / France)
Szig Sag (Blitz Studios/IBK / Austria)
Psyconjurer (Fairy Tails,Seeds Of Love / Austria)
Dejan (Shanti Tribe / Serbia-Austria)
Djane Sureal (Cosmixed Society / Austria)
Philoso (Spontaneous Aerobics / IBK-Austria)
Maya (Spirit Sun / Austria)
Djane Yade (Switzerland)
Zippy (SpaceFriends - Creative Brains / Portugal)
ooo000OOO(Line Up Full For This Round)OOO000ooo
creareX (Austria)
Obsidian Projekt (Germany)
Archaick (Wildthings Rec / Greece)
Djane Nicoletta (Cosmicleaf Rec / Austria)
DreamDoctor (C.S / Srb-Austria)
Mahodin (FairyTales / Austria)
Dali (Spacelords / Serbia-Austria)
Gandi (N.T.P./somewhere.elce)
Psyconjurer (Fairy Tails-S.O.L/Austria)
Anicca (C.S. / Austria)
CHILLMEISTER Thomas P. (aka Jointcorrector TOM)
Deco
Dekotronix ( Cosmixed Society Crew )
Cyreal ( Cybofunk - Czech Republic )
Shoom ( Yegaveda - LT )
Mind Fuck Crew ( öö - A )
(VJ's)- ElGeko (Austria)
Light FX's/ Sebastian WegErbauer ( Illumination and Object installations-
[weg-erbauer.com]
&
[CuKu.at]
)
Info
& for BODY and SOUL located in our CHILLOUTVILLAGE

JOINTCORRECTOR TOM
Gerhard Drobits - Auvida & Thai Massage
Lisa - HairCuts & Dreads

Tranpoline ( for big & small kids )
open air Kino
small swiming area

shop area with everything from clothing,jewelry,Back Drops,Hemp products, ect

Food area including - Chai,Vegan food,Gumbo,Creps,Falafel, and Meat


To all the creators who would like to attend this festival, we would like to ask a question!: Are you interested in being a part of our small festival in the Czech republic? It's a non commercial party and we are by no means rich. So if you would like to come then it would be at your own risk. In other words, bring a tent, bring something warm to wear, be responsible for getting there & back yourself or use the ways provided for you with common sense.
( A Warning For artists,Dj's and explicaly expancive live acts ) If you are in severe need for babysitting this is not the place, rather be part of the festival and attend the festival throughout the whole distance.(Not just come play get payed and leave again!) extensive travel or living costs will not be re-embursed.
We are one and none is one'er than others, but believing this only makes one al-one(alone). There is no VIP room in paradise…
In other words "Don't forget you towel".
If you have any special questions or comments feel free to contact us and we will talk. cosmixedsociety "at" gmx.net

Limited Shop space. No more Food stands.
Location
Skalaks Mill - Meziricko / Trebic

COMING FROM PRAG:

Go south on the E50/E65 (or in red. 1 ) then get on the E59 to JIHLAVA, stay on the E59 direction Moravske Budejovice
till you pass Zeletava, after Zeletava but befor Horky you must turn Right!!! (there should be a Funny Moon sign)go direction Sasovice/Mezircko, you drive through Sasovice and in Meziricko you turn right and you are on the street after about 400 meter you will see the festival on the left side.


COMING FROM VIENNA:

You have to drive on Highway A22 (Donauuferautobahn) in direction east to Stockerau, always drive straight ahead in direction Praha, after a few Kilometers the A22 Highway becomes road E59/38, you don´t leave this street for about 95 km, that means if you come from vienna on the A22 you make no turn for about 120 km !
After you have pass Litohor you come through Horky, after Horky you turn left direction Sasovice/Mezircko, you drive through Sasovice and in Meziricko you turn right and you are on the street after about 400 meter you will see the festival on the left side.

VON WIEN KOMMEND:

Auf der A22 Richtung Westen kommend verlasst ihr diese nicht bis sie nach Stockerau auf der höhe Hollabrunn zur E59/38 wird Richtung Praha.
Immer geradeaus an Haugsdorf ( Excalibur City )
vorbei über die Grenze durch Znojmo,
weiter geradeaus auf der E59/38 ( diese Strasse nicht verlassen d.h. von wien weg immer geradeaus auf der selben Strasse bleiben) Richtung Prag bis ihr nach Horky kommt, kurz danach biegts ihr links ein Richtung Sasovice/Meziricko, durch Sasovice durch kommt als nächste Ortschaft schon Meziricko, dort biegt ihr im Ort rechts ab und nach ca. 400 m habt ihr das Festivalgelände erreicht.

Ist eine traumhaft schöne alte Mühle mitten im Wald mit ausreichend
Platz für Camping und dergleichen, ausserdem gibts auf dem
Grundstück direkt Bademöglichkeiten

ca. 30-35 min von der Österreichischen Grenze ( Grenzübergang - Excalibur City/Haugsdorf )
ca. 2 Stunden von Wien entfernt
Entry fee
Entry fee
Presale :40,- ( end's 2010 -22 june ) for Presale send e-mail to
cosmixedsociety@gmx.net
(subject: !!!PRESALE!!!)
At the Door :€50,-(18:00 / 22-25,July,2010 )
Friday :€40,- ( 18:00 / 23-25,july,2010 )
Saterday :€30,- ( 18:00 / 24-25,july,2010 )
Organizer
Organizer
Cosmixed Society Crew
Hotline
1-800-do-it-your-self
Added

10y 10m

· Update

10y 11d

· 46 Parties ·

/ 116