Backend
Full Power Private Forest Session vol.4. & 5 years Hofmann Cafe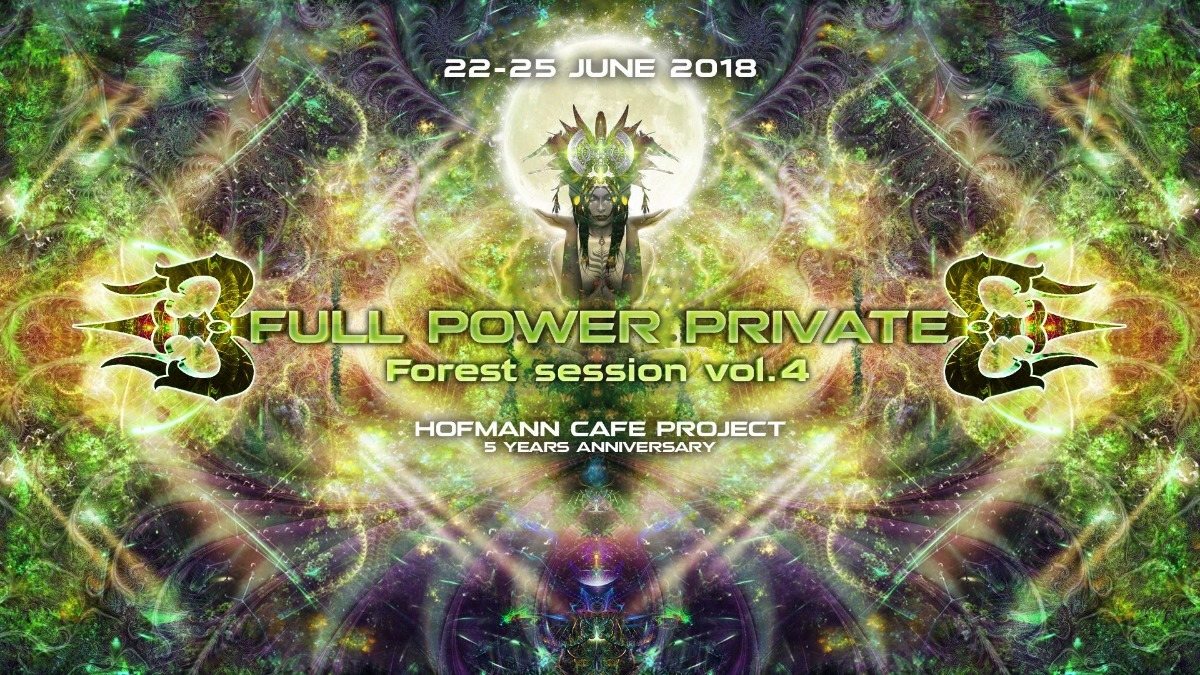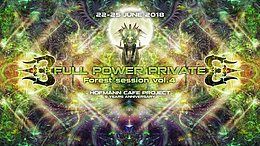 Deco
Hofmann Cafe Project
@Goaboom

PerfOrmaNs
• Hofmann Cafe
•
Info
Dear Friends Hello!
The Honored Freaks of the Fractal Front and novice neophytes, which just start to open psychedelic portals of the Universe. We are proud to invite you survive with us this amazing experience of the self-knowledge and this case will be very specially for all of us! This is our first deserved anniversary!)

The 5 years ago at the first time in the air sounded song of the Russian Hofmann-café. From this time
We have overcame all suspicions in our possibilities, through the moments of our fears and inside disputes… finally we have found this is the unique place in Russian and in world of OPEN MIND & OPEN AIR culture.
With the power and energy in eyes and with joyful laughter met the new friends and welcomed our fighting brothers and sisters. We have went a huge way which still leading us to higher and higher, and which made our mind and reality more powerful
Each of us is leading his own battle but necessarily takes part in general celebration
From someone words… from someone deal…. From someone attention….

This is our synchronization this is our setup on the true rhythms of the Universe. This is our short but clear answer for the question regarding the meaning of life and about the fear related with the missing this meaning in our world.
Be together… together create and to clean the borders and destroy the estrangement and indifference and the live in this experience with the total dedication. Allow yourself to commit mistakes that to be wiser; seek to the better and believe to himself; trust to friends and appreciate them even when they so far away. To be with himself in harmony and with the world. We have for you else many ideas and we continue to develop but at this time we are proud to invite you to celebrate our first amazing anniversary in well-known warm and family atmosphere. In a most sacral time of summer- already traditional for us days and nights of summer solstice. Moreover, as usually we will to connect mysteries of the past and vibration of the future.