FreeQ- Freedom Qulture Gathering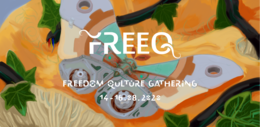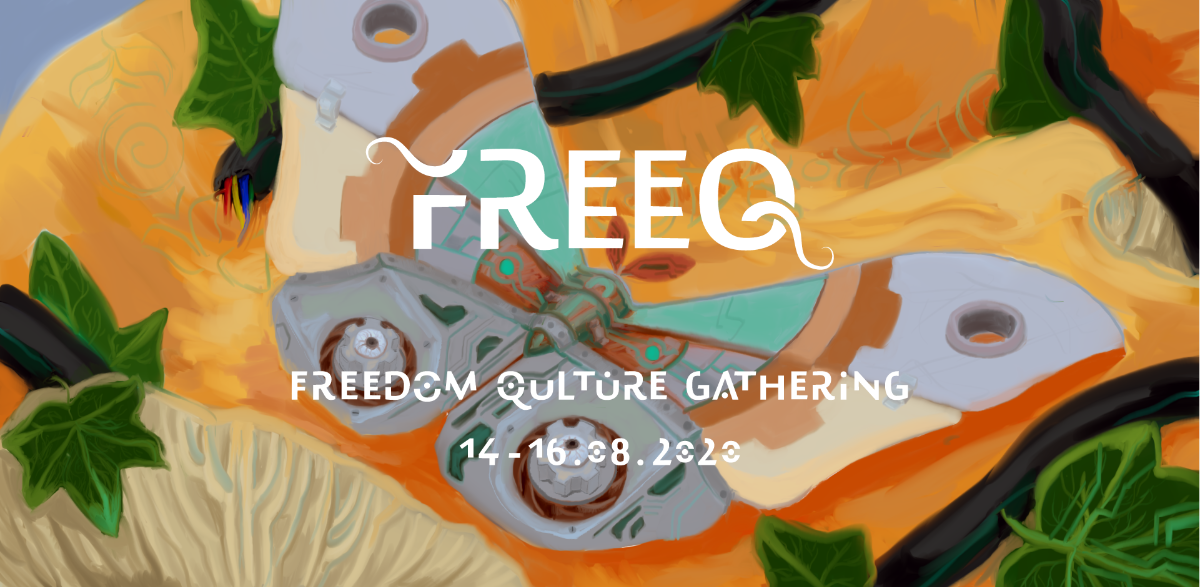 Info
WARSZTATY RUCHOWE/ MOVEMENT WORKSHOPS
🧘‍Teoria i praktyka starochińskiej formy pracy z ciałem - Tai Chi- Studio Tai Chi Warszawa
[facebook.com]
[szkolataichi.com]
🧘‍Frisbee- freestyle, throw & catch, pokazy- Warsaw Jammers
[facebook.com]
🧘‍Fireshow i warsztaty kuglarskie/ Fireshow and juggling
[facebook.com]
🧘‍Parkour & body mobility- Alfonzo Orozco
[facebook.com]
[instagram.com]
🧘‍Capoeira Angola- Zimba Warszawa
[facebook.com]
🧘‍Therapeutic flying & Thai massage session- Movement Medicine
[facebook.com]
WARSZTATY MUZYCZNE/ MUSIC WORKSHOPS
🎼Warsztaty bębniarskie/ drum playing workshop- Moribaya
[facebook.com]
🎼Jam session spot (weźcie swoje instrumenty!/ take your own instruments!)
🎼Śpiew biały- Nowa Kukawica
[youtube.com]
[facebook.com]
RĘKODZIEŁO I KREATYWNOŚĆ/ HANDCRAFT AND CREATIVITY
🖐Warsztat z robienia makramy z recyclingu/ macrame from recycling materials- Wrażka
[facebook.com]
[wrazka.art]
🖐Malowanie henną/ henna body painting- Mehendi Masala
[facebook.com]
[mehendi.pl]
WIEDZA ALTERNATYWNA I EKOŚWIADOMOŚĆ/ ALTERNATIVE KNOWLEDGE AND ECO CONCOUISNESS
🧠Plemię minerałów- krąg o minerałach/ Tribe of minerals- circle about minerals- Wrażka
[wrazka.art]
🧠Wykład o permakulturze i warsztaty z kompostowania/ lecture about permaculture and workshop about composting- Permakultura Chocianów
[facebook.com]
🧠Spacer zielny, tworzenie soli ziołowej/ Herbal walk, making your own herbal salt- Merci Nature
[facebook.com]
TEATR I ODKRYWANIE SIEBIE/ THEATER AND SELF DISCOVERING
👁‍🗨Warsztat "Self-love - podróż w głąb serca"/ Self love- journey within the heart- Iwona Silarska
[facebook.com]
FREEKIDS ZONE
🐧Beatbox kids- Tik Tak
[facebook.com]
🐧Warsztaty z Grami Planszowymi/ board games workshop- Noe Nitot- Projekt Walizka
[facebook.com]
🧘‍Capoeira Angola- Zimba Warszawa
[facebook.com]
GASTRONOMIA/ FOOD AND DRINKS
🥕Czajodziejnia
[facebook.com]
🥕FreeQ Drinks powered by ClubMate.pl
[facebook.com]
🥕Stowarzyszenie Entropia & Fruit Elixirs
[facebook.com]
[facebook.com]
🥕Chwast Food
[facebook.com]
🕷 COOPERATION: If you are a freeq too and you'd like to help us creating this event please contact us through the application for on our website:
[freeq.me]
🥋FREEQSHOP🥋
On the festival there is going to be a space for barter exchange. If you have anything at home, what you don't need, you can bring it here: cloths, shoes, books, toys, electronics, cassettes, absolutely ANYTHING. Lets give those things a second life!
💜FREEQ-HUG-ZONE💜
We will prepare a special spot for those who need some hugging. Who doesn't??? Don't hesitate to joint it!
🐧FREEKIDS ZONE🐧
We have a space for the littlest gnomies too, even for those who already look like grown up's.
🍄 ECOLOGY: Most of the decoration on our festival will be made with recycled or organic materials, we boycott printing flyers, because most of it will be thrown away anyway. Festival wristband and accreditation will be hand made also with recycled materials. We are trying hard not to produce any new trash but to reuse what we already have. Besides, we recycle food and create good value vegan meals with it.
Because of this all, please, think before coming to our festival about talking reusable plates, cutlery, water bottle, waste bags or an ashtray with you. During the festival you can get a waste bag or an ashtray in the information point. Pay a special attention to the trash segregation while throwing it away. Think twice how much plastic do you bring with you to the festival, to simply throw it away. Maybe you could use reusable bags or cartoons? Mind the fact, what kind of trade do you leave after you, and remember that some gnomies will have to segregate your trash after you left it. RECYCLE YOURSELF! Thank you!
Location
Łazy 84 07-130 Łochów

Łazy 84 Łochów