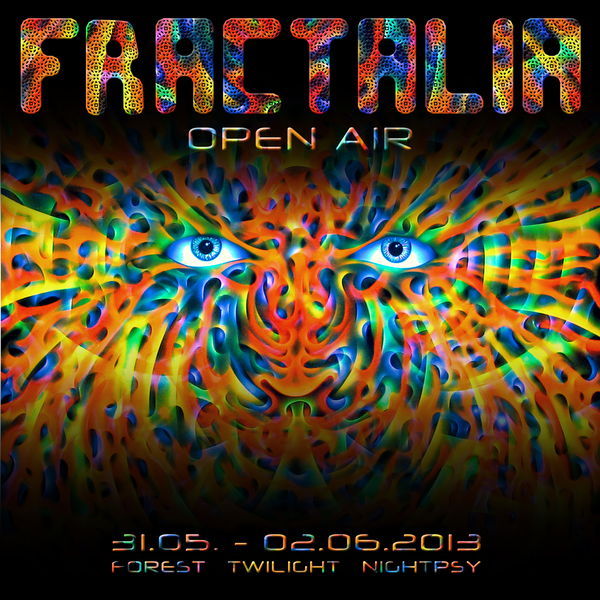 DJane Jazzmine (IT)
Blue Hour Sounds
soundcloud
Ankur (GER)
Lost Theory Records
soundcloud
Daksinamurti (GER)
Sangoma Records / Peak Records / Timecode Records
soundcloud
Dsompa (GER)
Peak Records / TPE Parties
soundcloud
Rami & Phil (GER)
Real Vision Music
soundcloud
Joshi (GER)
Alice-D Records / Real Vision Music / Active Meditation Music
RaOuL (GER)
Blue Hour Sounds / Maharetta Records
soundcloud
sG4rY (GER)
Purple Hexagon Records / Sangoma Records
soundcloud
DJane Elektroengel (GER)
Soundviecher
soundcloud
DanShivan (GER)
Soundviecher
soundcloud
Diavolo (GER)
Soundviecher
soundcloud
Psyruss (RUS)
Space SunNight Crew
PureHarry (GER)
Spiritual Healing / live guitar
soundcloud
Korona (GER)
[podomatic.com]
SOI (DJ-Team / GER)
soundcloud
Randkobold (GER)
soundcloud
.
.
LIVE :
Sun Source Project
soundcloud
Dalien B. with live guitar
soundcloud
SOI - Ambient-Set
soundcloud
DJs:
Jazzmine (Blue Hour Sounds)
Pandu (Digedax)
soundcloud
Raviv
soundcloud
Chris Nait
soundcloud
DNK (Space Voyage Projekt)
soundcloud
Montanhes (Wohnzimmeratmosphäre)
Bernd (Wohnzimmeratmosphäre)
Lukas (Wohnzimmeratmosphäre)
iNgE & DuBwEeD
Chai-Shop by Lukas & Friends ...with lots of delicious foods
.
.
Info
Spring creates new surfaces of expression and joy - and the cycle begins again:

FRACTALIA open air is going back to the quest for the primal spirit of Psy-Trance
and you are very welcome to share with us the idea of a back-2-roots-gathering.

We compile sources, sounds and visions from all over the world at our deep forest place and use our
possibilities to travel across the universe - no more, no less- and all of you are invited to join us.
What comes around comes around - but we're always straight addicted to sound!
The Line-up - nothing more to say - you know what the journeys destination is.

If you agree with our intensions, take part to FRACTALIA seasons opening -
tell your friends, leave your home, get a ticket & your spring will be wicked!

Come with us and resurrect the psychedelic consciousness!!!

Your fractal freaks ;o)))
Location
Use the train RB36 between Berlin-Lichtenberg and Frankfurt/Oder.
Leave the train when arriving at Grunow (Niederlausitz).
The travel costs are only 9,40€ one way!!!
Our shuttle service will pick you up in Grunow to the location Klingemühle (10km distance).
[wikimedia.org]
[odeg.de]
If you want to arrive by car:
on A12 you use the exit Müllrose on L37 in direction to Müllrose -
in Müllrose you change to L435 in direction to Mixdorf & Grunow -
in Grunow you turn left on B246 in direction to Eisenhüttenstadt -
in Dammendorf you turn right in direction to Chossewitz and Klingemühle (follow the signs)
Wer aus dem Süden kommt, fährt von der A13 an Ausfahrt Duben ab - auf die B87 in Richtung Lübben.
Hinter Lübben von der B87 rechts abbiegen auf die B320 in Richtung Friedland.
Am Schwielochsee von der B320 links abbiegen auf L441 in Richtung Friedland.
Von L441 links abbiegen auf B168 in Richtung Friedland.
In Friedland von B168 rechts abbiegen auf L43.
Auf der L43 bleiben für 10,2km, dann links (auf K6710) Richtung Chossewitz und Klingmühle abbiegen (follow the signs).
Entry fee
Der Vorverkauf läuft nur noch bis zum 19. Mai -- also keine Zeit verlieren.
Schreibt einfach an
psyservice@gmx.de
und hinterlasst Euren Namen und die Anzahl der gewünschten Tickets und gewinnt Euren gratis Platz am See, im Wald und mitten im Sound.
Grund genug, um unter den nächsten Frühbuchern 3 x 1 Freikarte zu verlosen!!!
Hol Dir also jetzt Dein Vorverkaufsticket und mit ein bisschen Glück gewinnt Du Deine Eintrittskarte.
Die 10., 20. und 30. Bestellung, die ab jetzt eingeht, gewinnt jeweils eine Ticket. (Stand 05.05.)
VVK / pre-sale 27,--€ until 19th of May 2013
AK / at the gate 39,--€
Please contact us via
psyservice@gmx.de
and leave your name and quantity of tickets
Added

8y 6m

· Update

7y 11m

· 3 Parties ·

/ 28