Backend
Cosmic Convergence Festival 2018 - Ancestral Awakening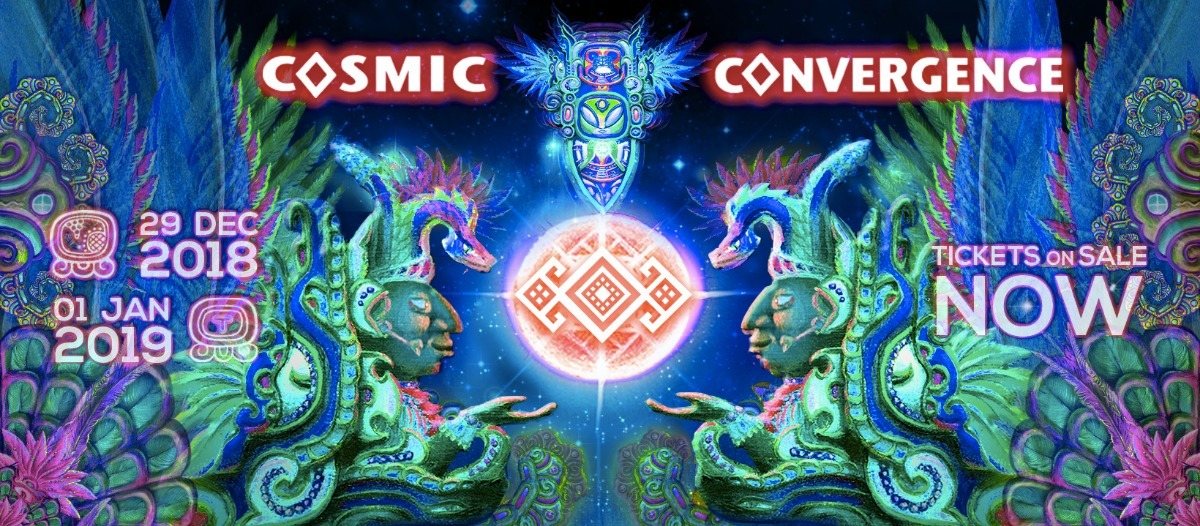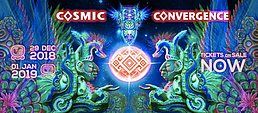 Line Up
AKASHA VIBES
ALEX DOERING
AMANANTU
ANIMALIEN
BRIAN HARTMAN
CHANCHA VIA CIRCUITO
DAVID STARFIRE
DAVIEL
DESERT DWELLERS
DI LAIF
DIGO
DIRTYPHREAK
ERIC MANDALA
FILOU
GOBLIN / DOCTOR GOBLIN
HANNES BERGSTRÖM
HORIZON
HUMO MAYA
JAGUARTREE
JET
KALEEMA
KIRTANIYAS
KLIX
LIQUID BLOOM
MANDAMAIZ
MANUMAN
MOHINIA
MIKEY
MOVIMIENTO JADE
NOCHI
NOI
OTKUN
OVERLOAD
PSYSEX
ROOTFLUTE
SYMBOLICO
TARAWAKA
TECHNO JUNK
TOKEN SELECTA
TOR.MA IN DUB
TREAVOR MOONTRIBE
TRICKSTER
V-CEK
VEGETAL
XAMANEK
YAMADIDCHE MASJID
YEMANJO
YOHM
ZER
4:20

More to be confirmed...
Info
Info
As we collectively sprint towards the future at accelerating speeds, the wisdom of the ancestors is more relevant than ever before. In order to stay grounded in our humanity with the coming widespread implementation of exponential technologies such as artificial intelligence, we must remember the fundamental things that make us human.

Humanity is on the verge of a global reawakening, a remembrance, a resurgence of ancestral traditions. With hundreds of ancient cities discovered in the Mayan heartland of Guatemala at the beginning of 2018, the rediscovery of our ancestral cultures has begun in earnest. The indigenous Guatemalan ancestors descended from the ancient Maya civilization are amongst the few thriving ancestral peoples continuing to weave the rich threads of ancestral tradition through the fabric of a hundred generations. Encoded in the colorful tapestries of the Maya people are undying stories, symbols, and systems that have endured the millennia.

As we awaken to the messages and teachings of the ancestors that echo through the chambers of time, we can receive the wisdom that will equip us to evolve into a post-national planetary species.
Entry
Entry
[numundo.org]
$100-$200 international
$50-$100 local & Latin American citizens
Organizer
Organizer
Cosmic Convergence Festival
From
Moksha Manifiesta ·
1,333