COLABORANISTO - ROOTS FAMILY FEST
Algarve - rota a indicar um dia antes ·
Portugal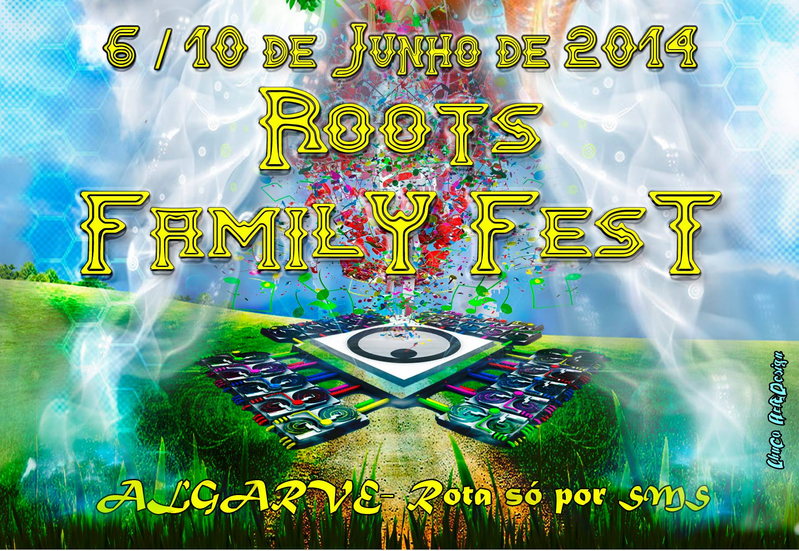 Line Up
Djane PYPE

Djane MYSTIC

Dj THEO

DJ High FX

SPAWNED

DILUIGY

DELTA

UPSYLON

SHAO

TRL

SPACETEK

PITCH BEAST

GOA LIZE IT

OLD MACHINE

FIDO

Mr FRITZ

WABKANIC

KOVAC

CHOICE MAKER

MEDIT ACTIVE

more to be anounced









Login:
Sócios – entrada livre + 2Kg de comida
Acompanhantes - 10 €uros + 2Kg de comida
ou 15 €uros



Continuamos com a nossa campanha "VAMOS AJUDAR QUEM MAIS PRECISA", contamos com a tua colaboração!


****** PARTY PLACE@ 5 june:

Para obteres o caminho para a festa, envia um sms para um dos seguintes números de telefone **** To get the root to the party, please send us a message to the following phone numbers:

INFO LINE:
++ 351 968345178
++ 351 913020694
Deco
Deco
Deco:
Theo RecycleArts and friends
( Colaboranisto / Nostradamus )
[facebook.com]
Info
»» PROIBIDA A ENTRADA DE VIDRO! ««
APOIOS:
Grupo Vendap
Nostradamus
WOORPZ REC
VISION TEK
COLABORANISTO Associação Cultural born in the year 2009.
A non-profit association created by friends with need to show they work.
We go the fight alone with no state money, try to be better and biger.
We love the nature, so we care, respect and cleanne every spot where we make our partys.
At same time we care about the bad times the people are living, so we create the campagne "VAMOS AJUDAR QUEM MAIS PRECISA"(Let´s help the most needed) in December 2010 and collect food at door of our partys. In the various events we make till now, we collect more than 2.000kg of food, a lot ou clods,toys,shoes, bocks and others.
Whit anothers associations partnerships we provide to the people some better moments givining what we colect.
We can´t change the world but we can do something.
We have a good collaboration with producers and djs (it´s the only way to us for doing this).
We are open to suggestions/proposes to make possible you play and contribute for this. If you have an idea let´s know
euquerocolaborar@colaboranisto.org
Entry fee
Entry fee
Login:
Sócios – entrada livre + 2Kg de comida
Acompanhantes - 10 €uros + 2Kg de comida
ou 15 €uros


Continuamos com a nossa campanha "VAMOS AJUDAR QUEM MAIS PRECISA", contamos com a tua colaboração!
Organizer
Organizer
COLABORANISTO & NOSTRADAMUS
Hotline
++ 351 968345178 ++351 913020694