Backend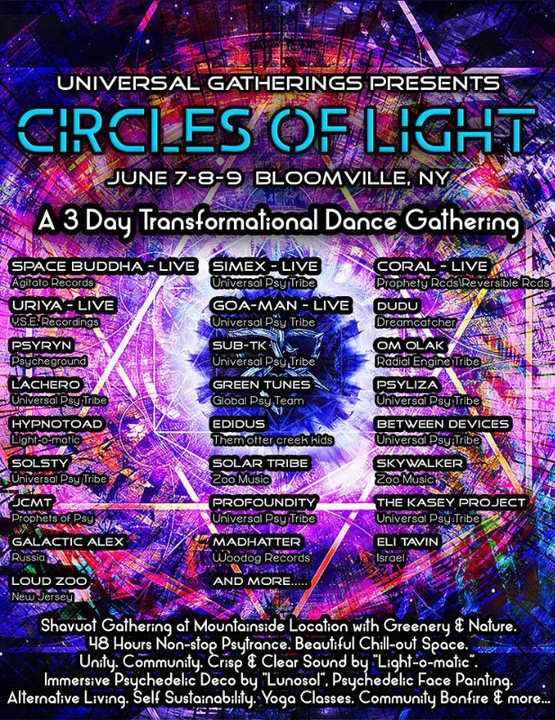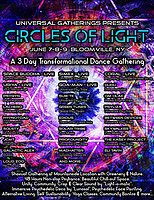 Line Up
******SPACE BUDDHA****** Live
(Agitato Records)

*******SIMEX******* Live
(Universal PSY Tribe)

******CORAL******* Live
(Prophety Records / Reversible Records)

******URIYA****** Live
(Y.S.E. Records)

******GOA-MAN******* Live
(Universal PSY Tribe)

*******DUDU********
(Dreamcatcher)

*******PSYRN********
(Psycheground)

*******SUB-TK********
(Universal PSY Tribe)

*****OM OLAK*******
(Radial Engine Tribe)

******LACHERO******
(Universal PSY Tribe)

*****GREEN TUNES*******
(Global Psy Team)

****PSYLIZA*****
(Universal PSY Tribe)

******HYPNOTOAD*******
(PSI / Light-o-Matic)

*******EDIDUS*******
(Them Otter Creek Kids)

******BETWEEN DEVICES*******
(Universal PSY Tribe)

******SOLSTY*******
(Universal PSY Tribe)

******SOLAR TRIBE*******
(Zoo Music)

******SKYWALKER*******
(Zoo Music)

******JCMT*******
(Prophets of Psy)

******PROFOUNDITY******
(Universal PSY Tribe)

*********THE KASEY PROJECT***********
(Universal PSY Tribe Productions US/IL)

*****GALACTIC ALEX******
(Russia)

*****MADHATTER******
(Woodog Records)

*****ELI TAVIN******
(Israel)

*****LOUD ZOO******
(New Jersey)

AND MORE.......

Sound By ~~~~~~~ Light-O-Matic ~~~~~~~~~
Info
Shavuot Gathering at Mountainside Location with Greenery & Nature. 48 Hours Non-Stop Psytrance. Beautiful Chill-Out Space. Unity. Community. Psychedelic Face Painting. Alternative Living. Self Sustainability. Yoga Classes. Community Bonfire & more....

After 4 Years of Beautiful Events , WE Introduce our 5th Gathering Called....Circles of Light !

We Are People Of Light and We Strive to Keep the Light Moving no matter what. We are All Different in each our Special ways but When we come together in nature We Become a Circle Of Light !! These Circles of Light Help keep the World and Positive Energies Stay Alive !!

The Location is in Beautiful Upstate New York with the Mountains and Trees as the Backdrop.

We will have Amazing Sound & Very Psychedelic Deco to Fully Immerse Yourself in the Experience.

Some of the Highlights of this Year will be ....


Amazing Psytrance Producers & Djs,
Live & Dj Sets !!
New Workshops,
New Vendors,
New Clothing & Crystals Vendors,
Chillout Area + Tea Tent
& Much Much More .....


Mark your calendar and forget your other plans for this weekend because this event will be the highlight of your Summer .

All families are invited - We love having children at our gathering . We consider this to be one big family and what would a family be without pure children filled with love .

All children under the age of 15 are free

We love all Living Beings but Please leave your PETS at home. We are sorry but this is the land owners rules.

THIS IS A LEAVE NO TRACE EVENT ! PLEASE RESPECT THE NATURE AND EARTH THAT GIVES US EVERYTHING !!

We will be playing Progressive Psy , Full-On Psy. Nightime Psy, Morning Psy & GOA !!!!

Stay tuned for more info !

Boom !
Organizer
Organizer
Universal Psy Tribe Productions