Backend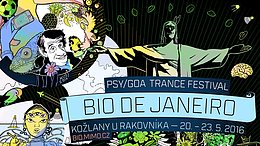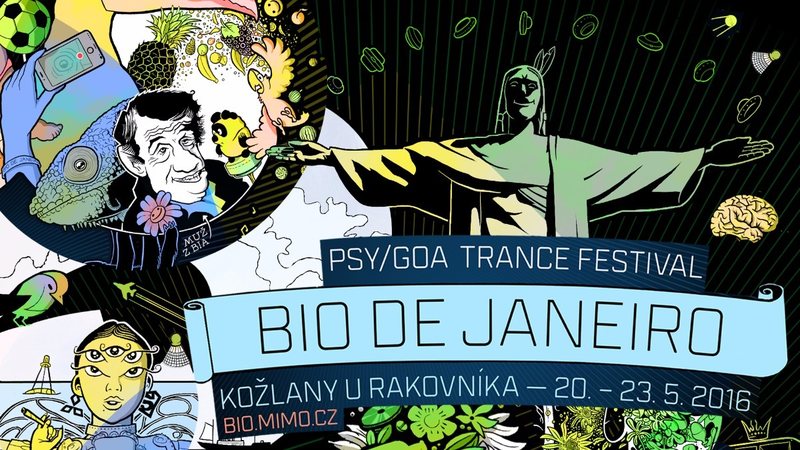 Info
FULL version of flyer at:
[nyx.cz]
Bio festival gathers people from CZ and (not only) surrounding Europe for over 14 years now via personal recommendations which proved to work quite well indeed:) The kind of creative people you will meet here is the most precious feature of this festival....
This year you can expect really anything that relates to the Brazilian theme (psychedelic samba, Carnival parade procession with a lot of drummers, fire-show stunts and dancing crowd in psychedelic costumes, 2 large tents with Amazonian style decorations, forest rain tribe style body-painting, funny Olympic game sports such as UV-goodminton, 110 sguare meters hurtless run, synchronized swimming in laser pool, High junk, desorienteering run and many sorts of redeeming Jesuses:) There will be the whole new 3rd stage with a psy-cinema, daytime workshops and lectures + offspring stage with baby-disco style carnival. So, children are very welcomed but please leave at home your pets (especially dogs). Thanks for understanding.
After another technical pause in 2015 we resume the 13 year tradition of BIO festivals held in the deep forests some 70km west from Prague.You may recall some ofn the previous years under various evolving Bio-names (May Bio and maybe not-Amoebio-Babion-Bibione-BioNebio-Möbio-Bios-Biolest-Bioles-Bioples-Bioplex or Plexus Solaris:)
Dont miss the opportunity, Bio festival now runs only in 2 years cycle, e.g. next chance to experience it comes in 2018...
Best heuristic arguments for coming this year to be found again at:
[google.com]
[google.com]
[hypno.cz]
[rave.cz]
[techno.cz]
[idnes.cz]
... and yes, the beer is the best and really cheap here:)
Location
GPS/Loc: 50° 0' 20.124"N, 13° 33' 12.268"E
The same place as each year, e.g. the Forest camping site "Tišina" near Kožlany village, located between Rakovník and Kralovice, about 70km west from Prague and 30km north of PILSEN.
Driving: from Prague drive west dir. Karlovy Vary and turn left to Rakovnik after about 40 kms, from Rakovnik take the southern exit onto Pilsen and in Kožlany (after about 25km) take the right turn to Hradecko, after few bends turn right just before the simple railway crossing and follow white signs "Tisina" for another 3 kms mainly through the forest.
Coming by train please go to Rakovnik and change to one going to Kralovice. Get off at the small station in the forest called "Strachovice". Cross the rails and go down following the foot path crossing the brook from where the route will be (maybe) distinctively indicated with BIO signs.
From Pilsen drive north to Kralovice and then Kožlany where you turn left ards Hradecko. Then you will see the signs at the right just before the railway crossing.
Camper vans are asked to make an early arrival otherwise it si hard to find place right at the site. Most visitors leave their cars at the top parking place and use shuttle bus service (3km through a forest, not impossible to walk though).
Entry fee
Entry fee
30 EUR all festival duration (2-4 days)
20 EUR for 24 hours
10 EUR daytime entrance (09-20:00), children for free (welcomed)
Brazilians, Portugeese, Olympic medal holders and true Bombeiros FREE ENTRY this year
Organizer
Organizer
Perplex and friends
Added

6y 10m

· Update

6y 6m

· 5 Parties ·

/ 15