Backend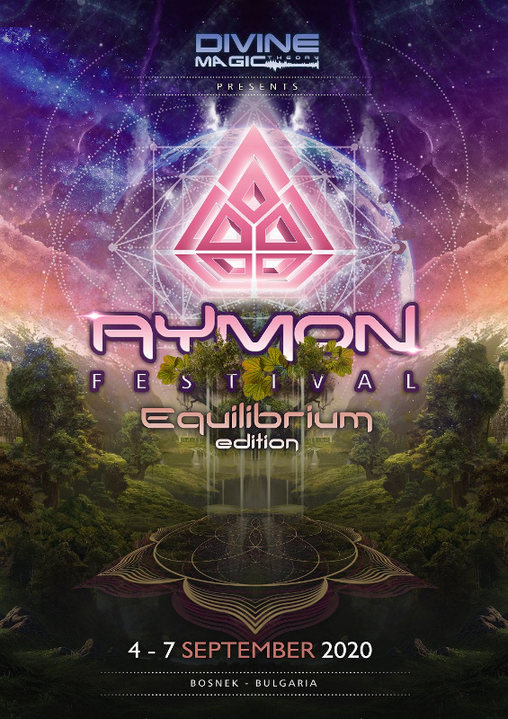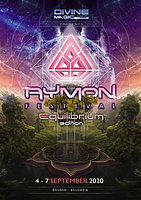 Info
Divine Magic Theory Magic Theory presents:
♫ • AYMON Festival 2020 • ♫
☀ 04 - 07 September 2020 ☀
Set deep in the majestic hills around Sofia at the heart of Bulgaria, AYMON festival of Electronic Music and Arts lies in one of the most beautiful mountain valleys in the country. Totally contained amongst the mountain creating a safe heaven where hedonism can flourish and thrive. AYMON festival will host some of the most exciting musical talents from the country and abroad, along with interesting performances, innovative installations and mind bending visual arts.
You can expect to hear an extremely diverse collection of music; ranging from psychedelic trance, techno to ambient music. While rooted in the electronic music scenes, AYMON festival is a holistic environment which feeds the mind, body and soul. It's a celebration of psychedelic art and culture in a society which is increasingly looking within for happiness and fulfilment.
We have an amazing, receptive and intelligent community of people who we aim to mobilise through transformational experience and creative expression. By inspiring personal growth and social responsibility via the medium of art, music and healing, we hope to empower the individual to affect real positive change in the world.
Our journey was inspired by sacred rhythms and healing frequencies.
Join us and we will lead you to unexplored corners of the YOUniverse.
Earthlings, this year we raise the fourth edition of Aymon Festival in the untouched nature close to the village Bosnek, 40 minutes away from the capital of Bulgaria, Sofia. The theme of this year's edition is Equilibrium - Balance! We strive for balance between man and nature, maintaining balance and high vibrations. We invite you to four days and three nights to share the Universal knowledge, extra ordinary skills and colorful emotions ❤
Тhe concept of the festival this year is based on 2 areas:
• MEGDAMON & TECHNOMON - a colourful variety of psychedelic music -Progressive, Full on, Twilight, Zenon, Forest, Dark, Hi-tech, Psybient, Ambient/Downtempo ☯ united with the finest Тechno, Тech-House, Melodic Techno
• ZEN SPACE - yoga, lectures, wisdom sharing, ancient rituals, kids area
For your well- being you will find also
quality sound system decoration art colourful bar tasty vegetarian kitchen natural spring water under the shadows of the forest hand made accessoires camping area parking friendly security eco toilets showers
Are you ready for this? Come and be part of this multidimensional adventure!
Yours,
Aymon Festival Team ❤
AYMON Festival event:
[facebook.com]
Organized by Divine Magic Theory crew.
[facebook.com]
Entry
Entry
You can buy your tickets online ------>
[bilet.bg]
Organizer
Organizer
Divine Magic Theory

AYMON Festival