Backend
Audio Garden Festival 2022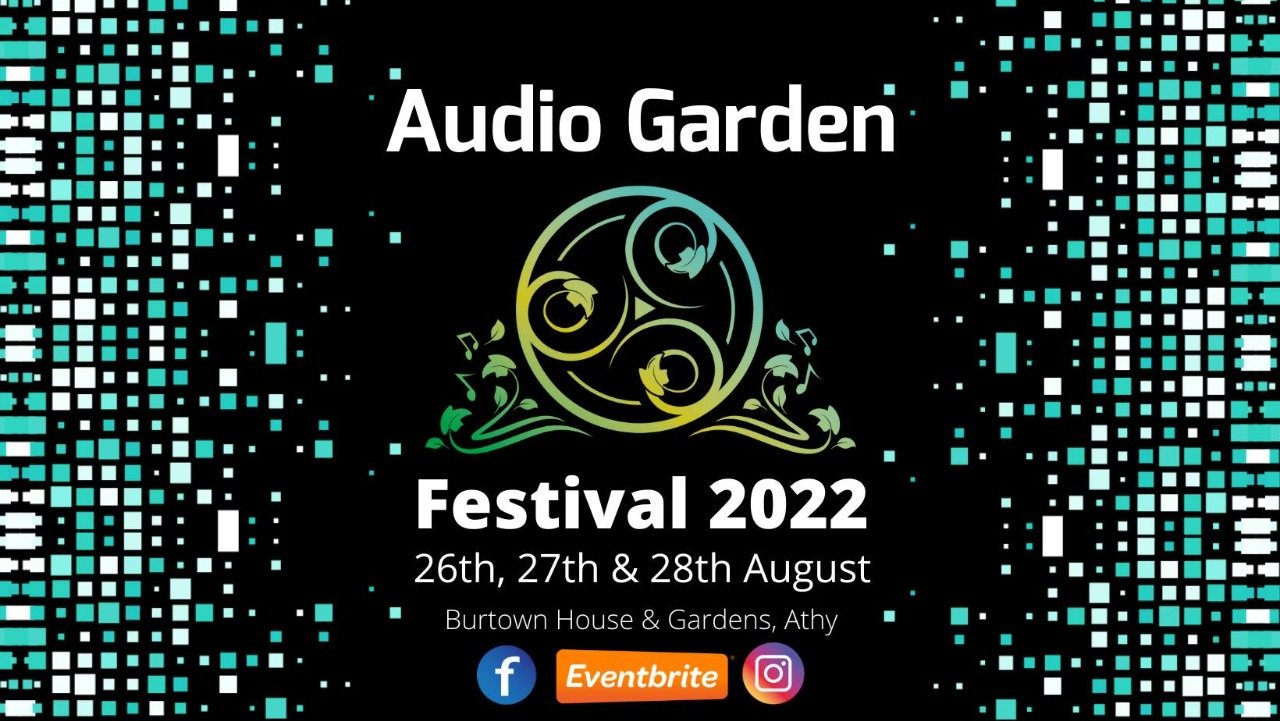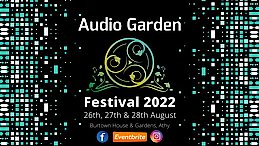 Info
"We are thrilled to announce the fourth installment of Audio Garden Festival 2022. ❤
Having grown from a small event hosted by a group of friends back in 2017,
we have quickly grown to become a staple in the scene for hosting one of the best outdoor festival events in Ireland.
Showcasing some of the best Irish electronic music artists the scene has to offer, we are at the forefront of the underground scene in Ireland.
With a range of local musicians and artists from across the country,
there is something here for everyone.
Why not take a trip to our Audio Garden this year,
join our community of friends and family,
and share in the magic this festival has to offer!"
AUGUST
26th , 27th , 28th 2022
Burtown House & Gardens
Athy, Co. Kildare,
R14 AE67, Ireland
TICKETS ON SALE NOW -
1ST PHASE - (Sold out)
2nd PHASE - (Sold out)
3rd Phase on sale
😃Follow link :
[eventbrite.ie]
■ Limited to 300 tickets
■ Strictly over 18s ID will be required
■ No pets on site
✔ Large camping area
✔ Large car park area
✔ Toilets
✔ Food stalls
✔ B.Y.O.B
✔ Workshop area - Featuring a full programme of art, ecology and meditation workshops, live art and graffiti demonstrations
✔No Glass on Site please 👈
We leave nothing but foot prints ♥
✔No Gas fires or BBQs on site .
👀 Follow us on Instagram
[instagram.com]
🕉RABBIT HOLE STAGE - PSYTRANCE
SHORE BAR AXEL
(Sounds Familiar-Syncronize Rec)
soundcloud
LX-D (Germany) (IONO Records)
soundcloud
LAH NARRAD •
Tongue on the roof - woo dog recs
soundcloud.com/lah-narrad
🤖EDEN STAGE -
SEE O SEE
Trance Army Ireland
soundcloud
PADDY SHERIDAN
Shaft - Pod - Phever Radio
soundcloud
AUDIO CHASERZ
[facebook.com]
soundcloud
FOOD STALL WITH LOCALLY GROWN FOOD AND VEGAN OPTIONS TO.
TEA AND COFFEE REFRESHMENTS.
FRIENDLY SECURITY AND NICE OPEN SPACE TO CAMP AND ENJOY THE FESTIVAL WEEKEND.
CAR PARKING + CAMPER VAN TICKETS AVAILABLE .
😜Follow link : TICKETS SITE
[eventbrite.ie]
😎EVENTBRITE TICKETS SITE ;
[eventbrite.ie]
GET IN TOUCH VIA FACEBOOK / INSTAGRAM OR EMAIL FOR ANY QUESTIONS
audiogardenfestival@gmail.com
AUDIO GARDEN FESTIVAL 2022 ❤
Location
Location
Athy
Burtown House and Gardens
Ireland
Organizer
Organizer
AUDIO GARDEN FESTIVAL 2022